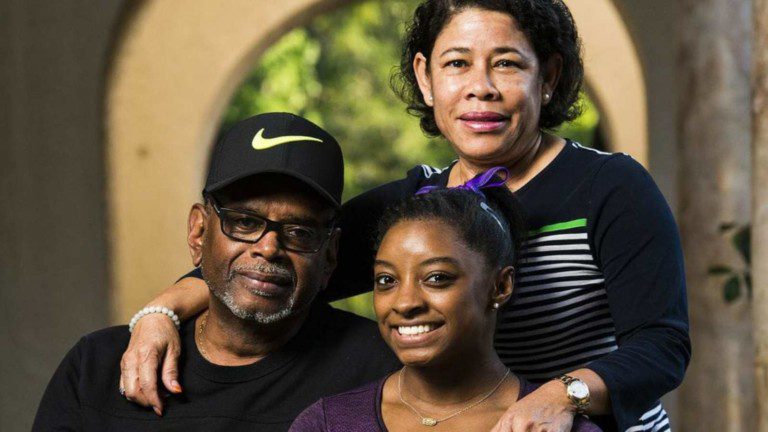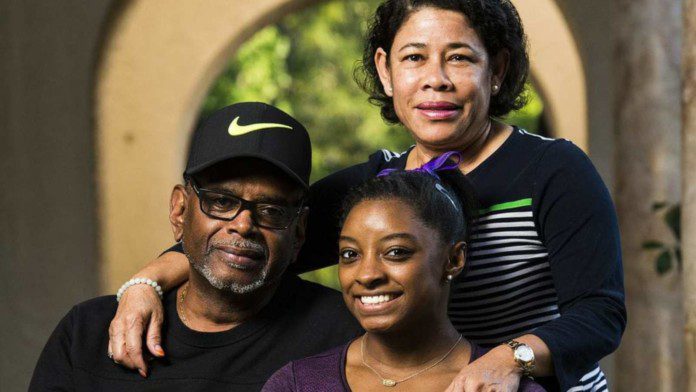 Top American gymnast Simone Biles went on to become the queen of this sport with the help of stellar performance over the years. However, this didn't come up easy for the youngster as she had faced many hardships in her personal life in the past.
For those who don't know, Biles' mother, Nellie Ceytano Biles, and her father, Ronald Biles, aren't her biological parents, but they're her mom and dad nonetheless. Ronald is Simone's maternal grandfather and Nellie became his wife when the duo got married back in 1977.
Born on March 14, 1997, in Columbus, Ohio, Simone is the third of four Biles siblings – Adria, Ashley and Tevin. They all were put into foster care when she was of just two or three years and their biological mother Shanon's was struggling with alcohol, according to USA Today.
"We were really fortunate because we got to stay with our siblings, which most siblings get separated," Simone had told USA Today in 2021. "We had a good experience in foster care. So I can't knock that."
Who is Ronald Biles?
As mentioned earlier, Ronald is biologically Simone's grandfather who's the father of Simone's biological mother, Shanon. Interestingly, he was the one who told Shanon to name her daughter Simone. Now, he's also the official father of Simone and legal guardian after he adopted her with his wife, Nellie, in 2003.
Before retirement, Ronald worked in the military at the Air Force, followed by his stint as an air traffic controller. Notably, he was a single father to Shanon at the time he met Nellie but the couple later went on to have two sons together: Ron Jr. and Adam.
"My parents saved me," Simone said during DWTS. "They've set huge examples of how to treat other people, and they've been there to support me since day one. There's nothing I could say to them to thank them enough."
Also Read | Who is Simone Biles sister Adria Biles?