Tony Kelley is a lot of things but a smart man doesn't seem to be one of them. Kelley initially gained infamy while cornering Andrea Lee's fight against Viviane Gomes, when he called her, "A filthy Brazilian" gaining a lot of flak. Instead of apologizing, he doubled down on those comments.

Walking into his fight against Adrian Yanez at UFC Austin, Kelley was well aware of the hate fans held towards him for his comments and kept reiterating "I dislike everyone equally" in a bizarre response to accusations of racism. Kelley even went the extra step of flipping the bird to the Texas crowd during his weigh-in and right before the start of the fight.
Related: "F*ck the Haters" Tony Kelley puts out a profanity-laced statement after embarrassing UFC Austin loss to Adrian Yanez
Tony Kelley tried to petition for a rematch against Adrian Yanez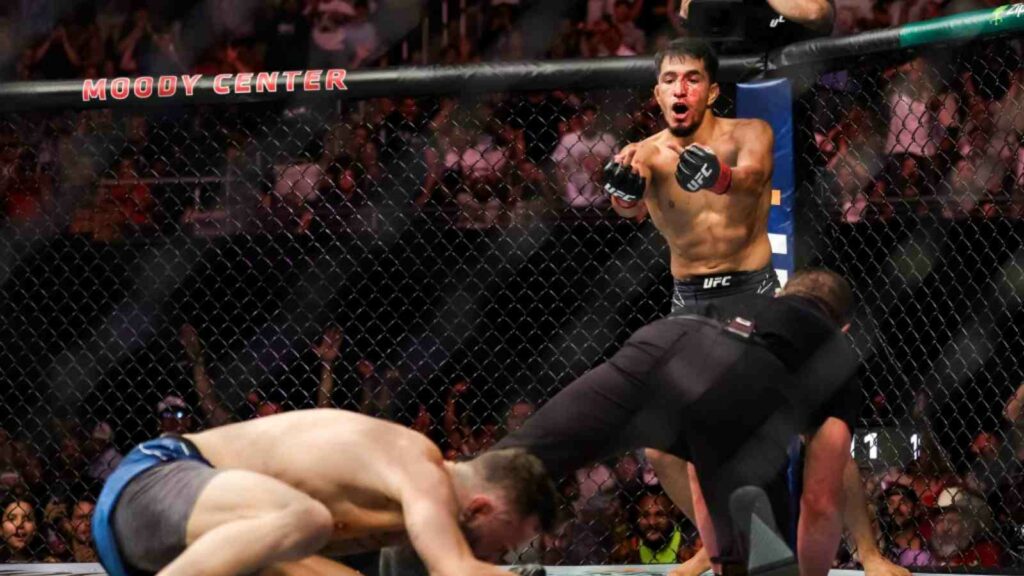 Yanez being a Texas boy himself couldn't take disrespect to his state lying down. Kelley even personally attacked Yanez calling him a "Wish version of Jorge Masvidal." All this to a cathartic close when Yanez weathered an initial offering by Kelley to lay some relentless offense of his own, knocking Kelley off balance and forcing the referee to step in as Yanez pounded away. The picture-perfect ending to this was when Yanez flipped the bird to Kelley while he was down hence bringing the saga to a satisfying close.
Not if you're Kelley. Today the 35-year-old took to Instagram where he was arguing with fans when one happened to mention Adrian Yanez. Kelley insinuated that Yanez doesn't want to step in the cage with him again. Yanez swooped in with the laughing emoji that prompted Kelley to go on the offensive. He said, "You won't rematch me that's how I know" while responding directly to Adrian Yanez.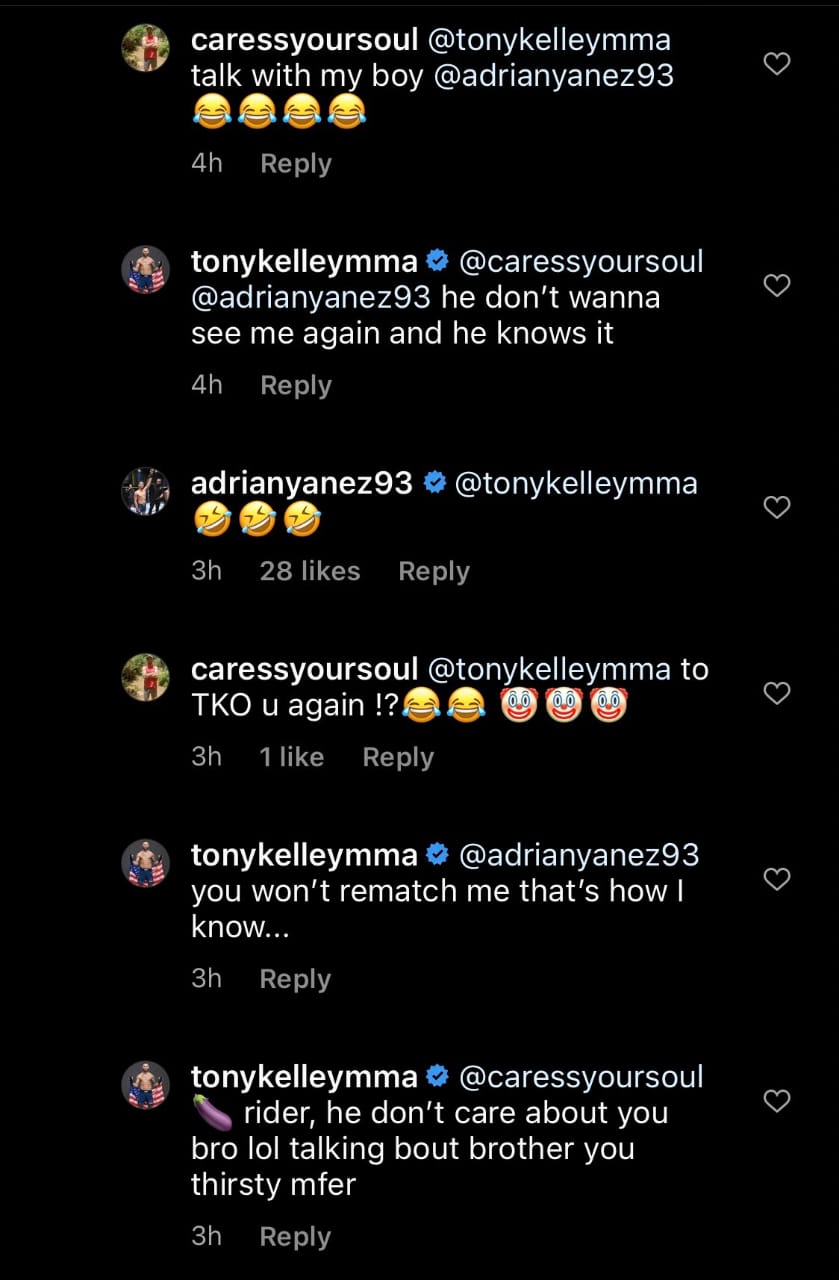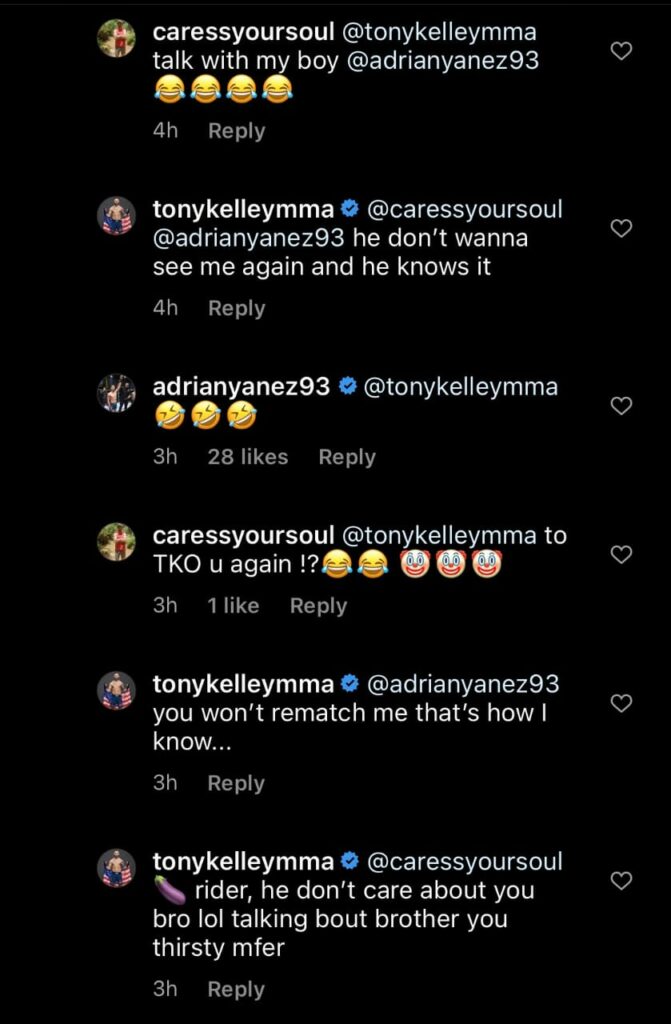 A few fans pointed out that he should be retiring instead of looking for new and embarrassing ways to get knocked out. This bought out the absolute worse in Kelley where he hurled abuses at people in his replies calling them "Di**riders" He then went on to say racist abuses towards Latinos claiming they love to "eat dirt and shit"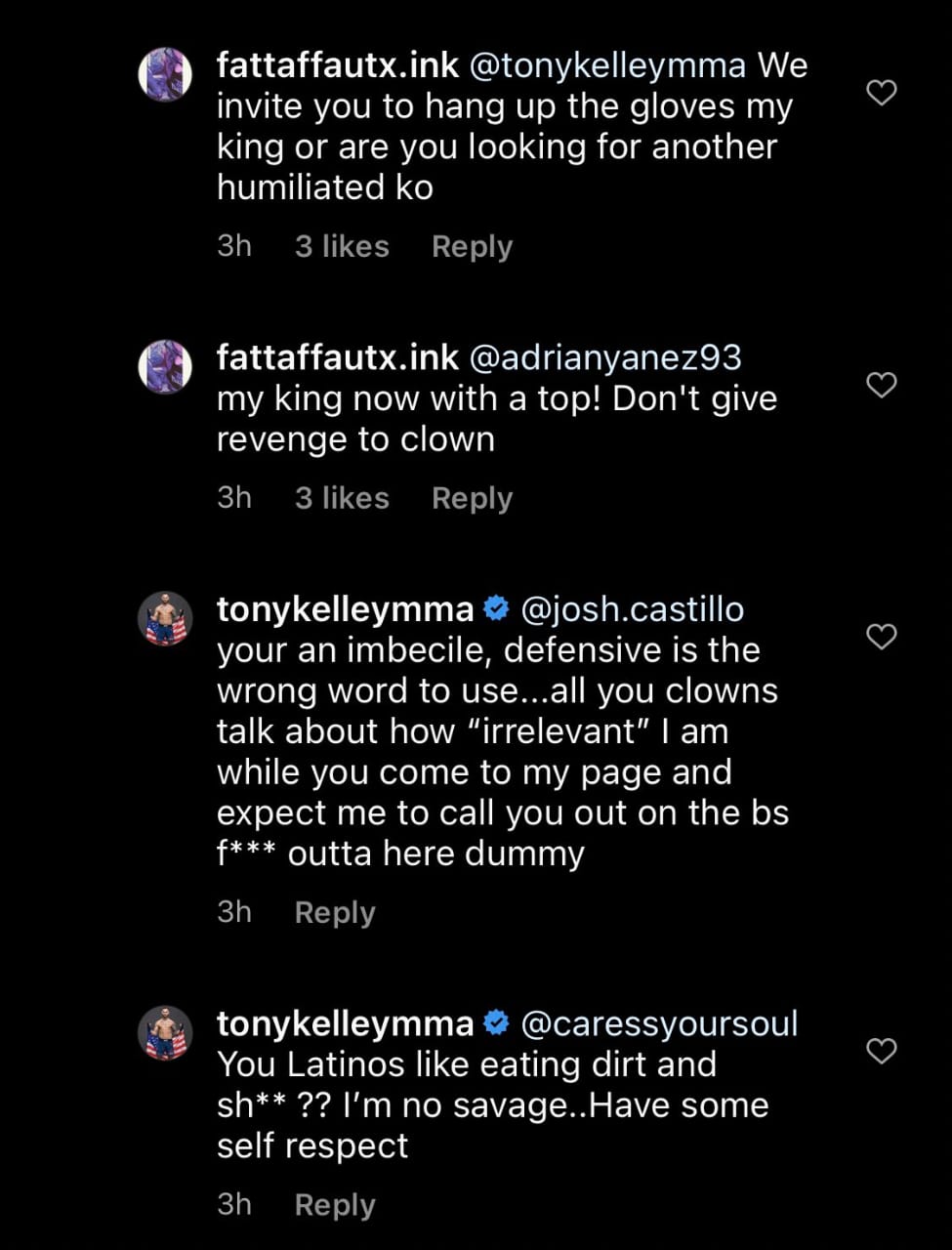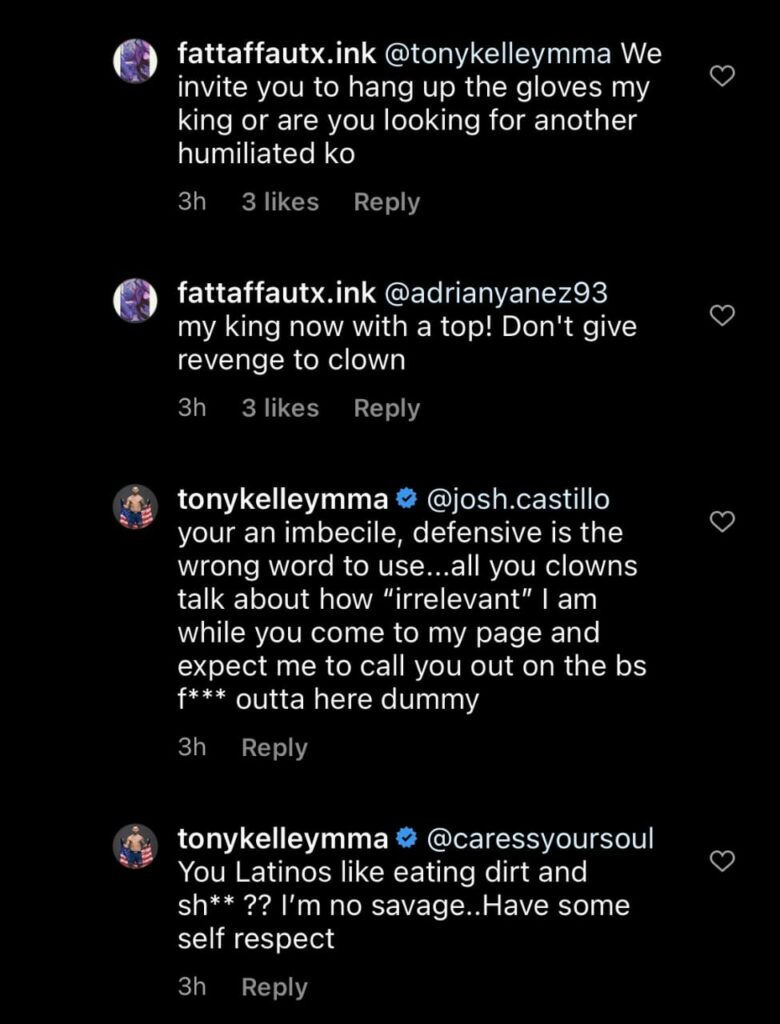 Also Read: Revealed: Unseen conversation between Adrian Yanez and Tony Kelly feuding over the finish at UFC on ESPN on 37
Also Read: "Lot of love for Kerry"- Adrian Yanez clarifies why flipped the bird inside the cage