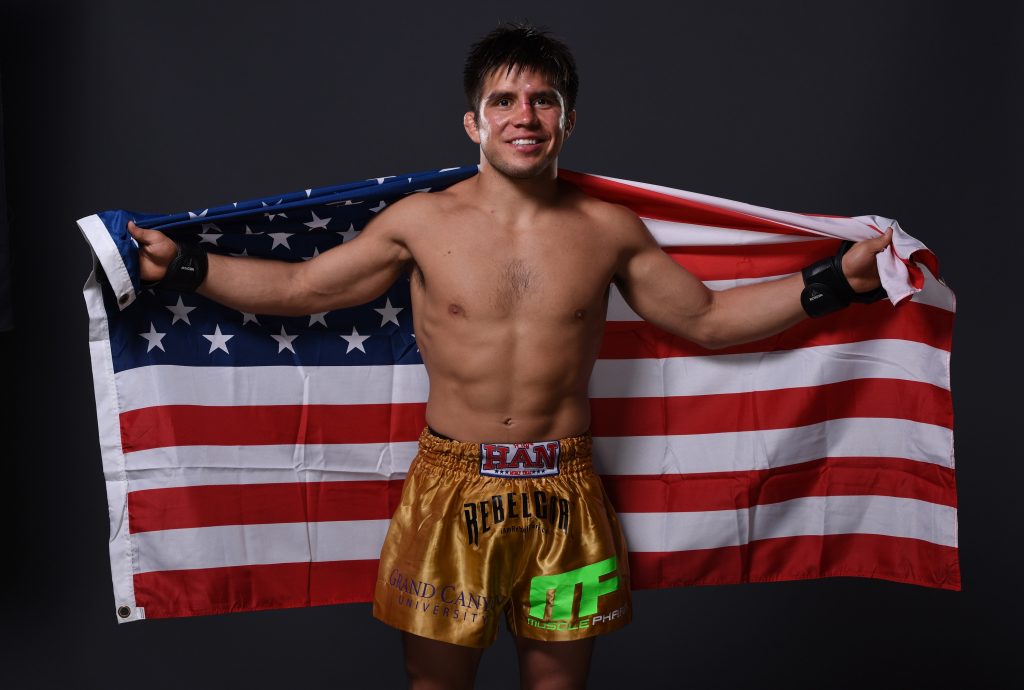 With the retirement of Khabib Nurmagomedov, many have raised talks about his GOAT( greatest of all time) status. While other UFC stars' fans have their own debate going on, one particular fighter(ex) has made his statement. Former two-division champion Henry Cejudo took to Twitter and made his place in the GOAT conversation plenty clear. The "Messenger" responded to a stat piece Nurmagomedov's place in the sport. Undoubtedly, "the eagle" has a career worthy of such praise. But Cejudo is one such decorated fighter who never shies away from saying what's on his mind.
What makes Cejudo special
Henry Cejudo has had an impressive career in MMA. The former Olympian has won 6 fights in a row and has scalped two belts in two different weight classes. His four-fight run over Demetrious Johnson, T.J. Dillashaw, Marlon Moraes, and Dominick Cruz is considered to be one of the all-time greatest. Moreover, his last three fights involved finishing off his opponents in brutal fashion.
He is also considered to have an impressive arsenal of moves, having incorporated his elite striking along with his Olympic level wrestling. With the addition of Cejudo's name, the GOAT topic has definitely become much talked about. How worthy he is of it, only time will tell.
Also Read: 'Khabib showed mercy on Justin Gaethje, he didn't want to hurt him' Daniel Cormier reveals