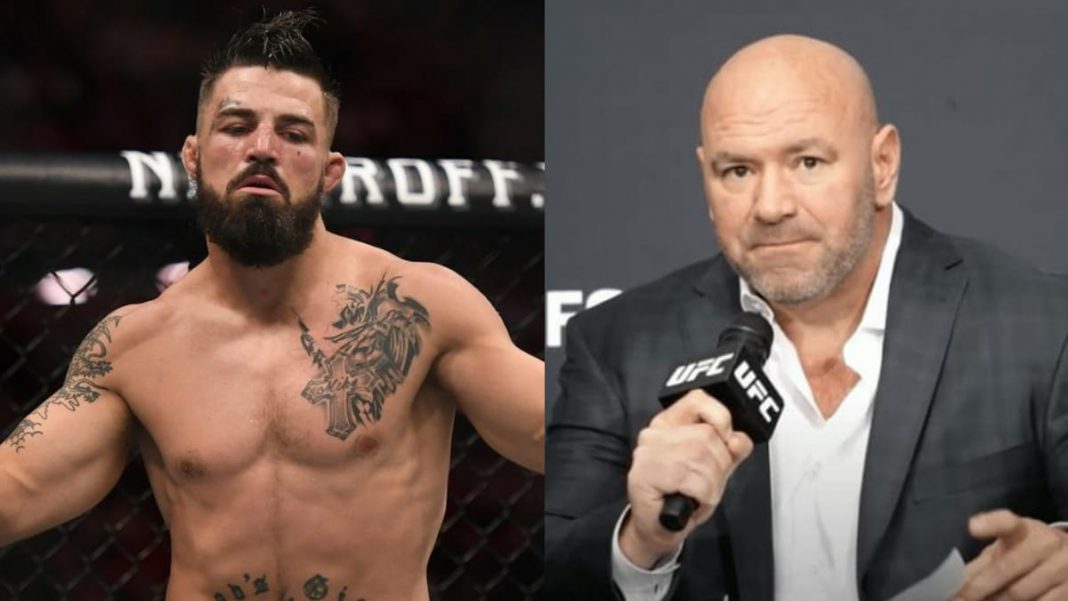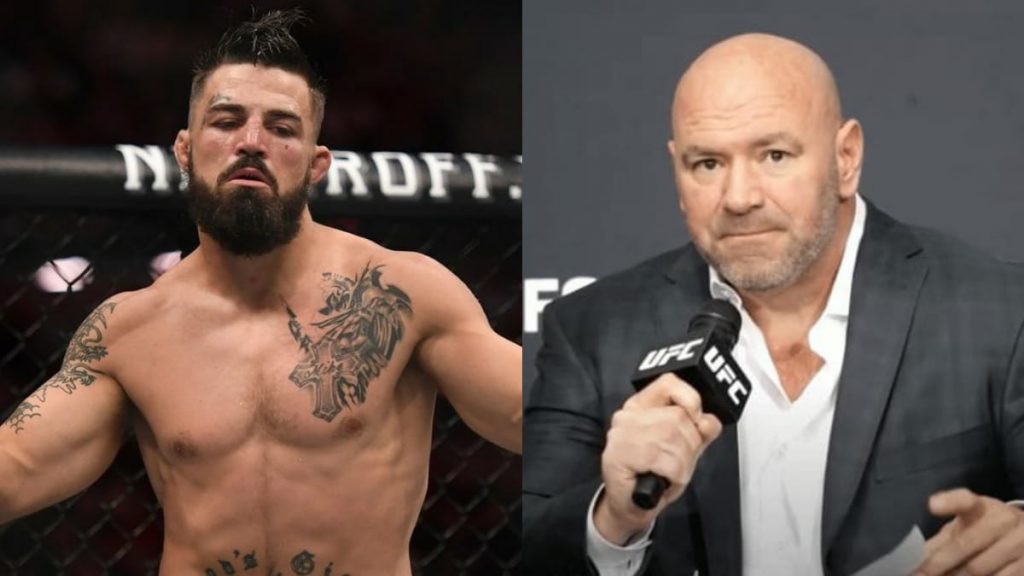 'Platinum' Mike Perry lost miserably at UFC 255 in a fight against Tim Means. UFC 255 is one of the pay per views that Perry would like to forget. First, he missed the weight miserably and got trolled badly on social media for eating burgers before the weight cut and he entered the fight after losing 30% of his fight purse.
The result of the fight also didn't go exactly in the way Perry thought of. He presented a challenge for Means in the first round but in the last two rounds Means outlasted him in all the aspects. In the end, Tim Means won the fight by the unanimous decision of the judges and social media once again became brutal for Perry.
This was Perry's third loss in his last four bouts but the promotion seems in no hurry to cut off 'Platinum' Mike Perry so soon.
Dana White isn't letting Perry go
When the UFC president Dana White was asked about that he's thinking to cut Perry off from the roster. White says, "He's always tough and fun to watch, What I really like about Mike Perry … he tried to win that fight. He's fun to watch. I dunno what it means or where he goes after UFC 255 but he's a fun fighter."
Well, what says is right somehow because no matter how Perry performs he always brings the fun element with himself. Even after missing the weight by such a huge margin Perry dabs and his face-offs are always entertaining Perry always brings something new in them.
It is safe to say that for now his place in the roster is saved but he definitely needs to get some more wins in his record if he wants to stay here for the long run.
Also Read: 'Deiveson Figueiredo', the kind of Flyweight champion UFC deserve after 'Mighty Mouse'