There's a lot of money in sports, especially if you are an individual with exceptional talent and skillset. Over the years, the contracts floating around in the top sports, such as basketball, football, soccer, and MMA, have gone up drastically. This has greatly benefitted athletes who now have an additional incentive to perform at their best.
As a professional athlete, the primary source of income remains the contract offered to the individual by the team or organization, however, owing to the popularity of social media marketing, the top athletes are able to make bank off of endorsements, partnerships with apparel brands, and other advertising avenues. This is their secondary income and, in many cases, the secondary income tends to exceed the amount that an athlete earns via their contract.
Without further ado, let's delve into the list of the World's 10 highest-paid athletes of 2023 as per Forbes.
Discover: Ranking worst to best stadiums in NFL (2023)
Highest-Paid athletes of 2023:
10. Kevin Durant – $89M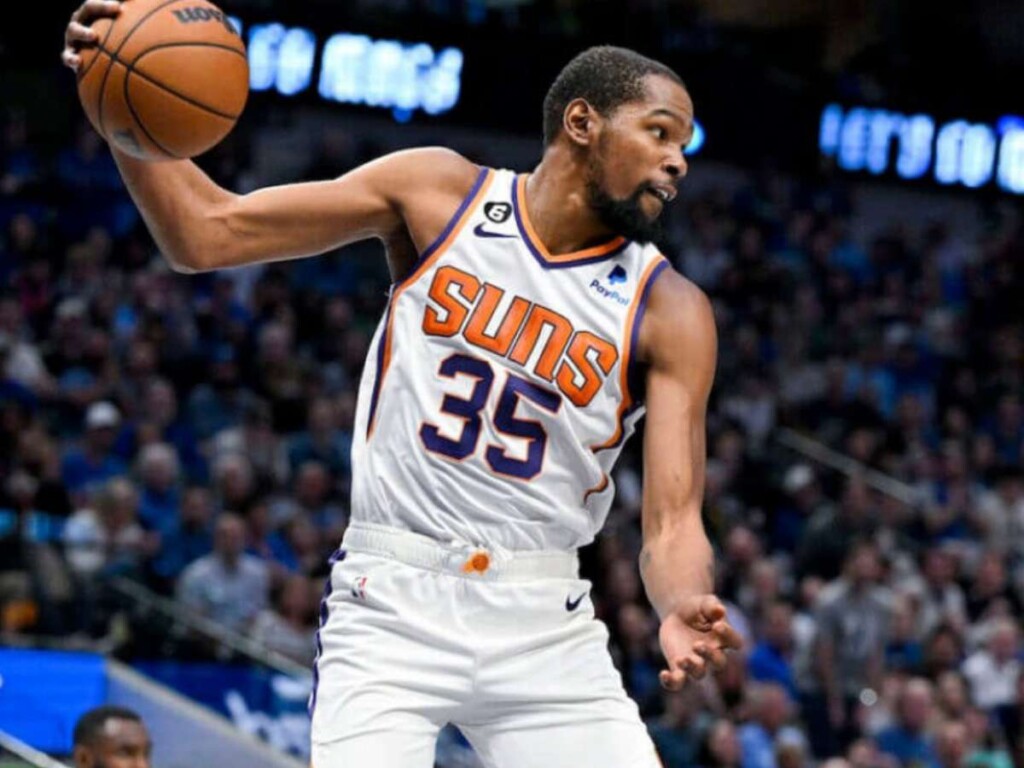 Kevin Durant is arguably one of the most talented basketball players fans have witnessed in over a decade. The 6'10' forward for the Phoenix Suns is slender and sleek yet as deadly with his aim, which is how he earned his moniker, The Slim Reaper. While KD had signed an extension with the Brooklyn Nets worth $194 million for 4-years. He was traded to the Phoenix Suns earlier this year and stands to make $44.1 million this year.
In addition to his on-field earnings, Kevin Durant has his own investment venture named Thirty-Five Ventures or 35V. Some of the prominent investments made by his firm are Postmates, Acorns, Overtime, and Coinbase. In addition to this, KD has stakes in other sports teams and leagues such as the Premier Lacrosse League, Happy Viking, a nutrition brand, and even has stakes in a Major League Pickleball team.
His endorsements with Beats by Dre, NBA 2K, Gatorade, Google, and Nike are some of the most valuable ones. He recently became a lifetime Nike athlete joining the likes of greats such as Michael Jordan and LeBron James. His off-field endeavors earn him an estimated $45 million per year.
9. Roger Federer – $95.1M
Roger Federer hung up his boots after a 24-year career that witnessed him winning nearly 20 Grand Slam singles titles. Federer has made a lot of money over the duration of his career and he is one of the finest examples of athletes who made the most out of their time in the limelight. While his on-field earnings tally a meager $0.1 million, his off-field earnings add up to a mind-boggling $95 million.
Federer has partnerships with Barilla, Credit Suisse, JURA, Lindt, LVMH, Mercedes-Benz, Rolex, and Wilson Sporting Goods, amongst others. He has made a significant chunk off of these partnerships and has earned $5 million more this year, in contrast to the total amount he made last year.
8. Stephen Curry – $100.4M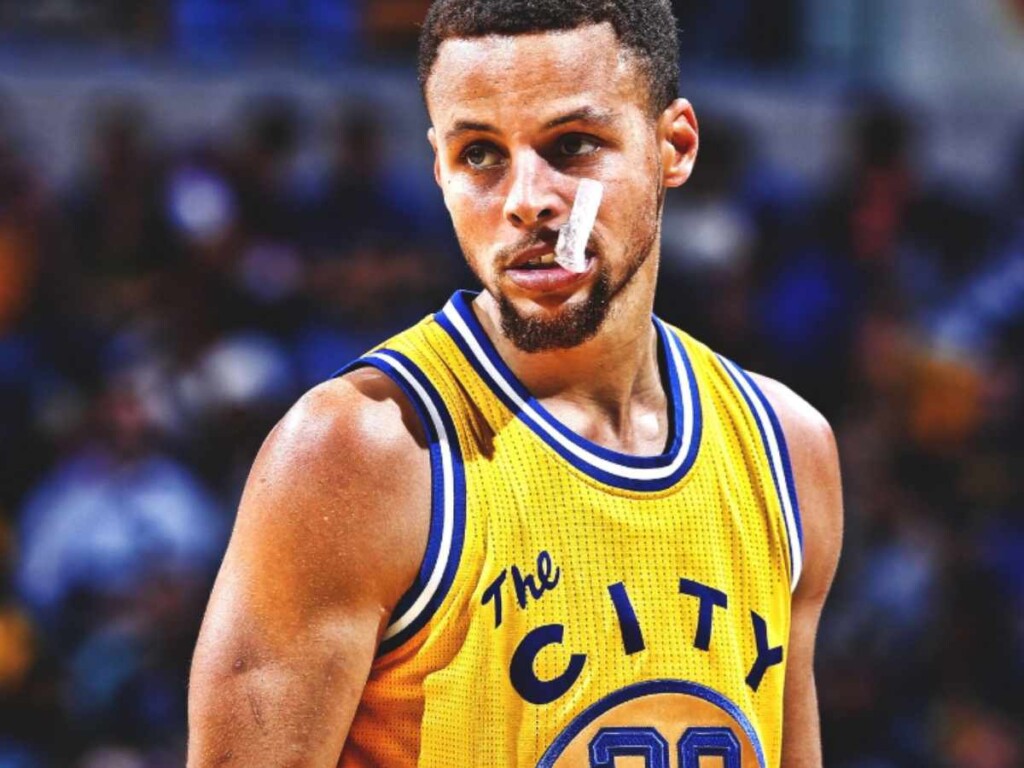 All that cooking on and off the field has paid off immensely for Chef Curry! The four-time NBA Champion has cemented his legacy as one of the greatest PGs in the league and the greatest shooter to ever walk on this earth. He is a valuable asset to his NBA team, the Golden State Warriors, who made sure they locked him in for the next 4-years by offering the PG a whopping $215M contract.
Stephen Curry makes an estimated $48.4 million playing basketball annually while his other endorsements and links to brands such as Chase, Nissan Motor, and Rakuten are financially rewarding as well. However, the most rewarding partnership that Stephen Curry has is with Under Armour, the sports apparel and shoe brand that makes his official gear. With the company's decision to start an exclusive sub-brand for SC30 named Curry Brand, he stands to make a lot more in the coming years from this lucrative partnership. Steph makes nearly $52 million via endorsements and investments.
7. Phil Mickelson – $106M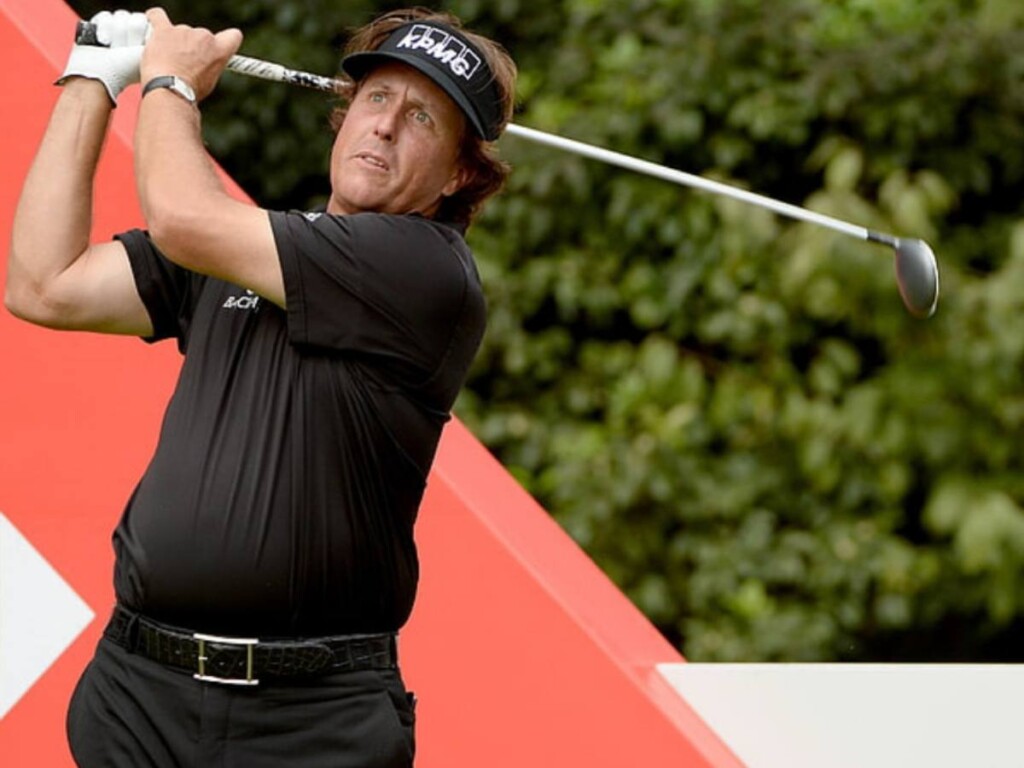 Phil Mickelson is one of the most successful golf icons to ever step onto the tee. He has earned over $1 billion in career pre-tax earnings, which is amazing for a golfer. The majority of his earnings come out of playing golf. He earns an estimated $104 million out of playing, his second-place finish at the Masters earned him a $1.6 million check.
While his affiliation with LIV Golf has resulted in him reducing his ties to companies, he remains tied to For Wellness, a brand of which he is a co-founder. He was among the investor group that recently acquired a massive plot of land outside Pheonix as well.
6. Dustin Johnson – $107M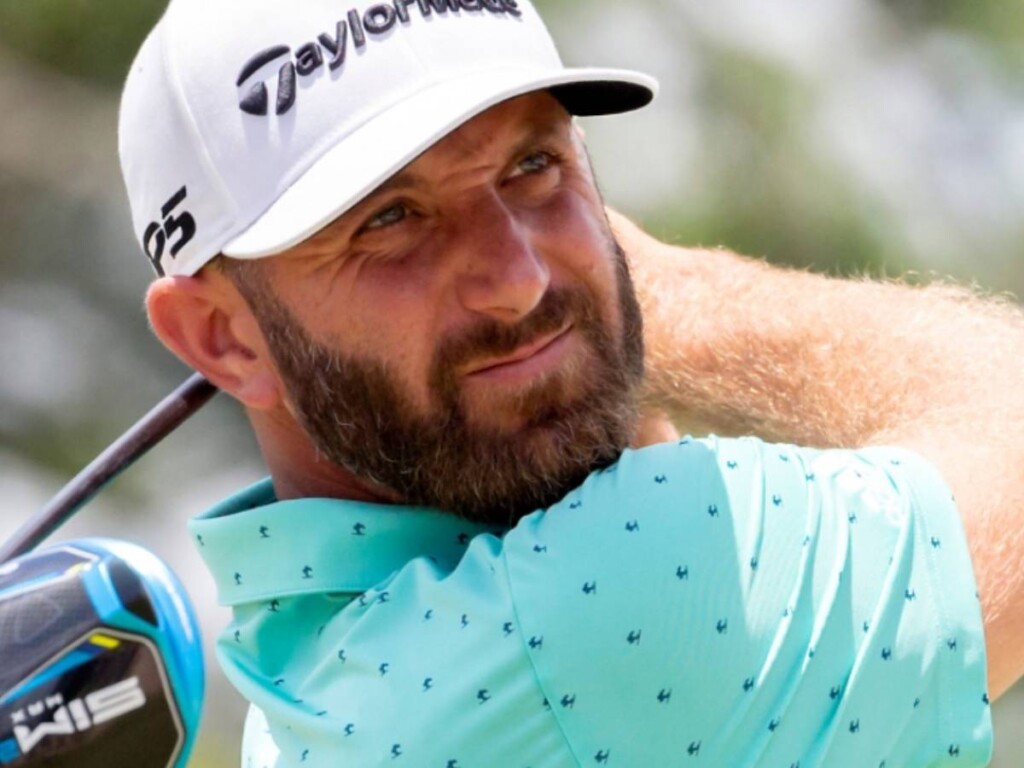 LIV Golf has made golfers a hot commodity. Dustin Johnson was one of the first stars who switched to LIV last May and ended the season with an estimated $35.6M in earnings. Similar to Phil, Dustin also lost sponsors when he decided to move to LIV and the financial hit he took was rather substantial as he failed to crack the list of the highest-paid athletes last year, however, this year, he has come back stronger and richer than ever.
Dustin happens to co-own the team that he captains, the 4Aces GC, he has earned an estimated $3.3M from just 5 LIV events in 2023 so far.
5. Canelo Alvarez – $110M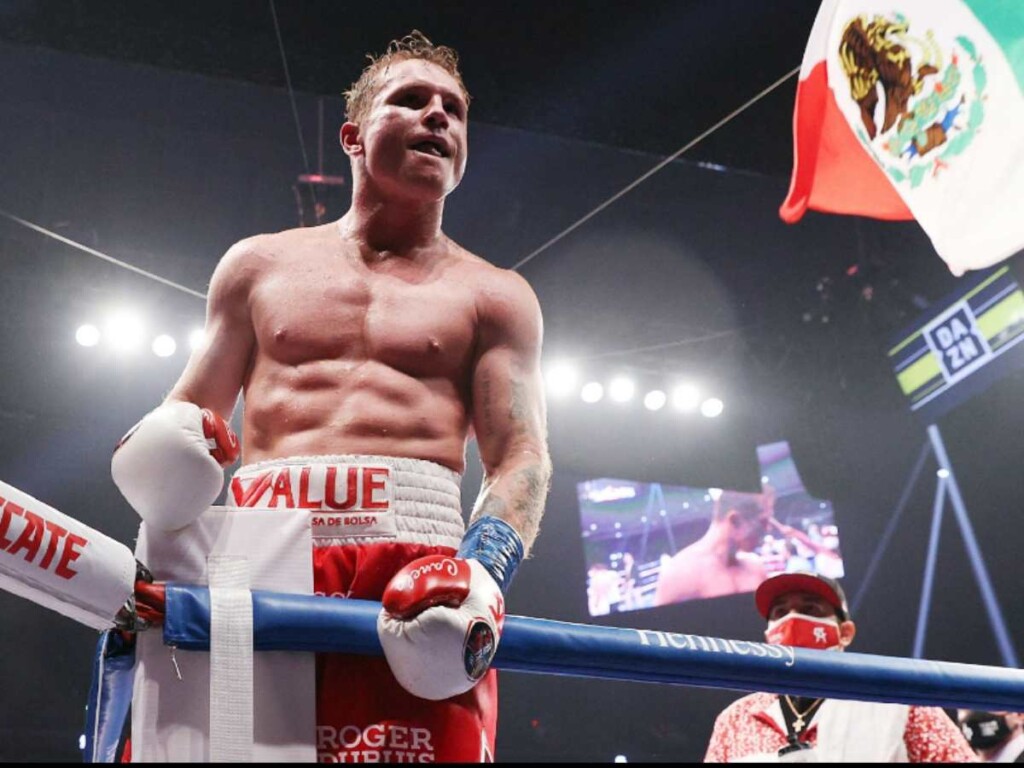 Canelo Alvarez made nearly $100M from fighting in 2022. Every fight is a win-win situation for him as despite losing to Dmitry Bivol, he made $40M and his victory over Gennady Golovkin earned him another $45M. He signed with Excel Sports Management in September last year and in addition to the guaranteed amount he gets per fight, he takes home a significant chunk of the PPV sales as well.
In terms of endorsements, Canelo has partnered with Hennessy and Michelob Ultra, he promotes Yaoca, a prominent sports drink maker, the fitness app I Can, and has his own gas station chain Canelo Energy. In addition to these, he also has his own custom clothing line and launched a canned cocktail brand named VMC. His off-field earnings round off to an estimated $10M.
4. LeBron James – $119.5M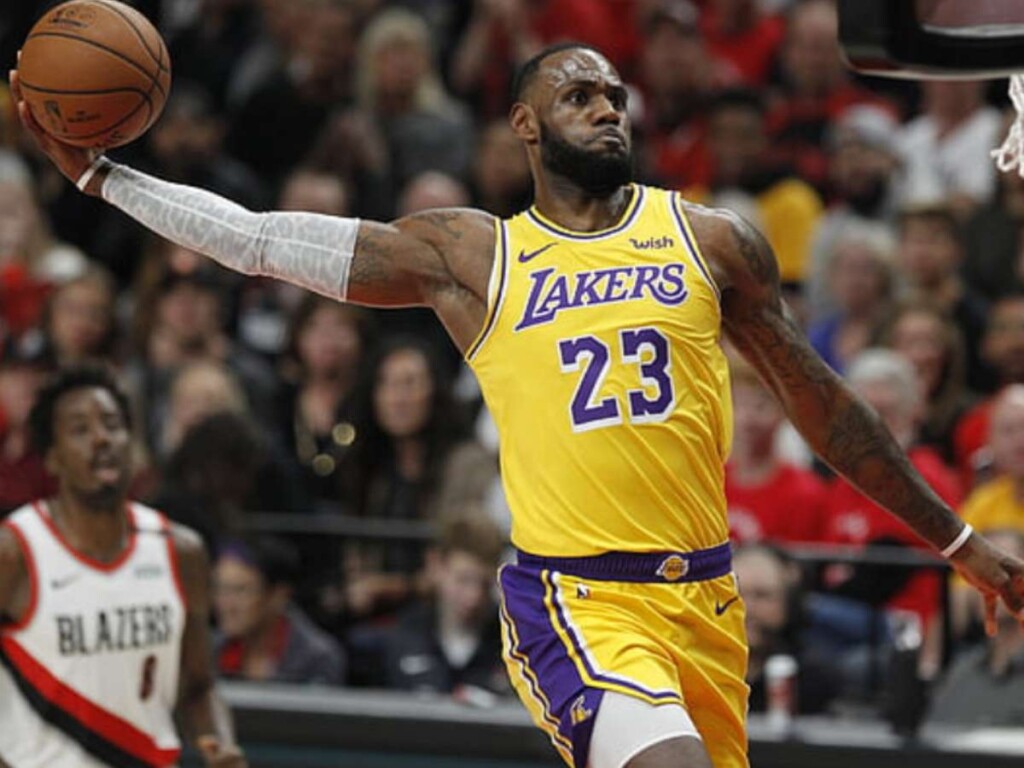 LeBron James is one of the prime examples of athletes who are not just great at their sport but are pioneers across a multitude of avenues. James is one of the greatest basketball players to step onto the NBA floor, he recently became the all-time leading scorer of the league beating Kareem Abdul-Jabbar. LeBron is a certified billionaire as well, his entrepreneurial activities along with his successful investment and endorsement portfolio have helped him reach the pinnacle of success.
The forward for the Los Angeles Lakers makes $44.5 million per year playing basketball while his affiliations to brands such as Ladder, one of the top sports nutrition companies, SpringHill Entertainment, a prominent production house, and stakes in the Fenway Sports Group, the owner of the Boston Red Sox, Liverpool FC, and Pittsburgh Penguins along with a Major Pickleball team have made him money.
LeBron James is also a lifetime athlete of Nike, a partnership that has greatly benefitted him financially. Some of his older investments such as Lobos 1707 Tequila have taken off recently and he has invested in the sports apparel brand Mitchell & Ness as well. Bron makes nearly $75 million from his investments and other partnerships.
3. Kylian Mbappé – $120M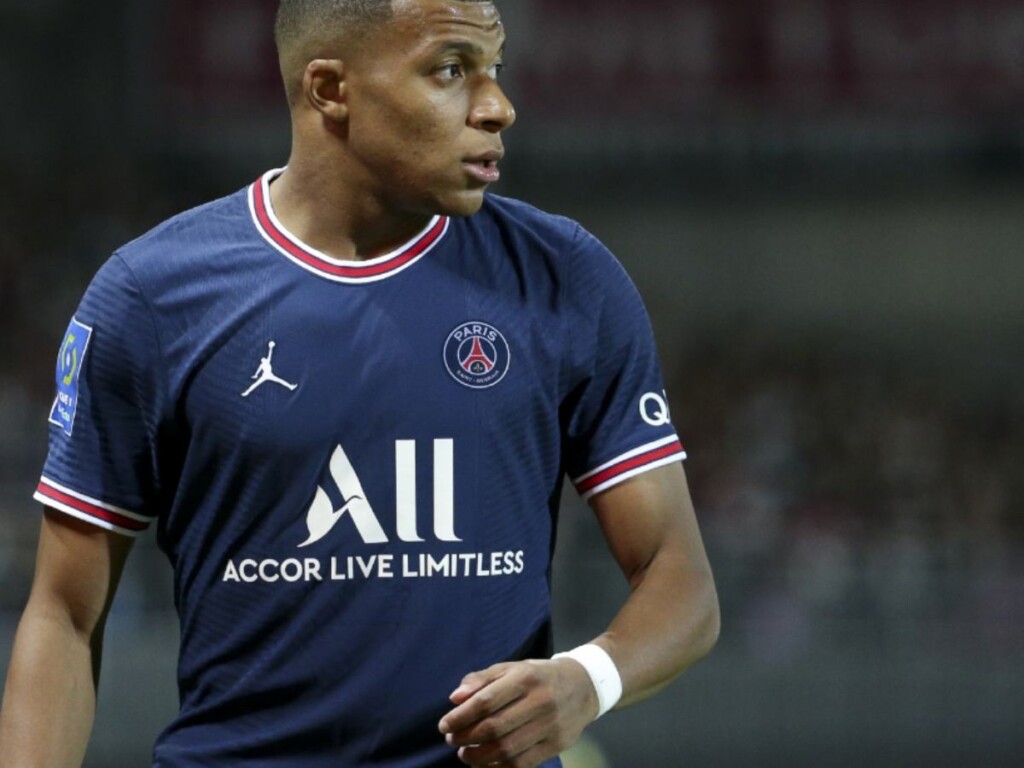 The French phenom Kylian Mbappé may not have been able to win the World Cup Title last year, however, he is still winning in life. The most impressive fact about him is he is the only athlete on this list who is under the age of 30. He signed an extension with his club Paris-Saint-Germain FC until 2024 and earns an estimated $100M annually from playing football.
Kylian has other affiliations apart from football, he proudly reps Nike, Oakley, and Hublot, the watch brand. In addition to this, he is also the face of EA Sports' FIFA Series. He has ties to Sorare, a cryptocurrency-based fantasy game as well. His off-field earnings have made him an estimated $20M.
2. Lionel Messi – $130M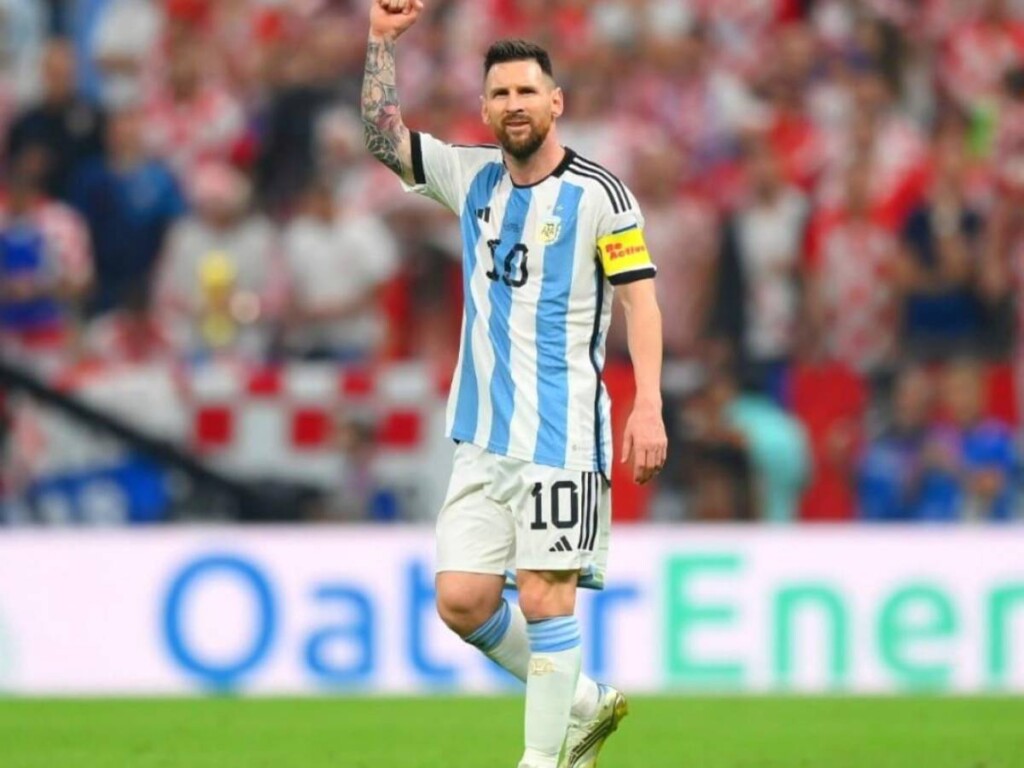 Lionel Messi gets another W over Mbappé. The PSG forward's future looms in uncertainty as the odds of him returning to the club remain slim. Irrespective of his future move, financially, he will remain well-off. His contract in 2021 gave him an estimated $41M annual salary and a $30M signing bonus, and he gets a part of the player image rights and jersey sales.
In 2022, he made $65M playing soccer and his affiliations to brands such as Adidas, iconic beer-maker Budweiser, and PepsiCo have given him significant returns. Messi signed a deal with a blockchain-based platform named Socios that offers him an estimated $20M annually. The World Cup victory also resulted in increased perks and additional brand endorsement deals. Messi earns $65M through other avenues as well.
1. Cristiano Ronaldo – $136M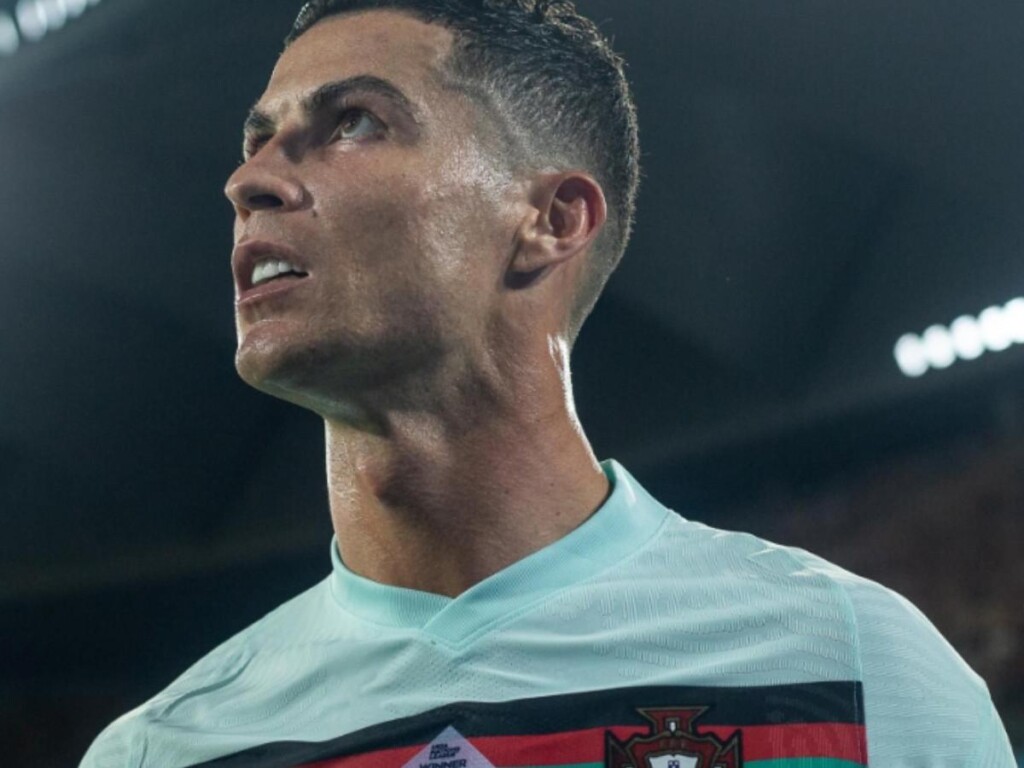 Cristiano Ronaldo has made a significant bank over the years. However, nothing comes close to his contract with Saudi Arabia's Al Nassr football club which he signed in January this year. He stands to make $75M per season which puts him in a class of his own. This is excluding the additional revenue he stands to earn via endorsements and other marketing opportunities.
CR7 is just as humongous of a figure on social media as he is in the world of soccer. Ronaldo boasts a massive fan following of 850 million across Facebook, Twitter, and Instagram. Brands want a piece of him and are willing to pay whatever price it takes.
Ronaldo has ties to Binance, the cryptocurrency firm which paid a significant chunk of his $90M off-field earnings over the last year. Apart from that, he reps Nike, Herbalife, and Tag Heuer, amongst others. Cristiano Ronaldo has become the richest soccer player in all of history and tops the list of the highest-paid athletes of 2023.
Do follow us on: Facebook | Instagram | Twitter
In case you missed it!