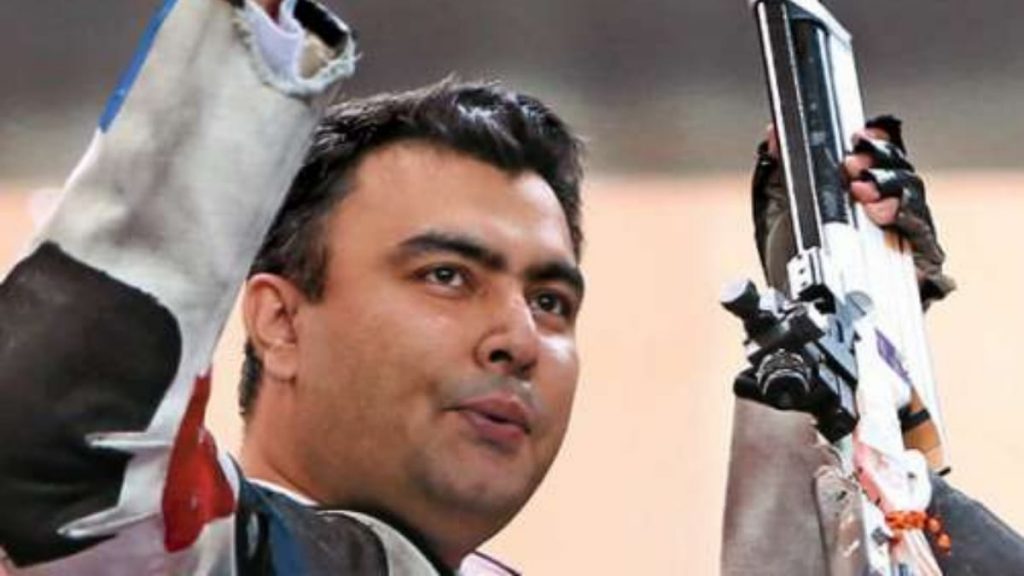 As floods ravage Andhra Pradesh and Telengana, Olympic bronze medalist Gagan Narang suffered a huge loss as his shooting academy drowns in floodwater. The water damaged newly procured equipment for his new academy "Gun for Glory" which was scheduled to be inaugurated on November 1 at Gachibowli in Hyderabad. According to Narang, guns and equipment worth, 1.3 crores were damaged in the unfortunate event.
Efforts to produce shooting champs washed away
Narang took to Twitter to share the sad news as he shared pictures of his battered academy and damaged equipment. The guns were procured last month from Germany for the Gachibowli academy. The project which has been in the cards for almost nine years now is now washed away with this disaster.
"The academy is in the cellar. The water flow was directly into it. I could not even open the shutter. I had hardly opened it and found all the material in the water," Gagan told News18.
The damaged equipments included 80 rifles and pistols along with 20 old rifles, four electronic and 10 manual targets. Narang shared that he is not sure about the extent of the damage to the guns. But added that his dream to create future shooting stars is surely spoiled.
"The material was not used even once. I will let them dry and have to check how many will work. I did not expect this disaster and had not insured the material as well. I don't know what to do? My dream of making shooting champions is spoiled," the Olympic medalist said.
According to Hyderabad IMD centre, the city received 19.2cm rainfall on October 14, the highest in the last 130 years. While the natural calamity was unforeseen, Narang is hopefull that the German firm might be able to repair most the damaged guns. This incident has left Narang and his team heartbroken.
"The new rifles and pistols were of Walther and Pardini brands and were bought for the Gachibowli campus. After the lockdown restrictions were lifted, we had imported the equipment and had stored them here," he said. "I have talked with the German firms today and they said they will try whatever they can (to repair) the damaged equipment."
Also read : Gagan Narang: 7 interesting facts about this Indian Olympian