Khabib Nurmagomedov made headlines with his message to Dana White : "See you soon." Most people saw it as a confirmation that Khabib would return to fight in the UFC after retiring in September, following his 29th win in the promotion, against Justin Gaethje.
The majority, however, believes that he will come back to the Octagon, including UFC president, Dana White. "We're going to meet in Abu Dhabi," White said, when asked about Khabib's cryptic social media message.
"You can fight until you're 40 but there should be a goal,"- Khabib allegedly told the Russian media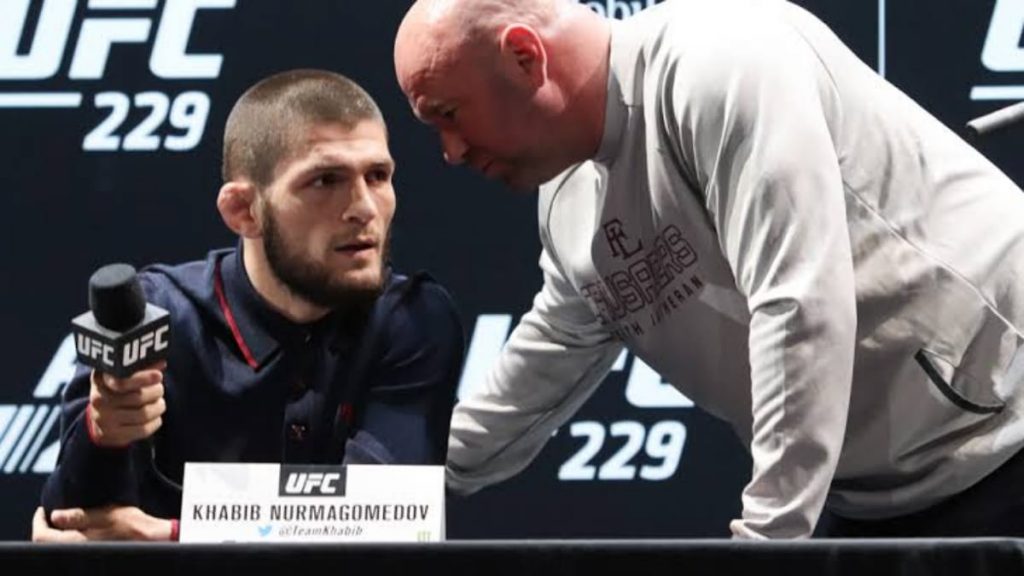 "Sometime soon. I'll let you know when you need to know. I do [think he'll come back for 30-0]. He hasn't said that to me, but I do," said Dana White at the post fight press conference. This however, contradicts the last quote we've heard from "The Eagle" on the topic.
"You can fight until you're 40 but there should be a goal," Nurmagomedov told Russian media in mid-November. "I had a goal to reach the summit and I got there. Further, I have no competitive interest. Next year I will graduate. I'd like to [build on] my thesis, do a masters course, dedicate more time to studying. I've bought sheep, I tend to my farm. I'd like to develop in this field a little. I have the bull calves out to feed, I have cows."
We cannot be sure if this news is correct, since Khabib's manager, Ali Abdelaziz, has claimed that the news is fake.
For now all we can do is wait for the first week of January, when White and Khabib meet at Fight Island, Abu Dhabi, and see what unfolds. What plans do you think "The Eagle" has in mind for the future?
Also read ; 'Puma Athlete' Israel Adesanya takes a dig at UFC's Reebok deal on air during Tyson vs Jones broadcast