The Coronavirus pandemic has thrown everyone's lives into disarray this year. For UFC light heavyweight Anthony Smith, it cost him the opportunity to headline the main event back in his home state, Nebraska, as well as delaying a fight against Glover Teixeira earlier this year. What's worse, is that Smith, just weeks before the rescheduled bout, forcibly restrained a home intruder.
When he finally faced Teixeira, six weeks after the home invasion, he suffered a loss through TKO in the fifth round. He returned in August, hoping to get a win against Aleksandar Rakic, but he lost this in a lopsided decision to Rakic.
The back to back defeats even made him contemplate moving back down to Middleweight. Now as he prepares for his fight against Devin Clark at UFC Vegas 15, Smith has embraced the hardships he faced earlier this year, refusing to take the easy way out when it comes to his shortcomings.
"I love fighting, I love being a fighter and I love everything that comes with it"- Smith on being a fighter as well as a fight analyst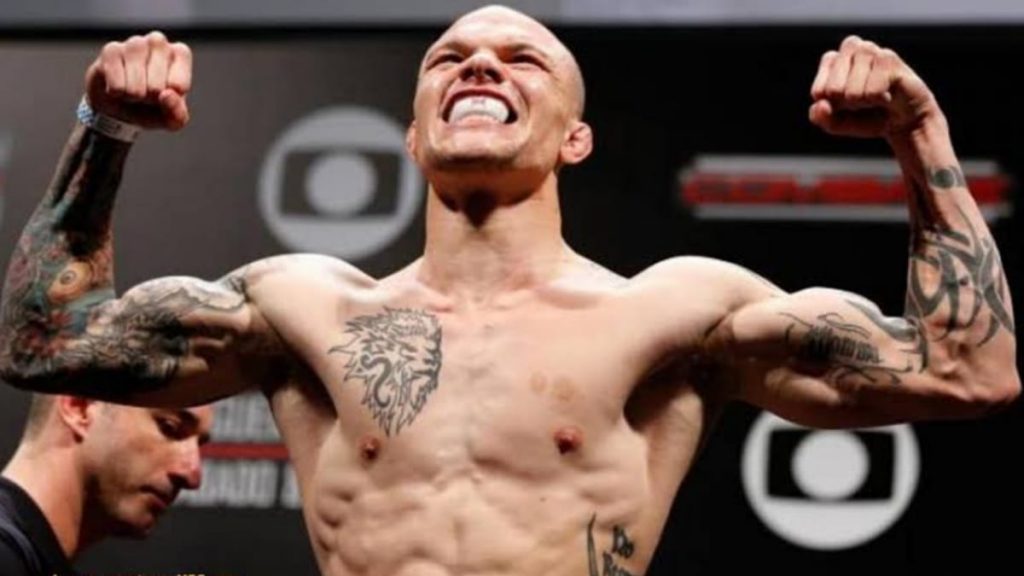 "It's been really tough," Smith told MMA Fighting during the UFC Vegas 15 media day. "I'm never going to make an excuse even when it's handed to me. It hasn't been the easiest year I've ever been through that's for sure. Some of it's my fault. Maybe if I was more of a man, I'd have the balls to maybe pull out of some of those fights and know that maybe know that some of those weren't the best situations that I should have been fighting in but I just don't have it in me."
"Even going into the Glover [Teixeira] fight right after the home invasion during the pandemic thing, the family's in shambles, whatever, maybe it would have been the more manly thing to do to just say, 'Hey listen I'm having some serious issues at home, I can't do this right now.' But that means I would actually have to say it out loud that I can't do it, and I'm not built like that. My brain is just not wired like that."
Smith strives to continue fighting at light heavyweight and to do this he's made some changes in his training camp for the upcoming Devin Clark fight, including a physical regimen to help him perform better at 205 lbs. He has also limited himself from any potential distractions to his training for the fight.
"I did a lot of things this training camp differently," Smith said. "And maybe the average person, it wouldn't seem that much different but you guys didn't see me working the analyst desk this entire training camp. If you're a listener to my radio show, I only did one hour, once a week on my radio show. I cut way back on my show. I didn't do any episodes of my podcast with Laura Sanko."
Smith refuses to place blame on any of the adversities he faced in 2020 as if they caused him to lose a fight, and he plans on closing the year with at least one win.
"It's been tough but unfortunately this year's been tough for the entire world," Smith said. "My struggles are very First World problems. My family's safe, my bills are paid, everybody's taken care of, I don't worry about a whole lot of things in life so I don't want to pretend my year's been any worse than the rest of the world and specifically the country. It's been really tough for everyone."
Anthony Smith will face off against Devin Clark at the UFC Apex in Las Vegas, Nevada on Nov.29 in a light heavyweight bout.
Do you think Smith can push all the problems he's faced aside and secure a win in the octagon before the year ends?
Also, read; "I know he's predictable, only has one punch, almost like Ngannou but without his reach"- Blaydes on his upcoming bout with Derrick Lewis