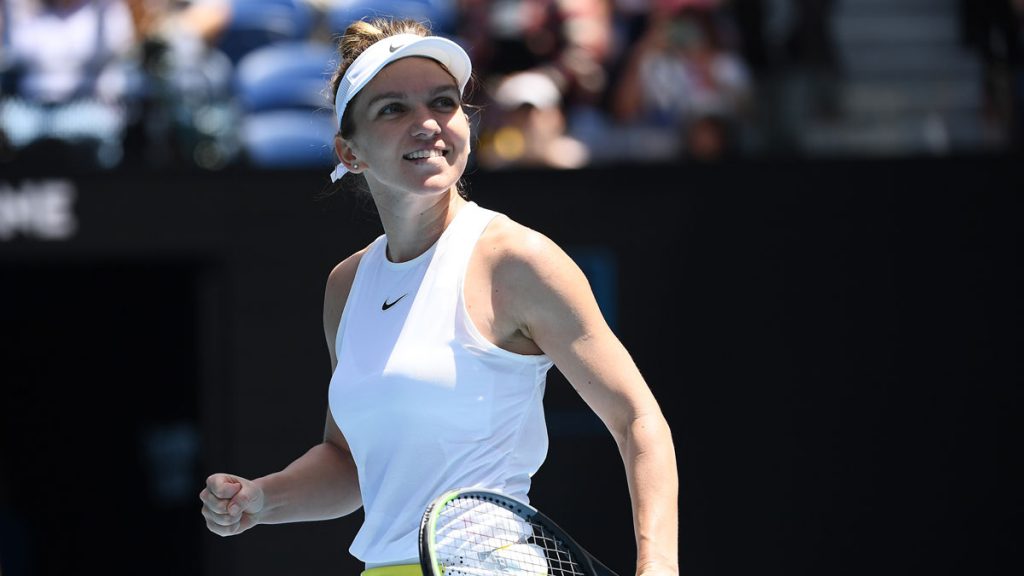 Romanian tennis star Simona Halep is one of the most talented players in current times. Her stature in women's tennis is formidable. Halep currently occupies the World No.2 spot as she won the Prague Open and the Italian Open in 2020.
She will be looking to continue her good form in 2021. The 29-year-old recently wondered about her post-retirement plans. While many players take up coaching profiles after they hand up their boots, Halep doesn't think she can be good at coaching young talents.
Simona Halep gives reasons for her opting out of coaching post-retirement
The Romanian shared her thoughts on what she might do after she calls it a day. One avenue that she might not pursue is coaching.
Halep detailed her thinking on the issue and said, "I like communication, even if sometimes I don't communicate well enough. I could be a good teacher, but I don't know if I could be a good coach."
The defending Wimbledon champion also revealed that she likes to play the sport more rather than to teach it. She explained, "I don't have patience with myself either, I don't know how it could be with other athletes and, as I said earlier, I don't like to analyze tennis, I like to play it and feel it."
During the same interview, Halep also talked about her on-court performances and why lower-ranked players perform well against her.
"I feel that many players play much better when they play against me. The fact that you play with a favorite gives you a relaxation. So was I. I think the pressure is strictly on the favorite and that's why he happens to win an opponent around the 100th place," Halep said.
The Romanian goes on to acknowledge that no match is small. Every match is important no matter the opponent. She reasoned her viewpoint and said, "Maybe most people call it a surprise, but from my point of view today the difference is small. All the players train a lot, they give their lives on the field. The players are much more complete, I consider that any match is difficult and any match is open."
While retirement is a long way down the road for Halep, she will surely look to add a few more trophies to her cabinet. Halep recently confirmed her presence at the Australian Open 2021, and will look to break her title drought in Melbourne.
Also Read: Simona Halep confirms playing at the 2021 Australian Open