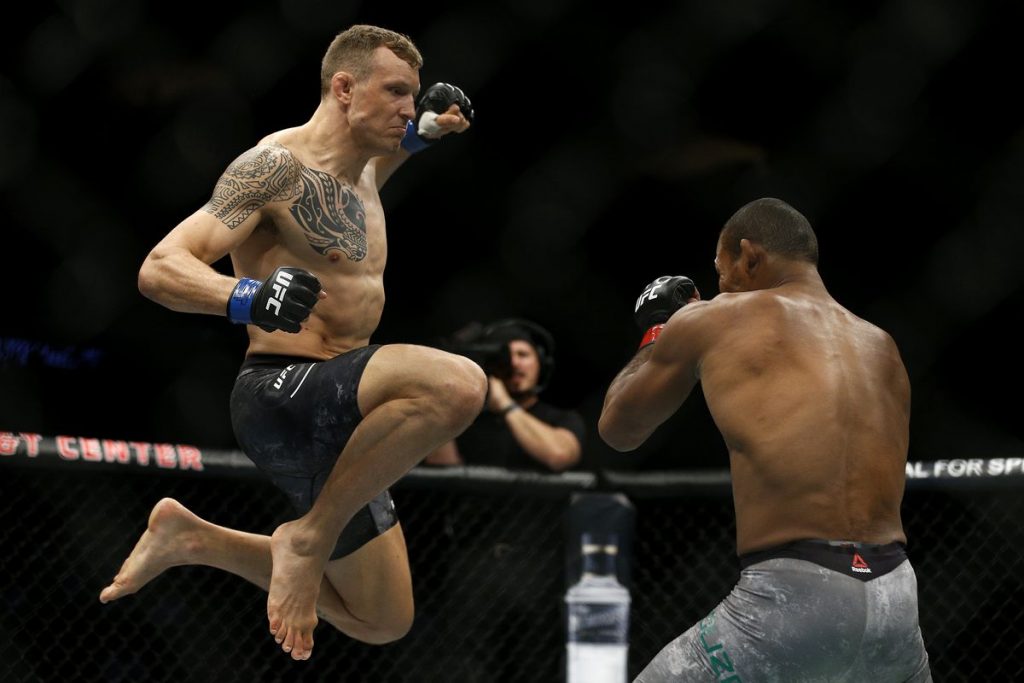 Jack Hermansson the UFC Middleweight has recently said that he would like to see Israel Adesanya beat Jan Blachowicz, when the two fight it out for the UFC Light Heavyweight Championship.
Jack Hermansson takes on Marvin Vettori this weekend in the main event of UFC Fight Night. He was initially scheduled to face Darren Till who pulled out due to an injury. Till was then replaced by Kevin Holland, who as recently as November 28, pulled out since he tested positive for COVID-19.
Speaking ahead of his fight this weekend, Jack explained in an interview – why he would want Adesanya to claim the UFC Light Heavyweight Championship.
"If he loses the fight and loses his hype that wouldn't be good" – Jack Hermansson
Speaking to LowKickMMA, Jack was quoted as saying, "It's a little bit early but I think it's OK. As long as Adesanya wins and comes down and defends his belt pretty quickly in the middleweight division – then it's all good. But if he loses the fight and loses his hype that wouldn't be good because I really want to fight him when he is undefeated. It would be cool to dethrone the double champ. So, hopefully he wins and he comes down to defend his belt pretty quickly."
'The Joker' also felt that Adesanya still needs to fight a few more fighters in the middleweight division to stake his claim as the middleweight GOAT. Speaking of which he said, "He still needs a couple more title defenses to really get up there [as the middleweight GOAT]. But, I think he is amazing. He is a really, really skilled fighter. I want to see him fight a great grappler like myself and see how he handles the ground game because nobody has been able to put him there yet and exploit him. I really believe I am the toughest match-up for him in the division, let's see if he can go through me."[via BJPENN.COM]
Do you agree with Jack?
Also Read : 'Fury-Joshua, would be tremendous for everyone…We will absolutely support it' – WBC President on a possible Anthony Joshua vs Tyson Fury bout