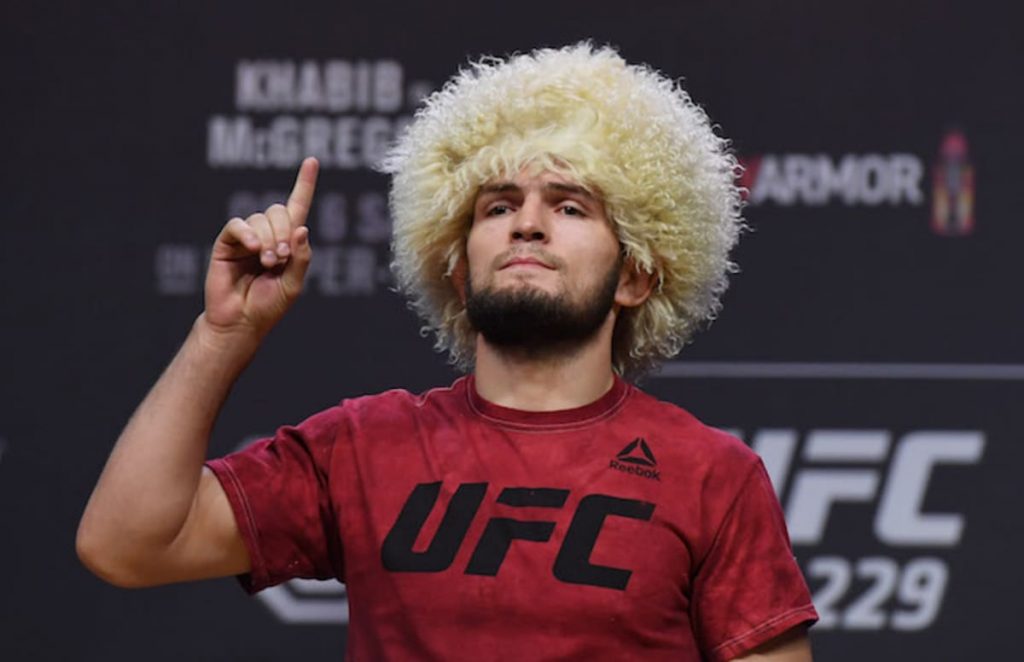 UFC sensation Khabib Nurmagomedov has played down comparisons to boxing legend Muhammad Ali and thinks it is 'inappropriate' to put him at that level. The undefeated lightweight champion has often shown respect and admiration to his opponents as well as other sporting legends.
The Russian is a devout Muslim and regularly practices his faith outside the octagon. It has seen the 31-year-old compared to Ali, who went through huge struggles in his career due to his faith.
Khabib on being compared with Mohammad Ali
When asked about comparisons to 'The Greatest', Nurmagomedov told True Gym MMA per The Sports Rush: "I think comparing Ali and me is probably wrong."
Khabib could be seen saying, "Only if we talk about the fact that we are both champions and both Muslims. But all the things he did outside the ring, with this I cannot be compared indeed."
Khabib also spoke the injustice faced by the blacks in the states and compared the situation to earlier times by saying, "At the time when he was a champion, he was…another race, and at that time in America, black people were treated badly, and according to his stories, he was not even served in restaurants. He threw away the gold medal. He changed the attitude towards his race very much. So, we cannot be compared."
Khabib stated he is honoured to be someone to even think about being compared to someone like Mohammad Ali. Ali was born as Cassius Clay. Significantly he changed it to Muhammad Ali in 1964 after converting to Islam. As he thought Cassius Clay is a slave's name. However, Ali passed away in 2016 due to respiratory illness at the age of 74.
Also Read: Lighweight is my division: Dominic Reyes not after Jon Jones