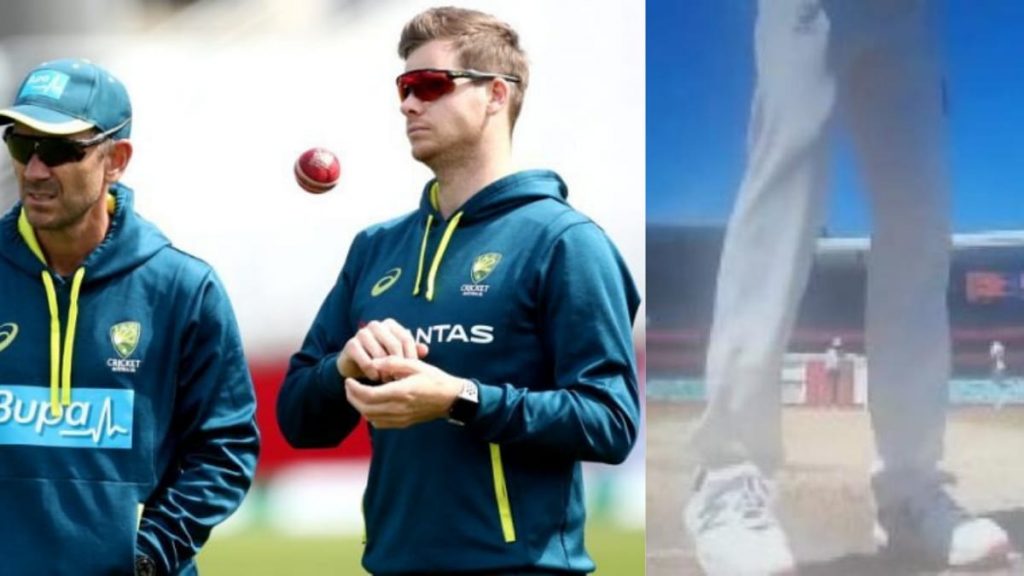 Former Australian player and now head coach Justin Langer slams criticisms being imposed on Steve Smith, saying Smith is '100 per cent innocent.'
Smith engaged in a pitch-scuffing incident on Day 5 of the third Test match in Sydney. In a video shared on social media from the stump camera, Smith was seen scrubbing the crease during a break when Rishabh Pant and Cheteshwar Pujara were batting out in the middle. Australian bowlers weren't able to get a major breakthrough and resorted to false practices to increase their winning chances.
"Everything said about Steve Smith is absolutely ludicrous … The wicket at the SCG was like concrete, he would've needed 15-inch spikes to do what people were accusing him of doing and messing up Pant's guard," Langer told the press ahead of the 4th Test at Gabba, Brisbane.
"We've laughed about how all he thinks about is batting. He was just standing there, thinking about batting. He is 100 percent innocent in this. Give me a break, I've never heard so much rubbish in my life."
"I've actually spoken to Darren Gough about it and rang him last night. I spoke to Michael Vaughan as well, I thought he was out of line actually. You get it from some, but I don't expect it from (someone like Vaughan). I know he makes a living out of making those sorts of comments, but I thought he was out of line," Langer said.
The video was extensively shared on the social media and even reputed cricketers such as Virender Sehwag, and Michael Vaughan were lashed Smith for his act. 
Also read: India vs Australia: 'Out of habit I always mark centre,' Steve Smith says over scuffing scandal