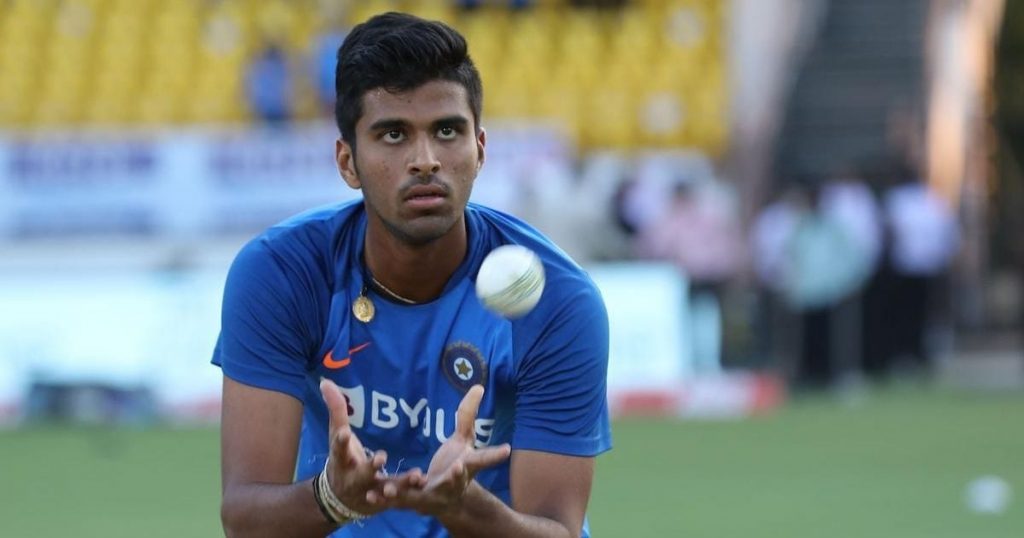 Indian off-spinner Washington Sundar who is currently in Australia following the limited-overs leg of the tour as a net bowler could make his Test debut against Australia in the fourth Test at The Gabba, according to reports. The Indian side has been plagued by a plethora of injuries right from the beginning of the tour and day by day the number keeps on increasing.
After the news of Ravindra Jadeja and Hanuma Vihari being set to miss the fourth Test emerged yesterday, news of Jasprit Bumrah missing out and Mayank Agarwal doubtful for the same emerged today. In such a situation, India are critically short of personnel and according to TOI, might have to resort to bringing in net bowler Sundar for the final Test.
Sundar could replace Jadeja; Agarwal or Shaw to replace Vihari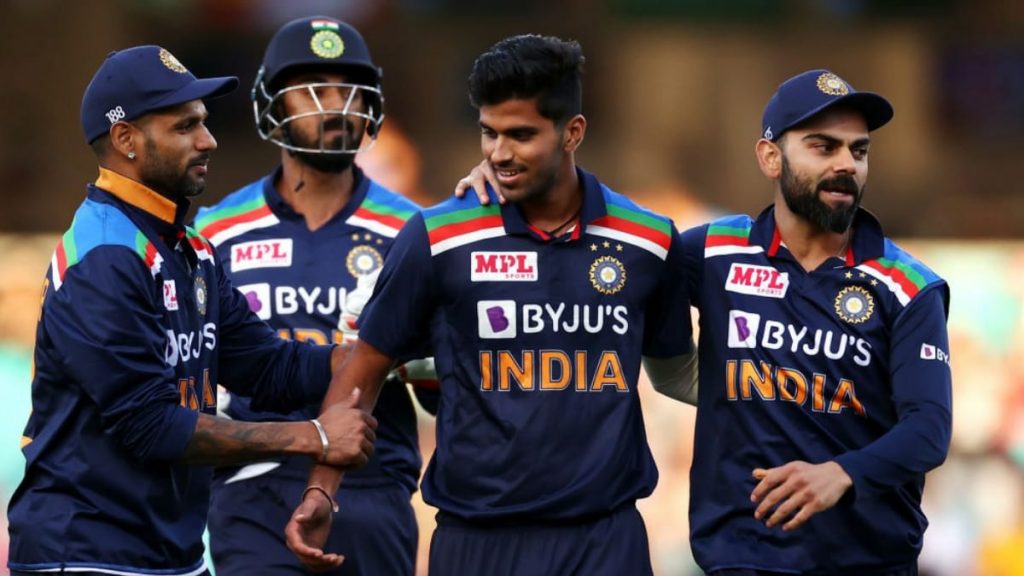 Apart from the injuries to Vihari and Jadeja, ace spinner Ravichandran Ashwin's wife revealed that he was suffering from a sore back meaning he might be in doubt for the fourth Test as well. However, since the BCCI or any other report hasn't mentioned anything about the possibility of him being ruled out, it is safe to assume he will take part in the final Test.
Now, Sundar could replace the injured Jadeja. Being an all-rounder, he would thus be a like-for-like replacement. India have the option of going for Kuldeep Yadav as well and he would be like-for-like in the sense that he is a left-arm-spinner like Jadeja. However, Kuldeep's batting isn't as assured as Sundar's and the same could see the latter making his debut.
In the same vein, Mayank Agarwal will slot into the team in place of Hanuma Vihari, if fit. If not, the under-fire Prithvi Shaw is expected to take his place. There is also the option of picking wicket-keeper Wriddhiman Saha and playing Rishabh Pant as a pure batsman. It will thus, be very interesting to see what line-up India go with.
Also Read: ICC Test Batsmen Rankings: Steve Smith moves past Virat Kohli to reach No. 2