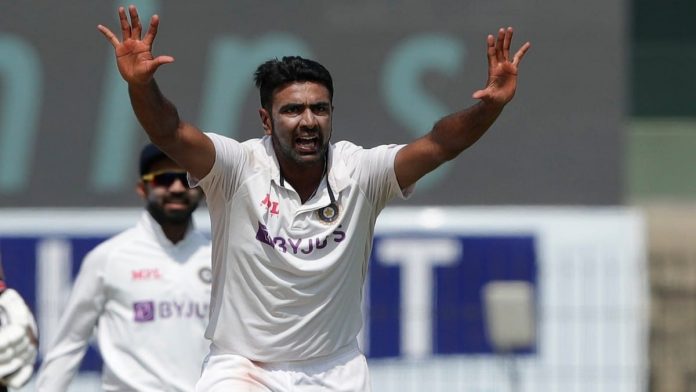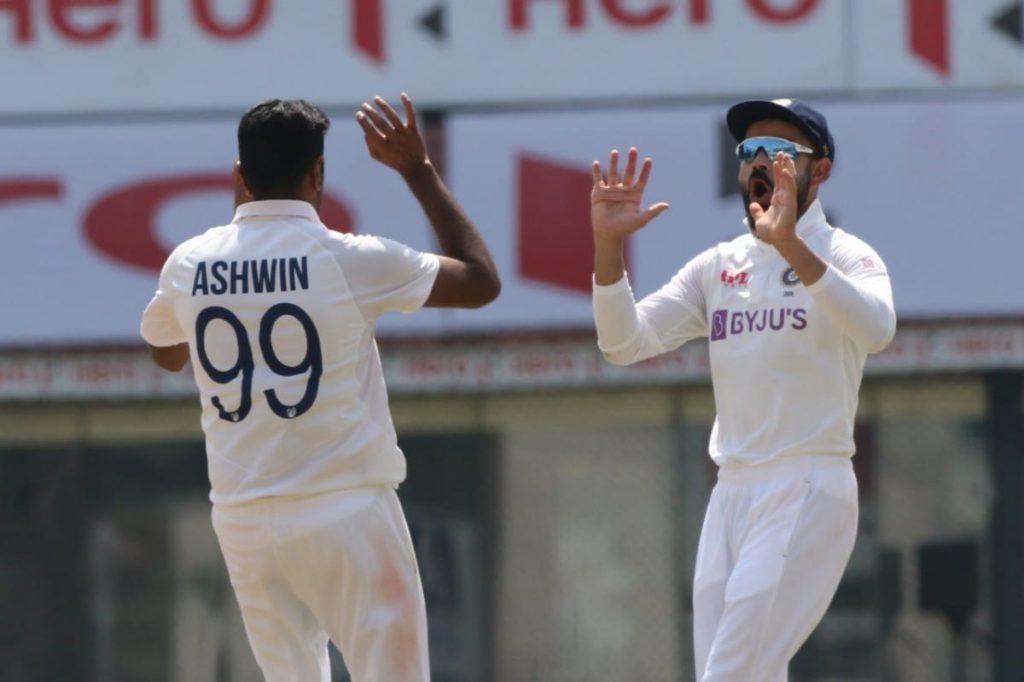 The first Test between India and England in Chennai is interestingly poised in favor of the visitors at the moment as India require 381 runs on the last day with 9 wickets left. A win seems out of the equation but bowlers Ishant Sharma and Ravichandran Ashwin have maintained that if India can preserve wickets and keep the scoreboard ticking, they might as well end up winning the match.
Ashwin was at his wily best as he picked up a six-wicket haul in the second innings to help bowl out England for 178. With the same, he took his tally for the match to 9 and also picked up his 28th fifer in Test cricket. He spoke after the end of the day 4's play about the task at hand for India, his excellent performance on the field and also about shining sparks Washington Sundar and Ishant Sharma.
Ravichandran Ashwin all praise for Ishant Sharma
Speaking about Ishant Sharma, Ashwin said, "Ishant is one the most hard-working cricketers that I've seen in that Indian team dressing room. He's worked extremely hard for more than one reason – because being that tall itself requires a lot of facets to be managed over a career that has panned out for almost 14 years now if I'm not wrong with the numbers. From the Ishant that went to Australia to get Ricky Ponting out and then has gone through so many other tours. He's had his fair share of injuries."
"For a fast bowler to get close to 100 Tests in India is not a joke and it's a fantastic, fantastic achievement. And 300 club – he's the third Indian fast bowler to get there – and the only one closer to him after that is Javagal Srinath who's the match referee for this game. I can keep going on and complimenting Ishant. But I do really wish to see him get to 400 and probably 500, it should be sort of a roadmap for a lot of Indian quicks going forward," he added.
Ashwin also praised Washington Sundar saying, "Washy is a fantastic batsman and a lot of people go by the T20 format where he plays at No 7. All of them don't recognise his special talent as he is quite a special batsman."
Speaking about bowling with a dodgy back that he suffered not so long ago, Ashwin said, "For me, part and parcel of my cricket days was bowling 40 to 45 overs a day and go back in the nets again. When it comes to bowling, the joy that I have even when some parts of my body are not responding properly, I can still keep going but that's how much I love my art."
Also Read: India vs England 2021: "We can still chase this down" – Ishant Sharma expresses confidence ahead of crucial Day 5