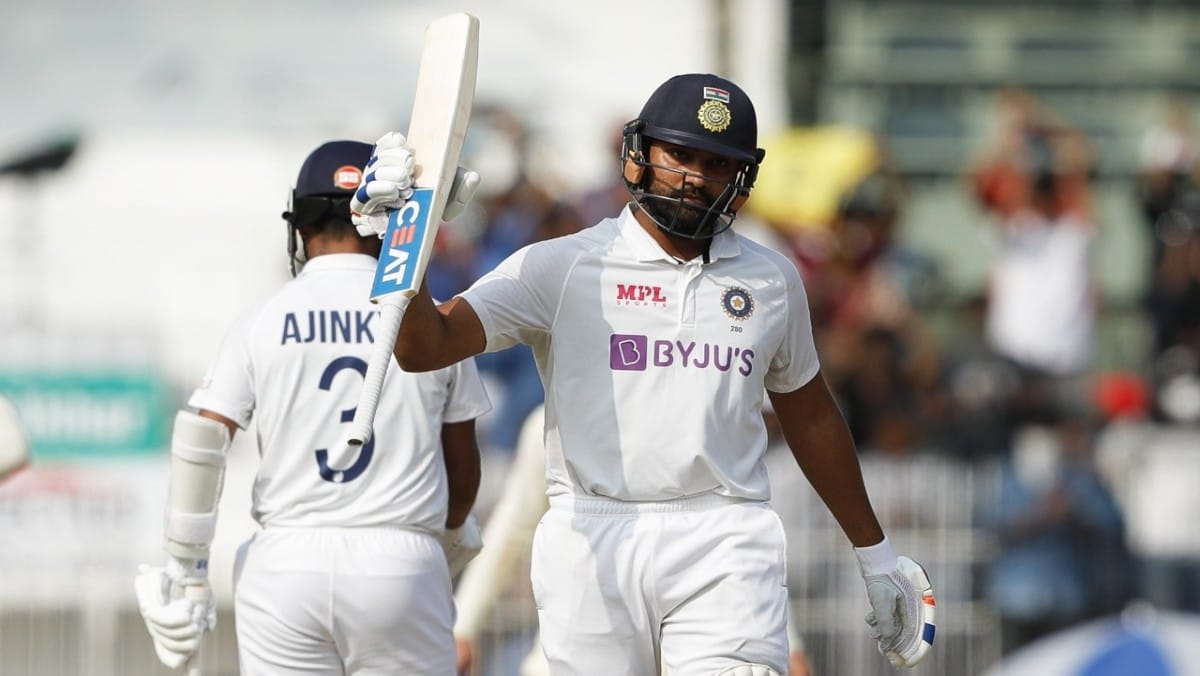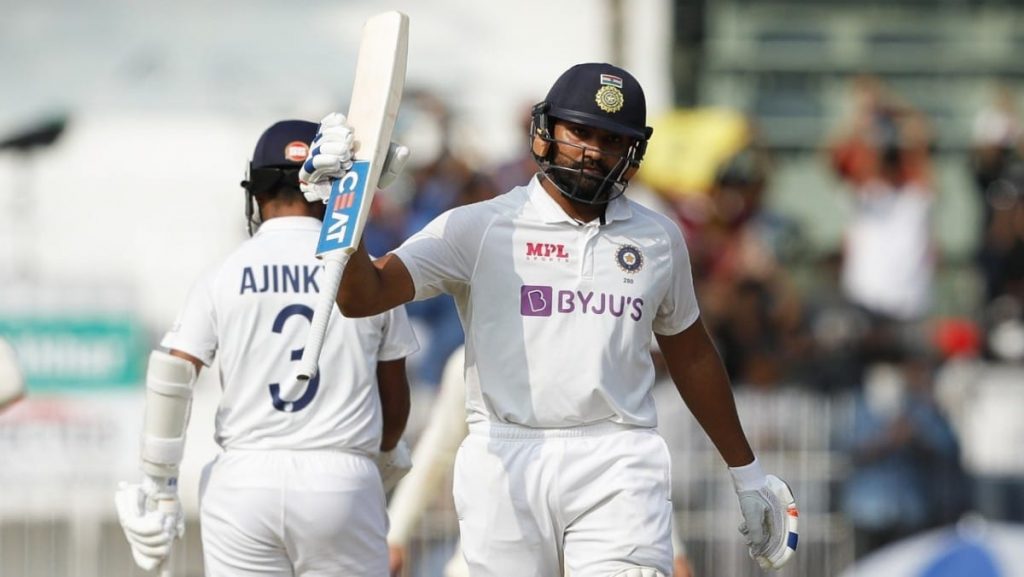 Rohit Sharma answered his critics and doubters in style with an imperious display on Day 1 of the first Test against England. Opening the batting on a pitch that started turning right from day 1, the 33-year-old held his own and seemed to be batting on a different pitch as everybody else as he scored an impressive century that also came in quick time.
He enjoyed good partnerships with Cheteshwar Pujara and Ajinkya Rahane and played the role of aggressor in both. By the time he got out on 161, he had done a lot of damage single-handedly. Without his knock, India's end of the day score of 300/6 could have been much worse.
Rohit Sharma addresses the press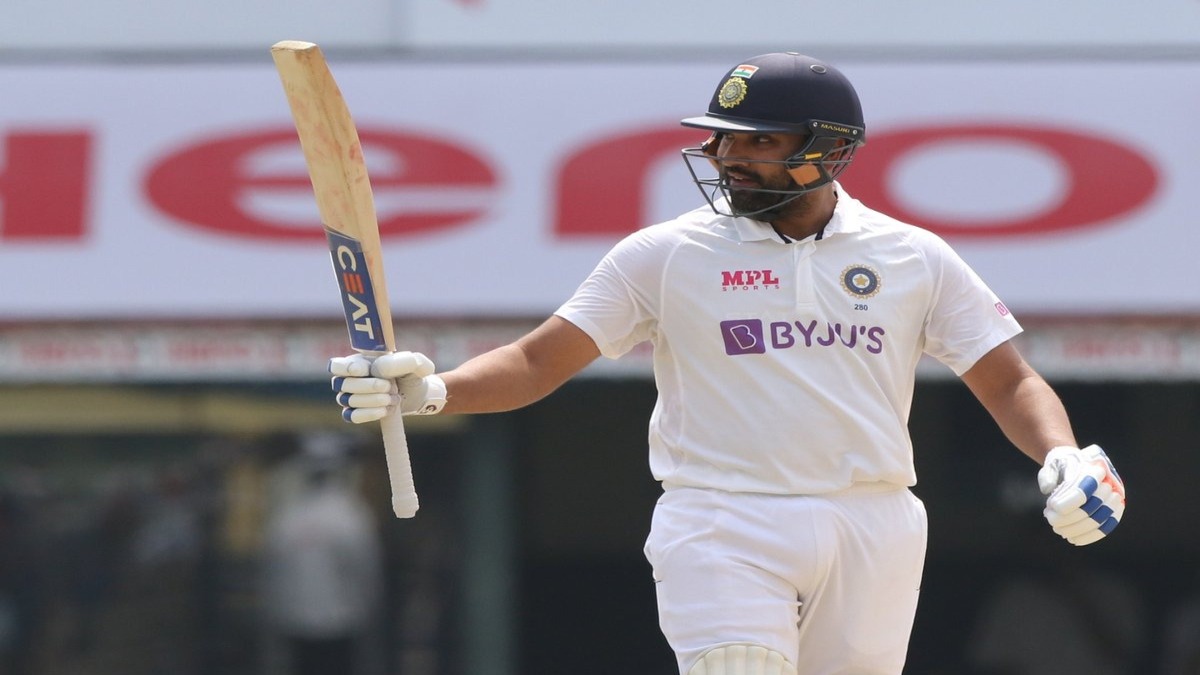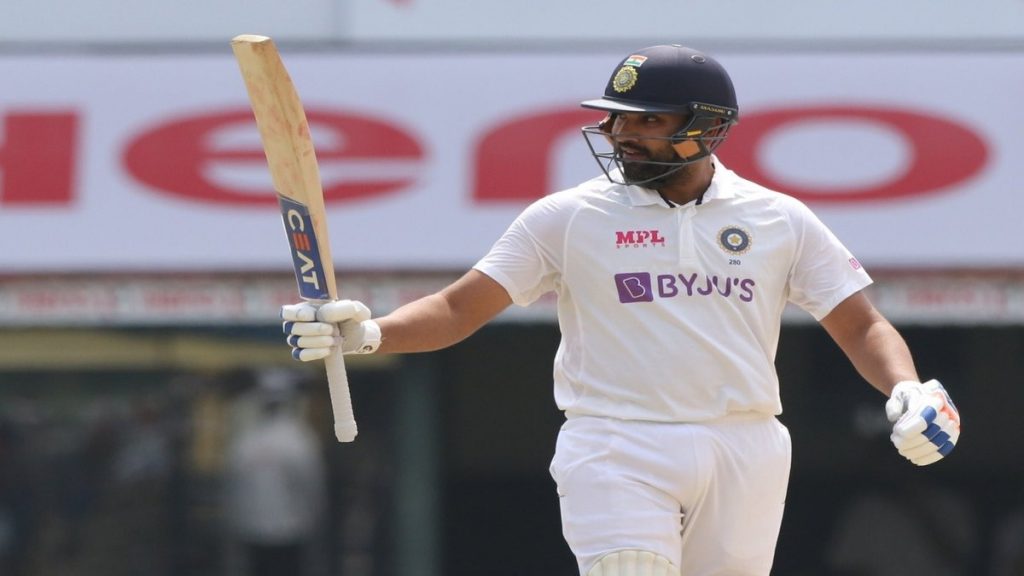 Rohit Sharma addressed a virtual press conference at the end of the day's play and said, "We knew about how the pitch was prepared. We knew it was gonna turn and so we had a good few training sessions before the game began and we trained according to what we were going to expect in the middle. So basically using you feat a lot more, making sure you sweep the ball and those kinds of things when you play on turning pitches. You gotta be proactive. You should be on top of the bowler making sure you are ahead of him was very crucial."
Speaking about mentally preparing for the Test, "So little adjustment based on that and understanding if the ball is turning how big is the turn whether it is bouncing or whether it is keeping low. Those were the things that I was thinking about before playing any shot. So yeah, mentally before the game I was prepared of what I will be facing the ones I get in and I think the preparation really helped in terms of getting out there and playing shots," he added.
India will resume on 300/6 tomorrow with Rishabh Pant and Axar Patel at the crease.
Also Read: India vs England 2021: "Another 50-60 runs will be good" – Ajinkya Rahane opens up on Chennai surface on day 1