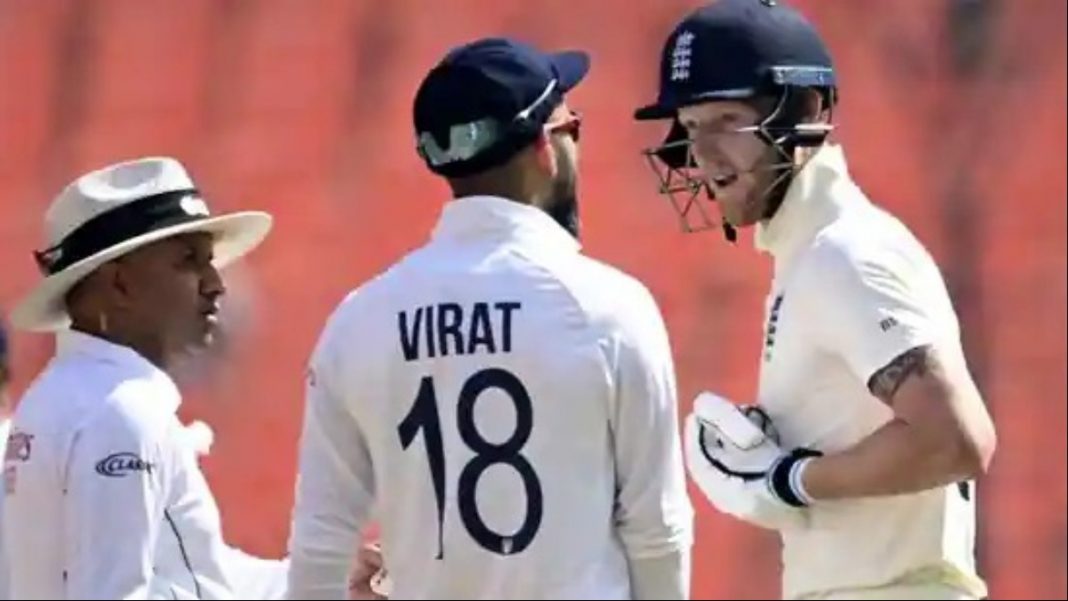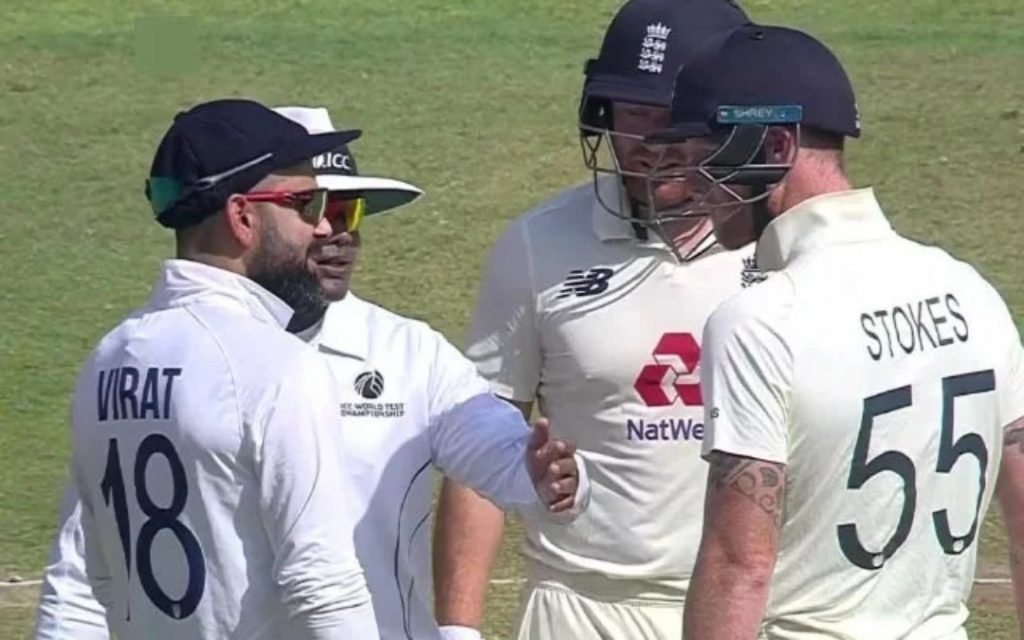 The fourth and final test between India and England is currently underway in Ahmedabad and the first session saw a face-off along with an argument between Indian skipper Virat Kohli and England all-rounder Ben Stokes. The incident happened after the Englishman had exchanged a few words with bowler Mohammed Siraj which Kohli was unhappy about.
The ongoing fourth test is crucial with regard to qualification for the World Test Championship (WTC) final as a win or draw for India would ensure they get to meet New Zealand in the final. If England win the match and draw the series, it would send Australia through to face their trans-Tasman neighbors. It is thus a virtual semi-final for India while England would have nothing to lose and would want to draw the series which would be a more than satisfactory result for them.
Virat Kohli and Ben Stokes face off
In the 14th over of England's first innings when Ben Stokes had just come to the crease, a few words were exchanged between him and Mohammed Siraj who had dismissed Joe Root in the previous over. Virat Kohli was visibly unhappy with what had transpired and he came in defense of his teammate. What looked like a normal chat seemed to turn into quite a heated argument as both players made their case. Very soon, the umpires Nitin Menon and Virender Sharma had to get between the two to stop things from going overboard.
Normalcy returned soon and cricket resumed. Ben Stokes then built a good partnership along with Jonny Bairstow to rescue England from a precarious position of 30/3. Earlier, Axar Patel had broken through by continuing from where he left off and removing the openers. Siraj then removed Root before the Stokes-Bairstow partnership revived England.
Also Read: WATCH – Kieron Pollard becomes second cricketer after Yuvraj Singh to hit 6 sixes in an over in T20Is