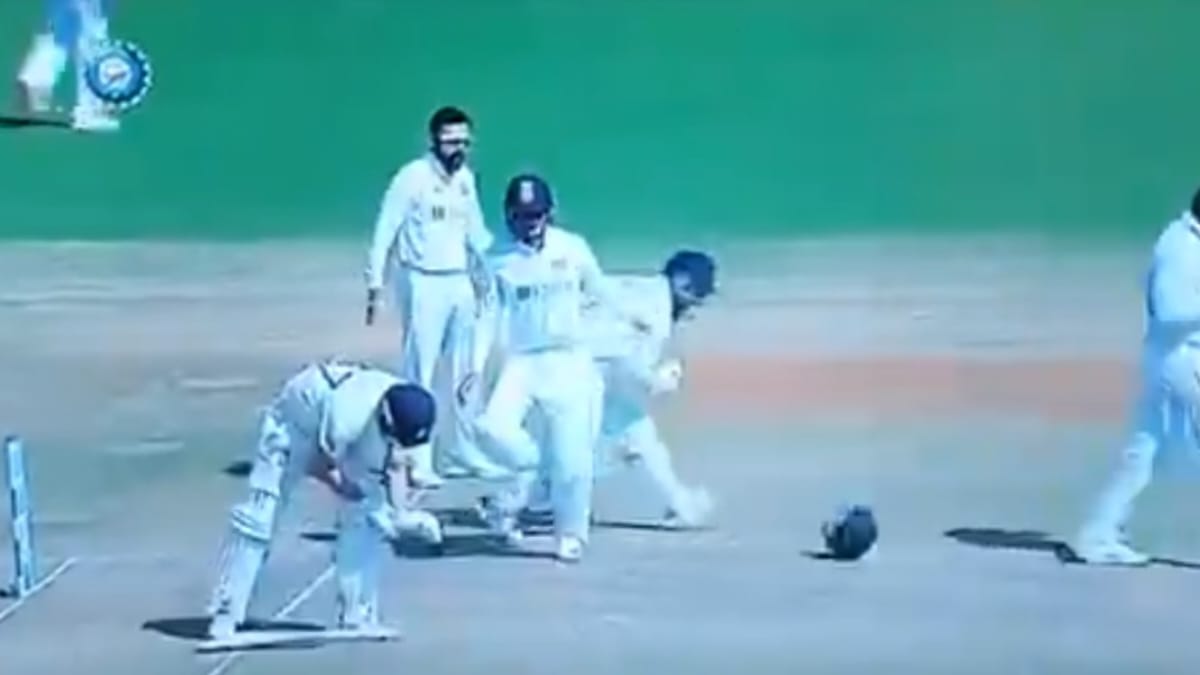 Indian skipper Virat Kohli garnered attention for his unacceptable gestures on Day 3 of the ongoing second Test in Chennai. Not only he engaged in a slight rife with on-field umpire Nitin Menon after Joe Root survived a close DRS LBW call, but also was given a warning signal when the former tramped the pitch while running.
Soon, when Team India gave 400 plus odd run lead to chase for the visiting Team England, the hosts were in a jovial mood and undertook casual activities as they took England's early wickets.
Virat Kohli spotted throwing helmet casually
The incident happened during England's second innings during the last session of Day 3. Possibly, the incident occurred after Ravichandran's Ashwin over finished while the change on the field was taking place for the upcoming over.
Virat Kohli, who was possibly standing at the short-leg or second slip, in a hurry to change his field position for the over ahead, popped his helmet casually for Rishabh Pant to catch it.
However, Pant fell a few yards short, and the helmet tumbled and tossed as soon as it hit the ground.
Virat Kohli had earlier played a defining knock of 62 runs during India's second innings when England bowlers took Indian batsmen for a ride.
Also read: India vs England 2021: WATCH – Virat Kohli gets warned by the umpire for running on the pitch; Twitter reacts