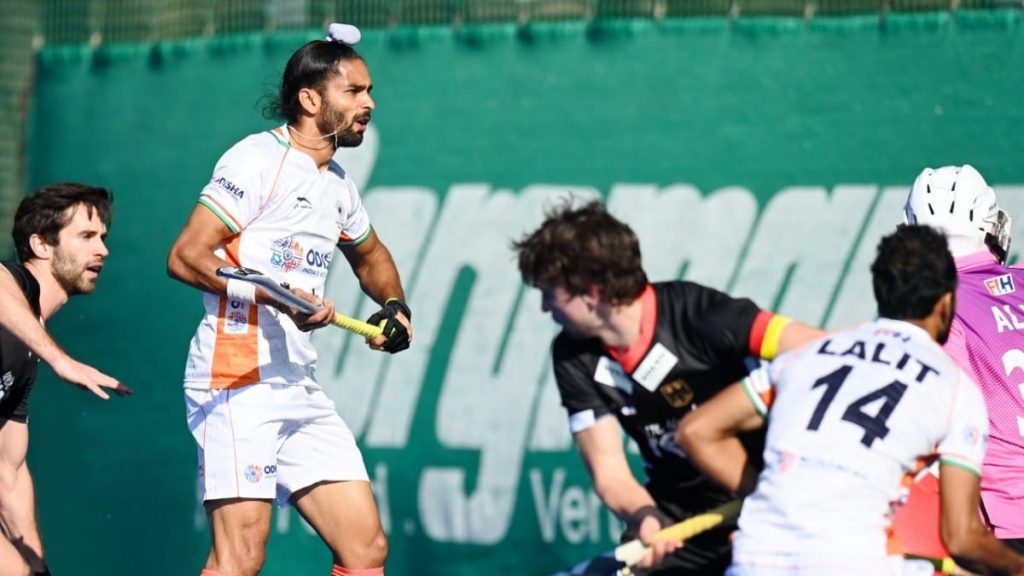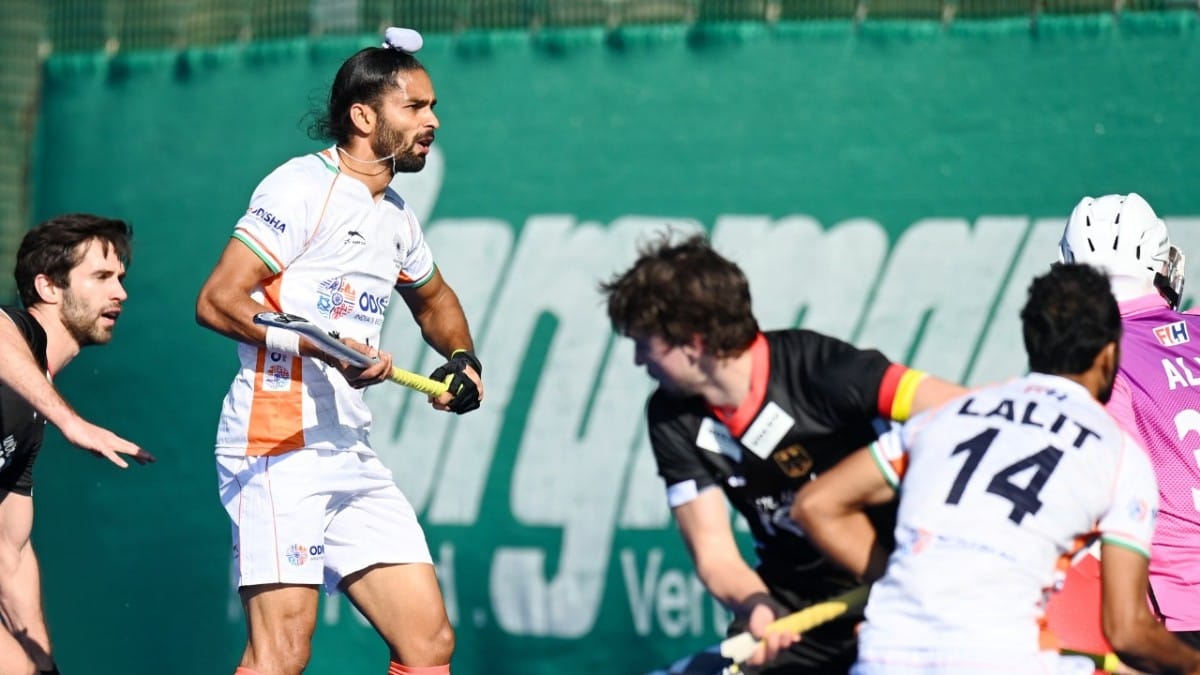 After a long gap of 12 months, the Indian men's hockey team finally resumed international action. And they did so in style as they hammered hosts Germany 6-1 in the first game. The game was an action-packed affair from the get-go and India was the first to draw blood. The Men in Blue grabbed the opportunity early in the first quarter as they converted a penalty corner.
It was Nilakanta Sharma who turned a home a rebound give India the lead. The hosts were quick to respond and immediately equalised with a counter-attack which caught the visitors off guard. Apparently, it was the only time India let the opposition score in the game as they went on to fire in five more goals.
India stuns Germany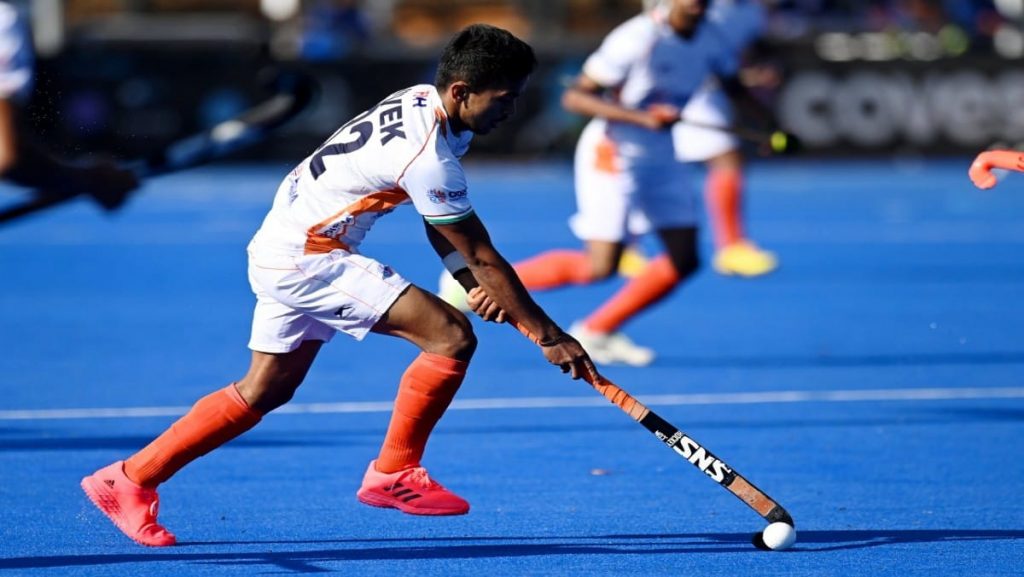 After an electrifying start, things only got better for India as they went on to score two quick goals. Vivek Sagar Prasad scored two quick goals to regain the lead for his side. The two goals were rolled in at the 27th minute, such was the quality of attack displayed today by the visitors. As the game unfolded Lalit Upadhyay, Akashdeep Singh and Harmanpreet Singh scored a goal each in the second half to seal a thumping win.
While India's attack was of great quality, the defence too had its moments in the game. Captain PR Sreejesh's experience was on display as he made two excellent saves making sure Germany have no chance of bouncing back. The next game between the heavyweights is on March 2. It will be interesting to see how the hosts react to this six-goal humbling in their backyard.
Also Read | Indian women's hockey team to tour Germany, fixtures released