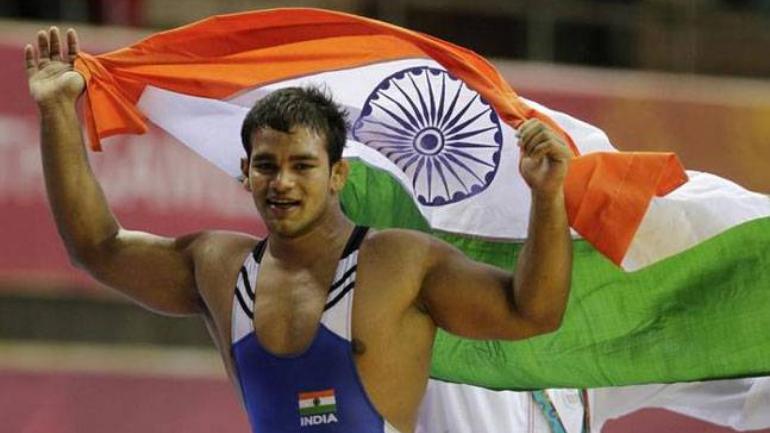 Commonwealth Games gold medallist, Narsingh Yadav's ban is finally over. He received an official mail from the WADA which said that his four-year ban comes to an end. In August 2016, the Indian wrestler was handed a four-year ban by the CAS for failing a dope test, which had been ruled as sabotage by the National Anti-Doping Agency.
Yadav told Wrestling TV, "The ban is finally over. I am now eligible for all competitions and have informed Wrestling Federation of India about it."
The 31-year-old has won the gold medal in the men's freestyle 74 kg category at the 2010 Commonwealth Games. He is also Triple Maharashtra Kesari, the renowned title in Indian Kushti.
Talking about the postponement of the Tokyo Olympics to the next year he said, "When the news broke, I was very happy. God finally heard my prayers. I believe it was my destiny that this opportunity has come knocking on my door. Yes, I am happy but now it is time to train harder and battle it out among top contenders for a position in the Indian team."
Yadav talks about his motivation during the tough phase
He further talked about how he spent the tough times and how his wife supported him all through the journey. "I watched videos day and night. It was my source of motivation for the past four years. I dreamt of it every day. Sometimes it became tough to keep myself going with the thought that I am missing out on my golden days of wrestling. But my wife helped me sail through. She always had my back. She kept telling me if not 2020 then Paris 2024 it should be." Narsingh said.
"I have written to the federation requesting to consider me for any future national camp and competitions. Yes, it is true that I have not competed in any international competition but I have been training every day. I moved out of the city as conditions there are bad. It is the same in Delhi and the surrounding area so; I don't really think camp would be held. Therefore, I am doing my own mat and individual training. I think I am ready," Yadav concluded.
Also Read: "It is destiny that this opportunity has come my way" says Narsingh Yadav