The Indian men's hockey team's hopes of getting much-needed match practice ahead of the Tokyo Olympics was dealt a blow when their FIH Pro League games against Spain and Germany were postponed due to the travel restrictions brought about in the aforesaid countries due to the COVID-19 pandemic. The deadly second wave in India is the reason for the bans being imposed with regard to flights from India.
The pandemic has been wreaking havoc in India over the course of the past month or so with cases in excess of 3.5 lakh positive tests for the virus being reported every day. In the past 24 hours alone, there were 3.57 positive cases which were reported while as many as 3,400 people died. Due to this dire situation, countries like Spain, Germany and Australia have banned travel from India.
India's FIH Pro League is effectively over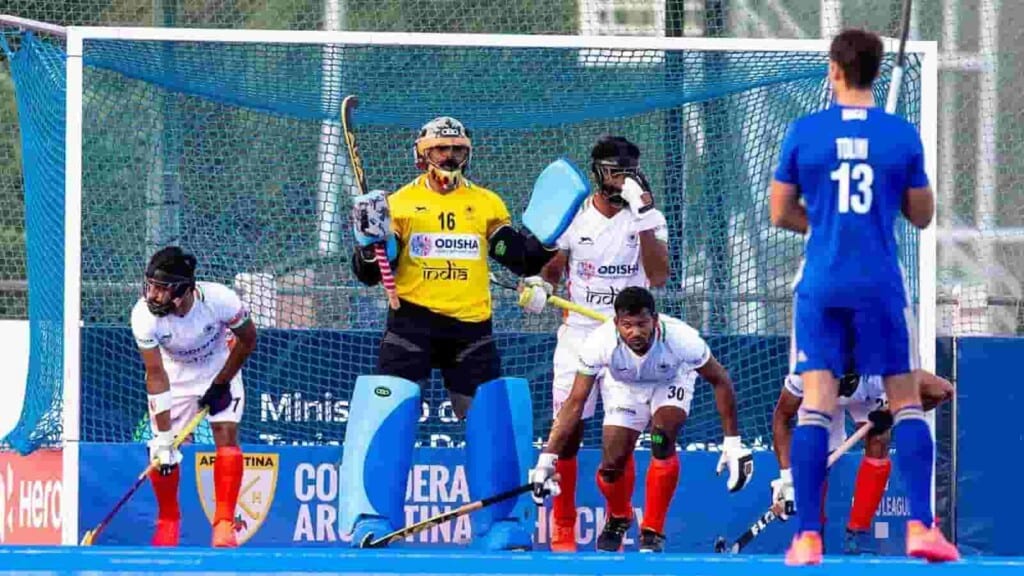 The Indian men's hockey team were scheduled to play Pro League away matches against Spain and Germany on May 15-16 and May 22-23 respectively. However, with the imposition of a mandatory 10-day hard quarantine by Spain for arrivals from India and the restrictions on foreign national arriving in Germany, the Indians won't be able to legally make it to the aforesaid countries for their games.
If the games don't get rescheduled before the Olympic Games, India's Pro League could be over. Due to the unlikelihood of a rescheduling happening in such a short period of time with the second wave proving to be deadly as ever, India's campaign is effectively over. There is a tie scheduled in June against New Zealand in India and that is in doubt now as well.
Also Read: "Indian hockey team has attained great rhythm ahead of Tokyo Olympics," says Mandeep Singh