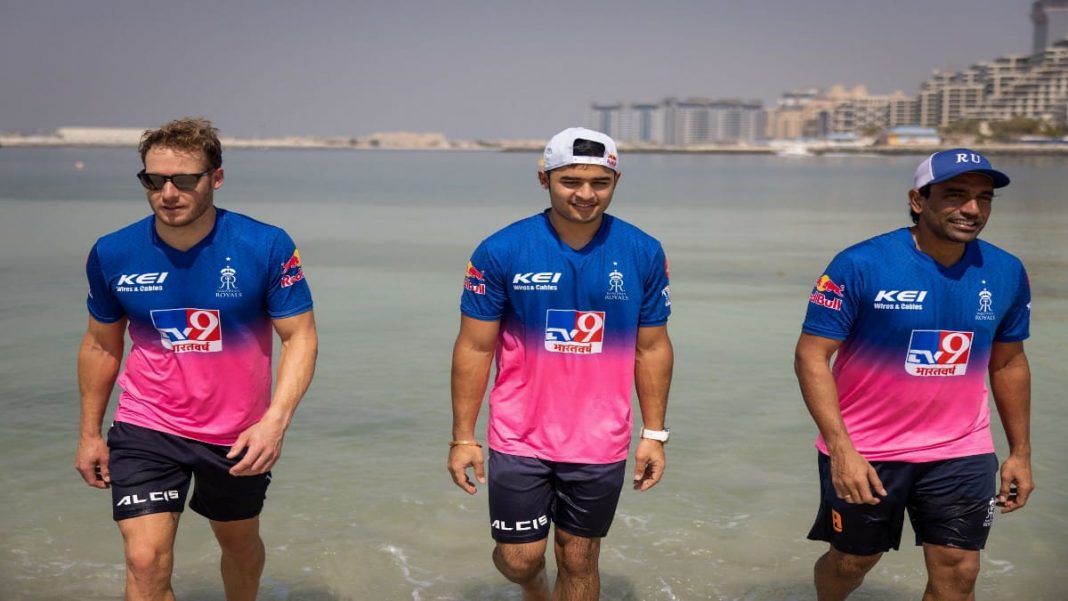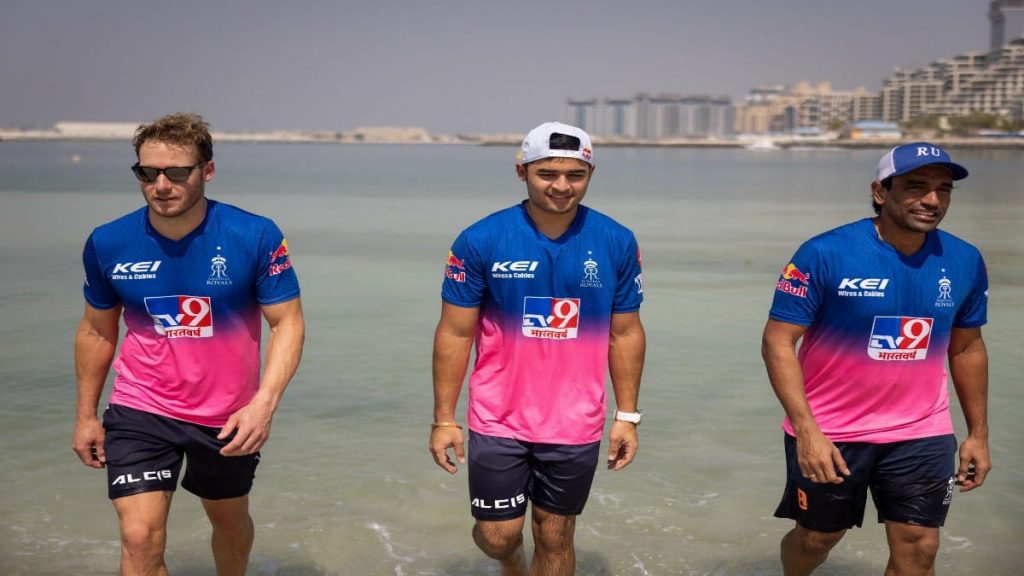 Rajasthan Royals have launched their official match jersey on Wednesday ahead of the 13th edition of the Indian Premier League (IPL). The unveiling process took place in the most extraordinary way possible. 
Rajasthan Royals players along with the skydiving team of one of their principal sponsors Red Bull partnered in a dramatic video to unveil the new team kit. Rajasthan Royals are currently enjoying a good pre-season at the One & Only Resort, Royal Mirage in Dubai, ahead of the start of the 2020 edition.
Here's the video of jersey launch
On a relaxed morning at the beach, team Rajasthan Royals witnessed the Red Bull Skydiving and wingsuit athlete Dani Roman performing acrobatic stunts through the air at break-neck speed.
The Spanish skydiver jumped out of the plane, several thousand feet above the Palm Islands, carrying a mysterious Rajasthan Royals bag with him. Flying over the amazed players of the Rajasthan-based franchise, he left a strew of smoke through the air. He parachuted onto the beach and dropped off the bag full of Rajasthan Royals 2020 jerseys for the players to grab them later.
The moment he landed, each player started applauding for him. Youngster Riyan Parag then took out three jerseys and handed them to his teammates David Miller and Robin Uthappa while keeping one for himself.
Our morning completely turned around: David Miller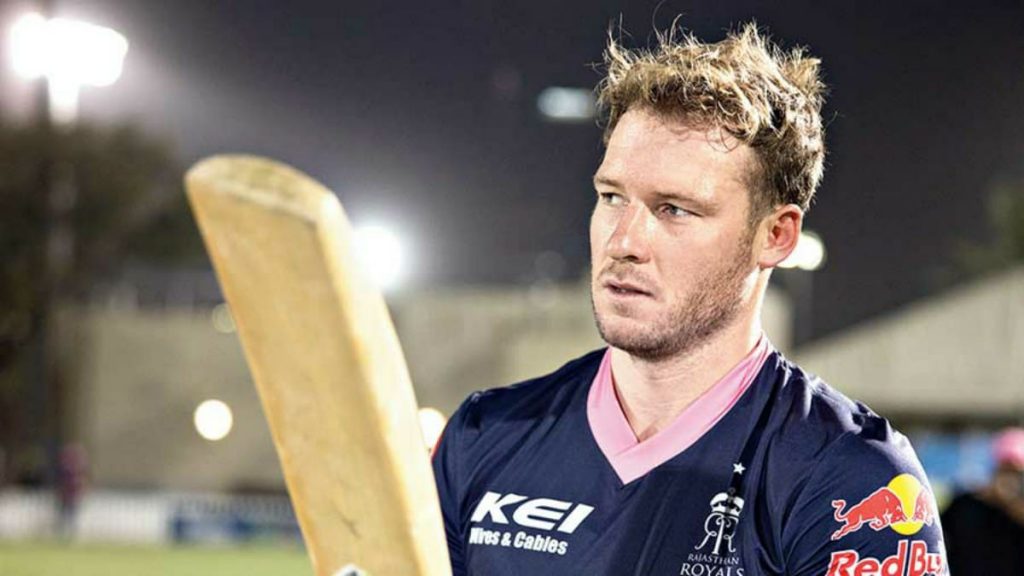 The South African middle-order batsman David Miller mentioned that the players' mornings are generally calm, but was the other way around on this day.
"Our mornings are generally quiet, but today it turned around totally with us being asked to head to the beach for a surprise.
"It was such a great view to see someone jumping off a plane and land to deliver our jerseys for the season. I have myself experienced skydiving in Dubai a couple of years back, and today's show brought back a lot of memories," he added.
Also Read | IPL 2020: Rajasthan Royals' Ben Stokes could miss the first half of IPL season