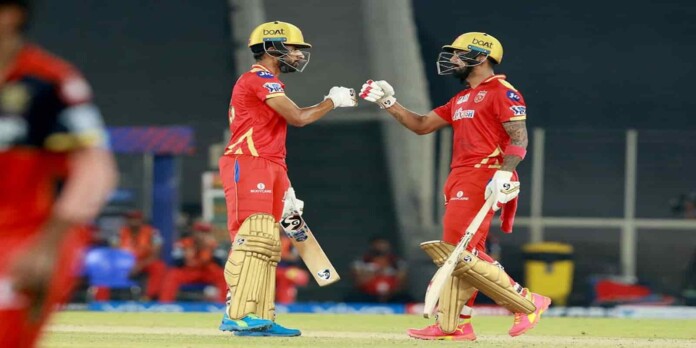 Punjab Kings (PBKS) secured an important victory today over Royal Challengers Bangalore (RCB) at the Narendra Modi Stadium in Ahmedabad. With the win, they climbed to fifth place and went level on points with defending champions Mumbai Indians (MI) who have a game in hand. RCB on the other hand, stayed on third place as they suffered their second loss of the season.
The heroes and architects of PBKS' win were skipper KL Rahul and all-rounder Harpreet Brar who was playing his first match of the season. While the former played a trademark anchoring innings of 91*, Brar supported him with a cameo with the bat before going on to take three crucial wickets with the ball. He also took a catch to round off a near-perfect performance on the night.
Harpreet Brar and KL Rahul on PBKS' win over RCB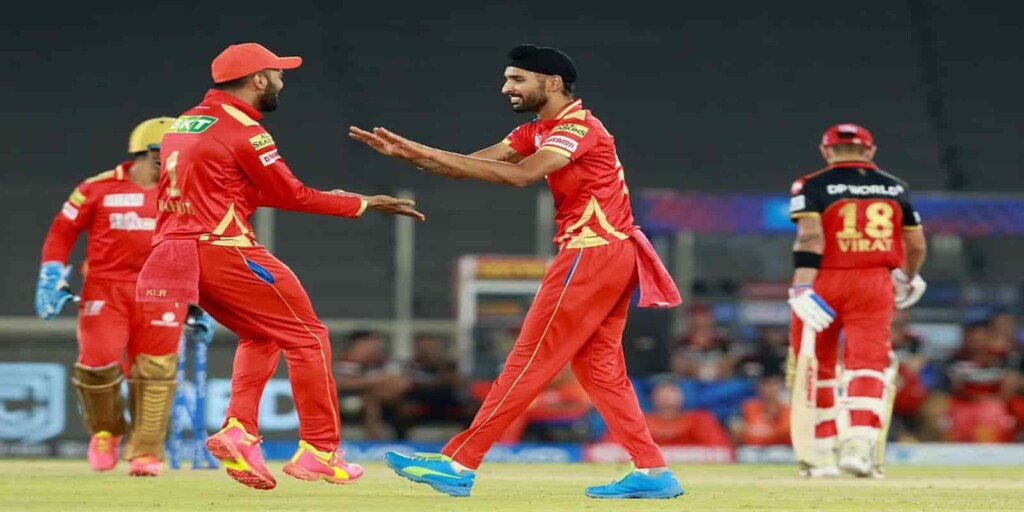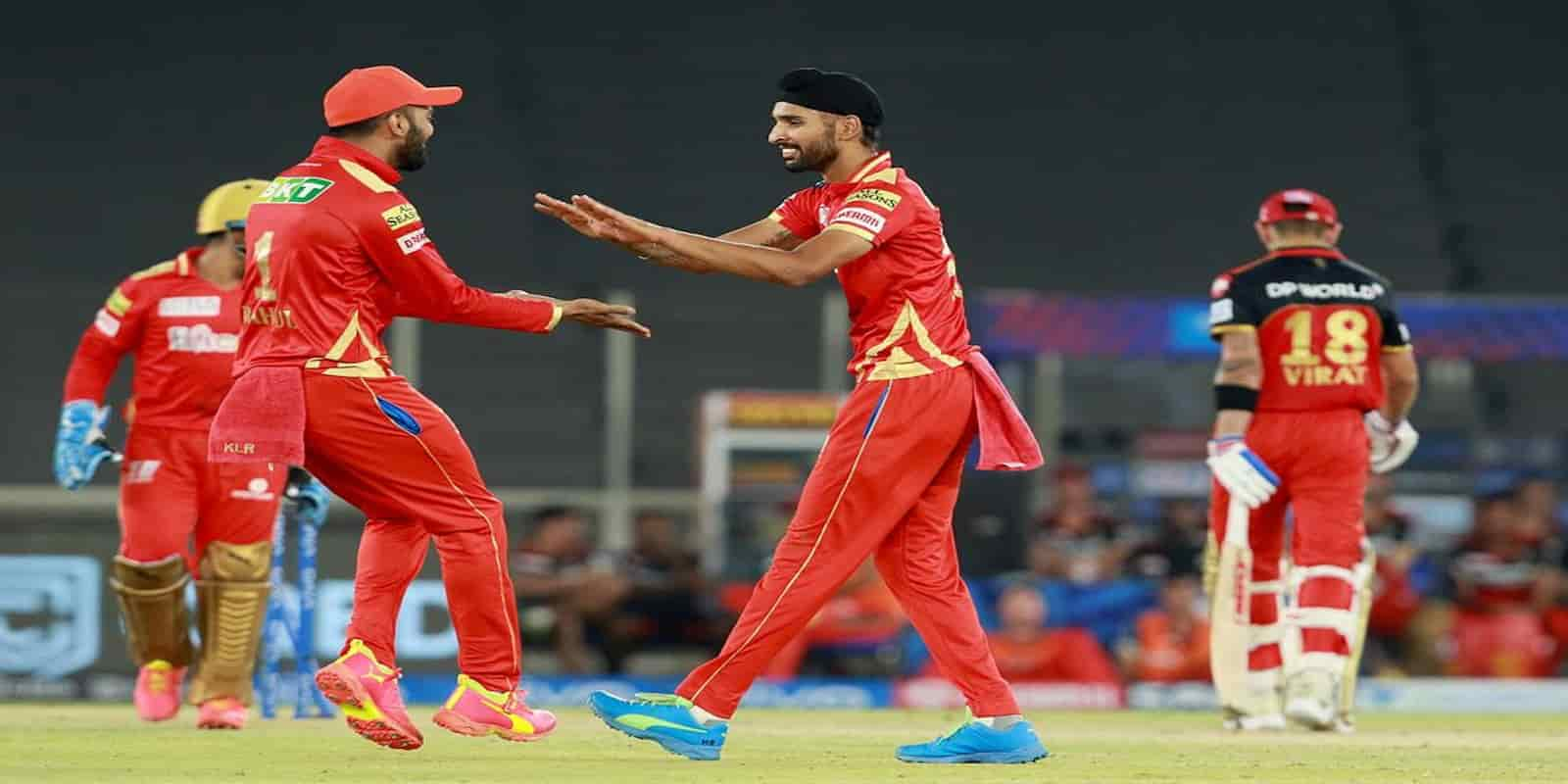 Harpreet Brar was awarded the Man of the Match for his efforts and he said, "They'll be happy at home I'm sure, it's their best wishes that have got me here. I didn't feel anything about being hit for six because a bowler always has a chance to come back. So I knew I could come back. My first IPL wicket is Virat paaji and that helps. Your body opens up, you get confident, and things fall into place. When I went into bat there was time to wait and see for an over or two. Rahul bhai was there at the other end to talk to me about the conditions and such."
Skipper KL Rahul spoke about the all-rounder's efforts and said, "We were preparing him [Harprett], I can say that now after a game like this. We needed a fingerspinner who could hit the hard lengths and get some spin. And we're happy it worked out. I've been trying to speak to the boys, whatever little experience I have of international and IPL, pass it onto them. They have enormous talent but as captains it's important we prepare them for the pressure in the situations."
Talking of his own performance and that of Chris Gayle who scored 46 runs, Rahul further said, " We've always played RCB, at least the last 4 inniings, in must-win games. So I try and do well and set up a target and it's worked out. There'll always be talks outside the team whether Gayle should be playing at this age, but I know as a captain what it feels like to have a man like him. He keeps getting more and more dominant. The last season onwards he's batted at 3 and that's the kind of man he is, does anything for the team. It's nice to have that kind of experience in the middle."
PBKS' next match is against Delhi Capitals (DC) on the second of May.
Also Read: IPL 2021: Shikhar Dhawan makes a donation of Rs. 20 lakh plus post-match rewards to Mission Oxygen for COVID-19 relief
Also Read: IPL 2021: "Gave away 25 runs too many" – Virat Kohli rues death bowling after loss to PBKS