Finals of as many as four key Olympic events were held on the 2nd day of the ISSF World Cup New Delhi. Yesterday the first day of competition saw the the conclusion of the Men's and Women's 10m Air Rifle individual qualifying rounds.
The tournament has gone ahead as scheduled despite a few shooters reportedly testing positive for the COVID19 virus and going under isolation.
Yashaswini Singh Deswal with a gold was the star for India as the hosts won 5 medals on the opening day for medal events. USA are on the top of the medal table so far with two golds and a silver.
Men's 10m Air Rifle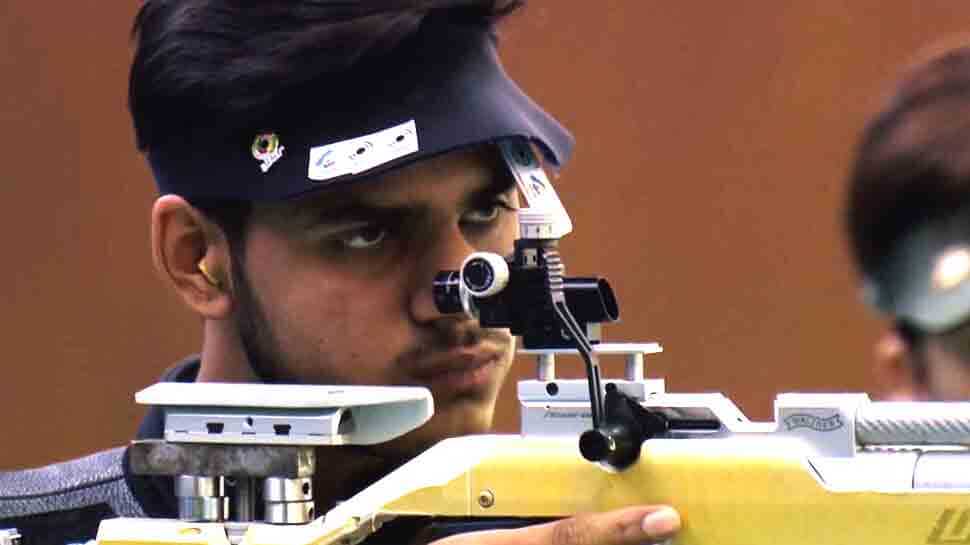 A bronze won by Divyansh Singh Panwar was India's first medal of the competition. World No. 1 Divyansh fought off a tough challenge from Israel's Sergey Richter to ensure a third-place finish. Divyansh at one point was trailing well behind the Israeli before a number of 10.6s helped by a 9.6 from Richter got him the medal. The other Indian Arjun Babuta finished 5th.
The gold and silver winners USA's Lucas Kozeniesky and Hungarain Istvan Peni were well ahead of the rest of the field. Kozeniesky (249.8) eventually finished just 0.1 points ahead of Peni (249.7).
In qualifications yesterday Taeyun Nam of Korea finished in 1st place with an impressive 632.1. He however was the first to be eliminated in the finals. Arjun and Divyansh scored 631.8 and 629.1 respectively to qualify in 3rd and 6th place. Kozeniesky was 7th with 628.8 while Peni was 5th with 629.6.
The cut-off was 627.6. India's Deepak Kumar finished in 12th place with 626.4. The highest score of the day, a massive 632.4, albeit in the MQS category was scored by Indian youngster Aishwary Pratap Singh Tomar.
Women's 10m Air Rifle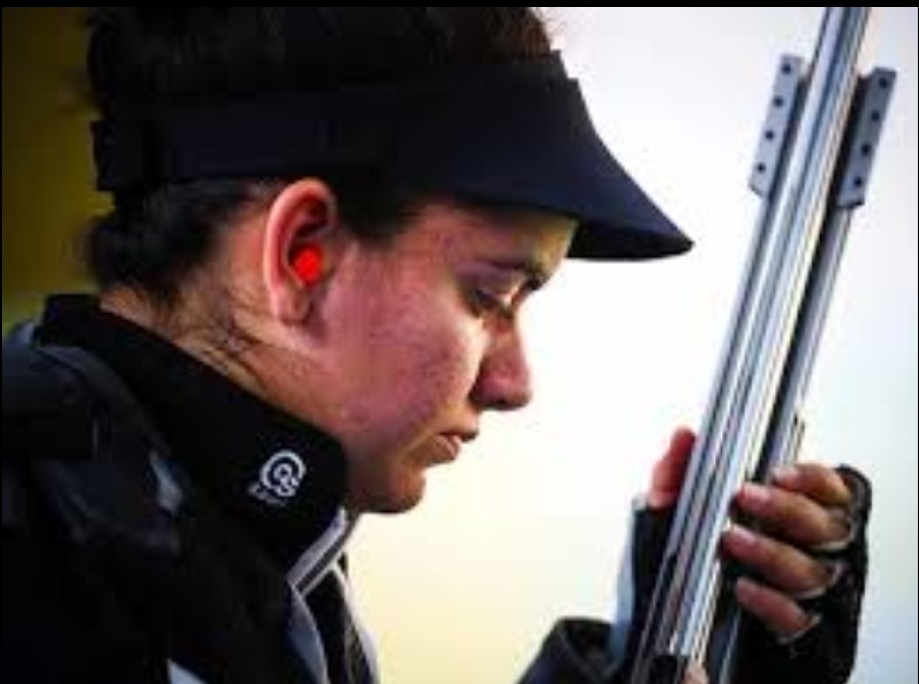 In a match that saw a number of 10.6+ shots, a 9.9 and 9.7 by Anjum Moudil in the very first series cost her a potential podium place. The Indian eventually had to settle for 5th.
Gold was yet again won by USA. Mary Carolynn Tucker (251.5) finished well ahead of compatriot Alison Marie Weisz (250.4). Bronze was won by Hungarian Eszter Denes who lost to Weisz in a shoot-off. Earlier Weisz was just 0.1 point ahead of Anjum which led to elimination of the latter. The event in general saw a high standard of shooting with Tucker especially shooting a number of 10.8s.
Denes topped the qualifications yesterday with 629.8. Anjum was 2nd with 628.6, Tucker 3rd with 629.1 and Weisz at 8th with 628.4 rounded off the qualifiers.
The other two Indians Elavenil Valarivan and Apurivi Chandela could not qualify for the finals. Apurvi finished 26th with a disappointing 622.8. A late surge of 106.2 in the final series by Elavenil was not enough to get her to the top 8. She finished 12th at 626.7.
Women's 10m Air Pistol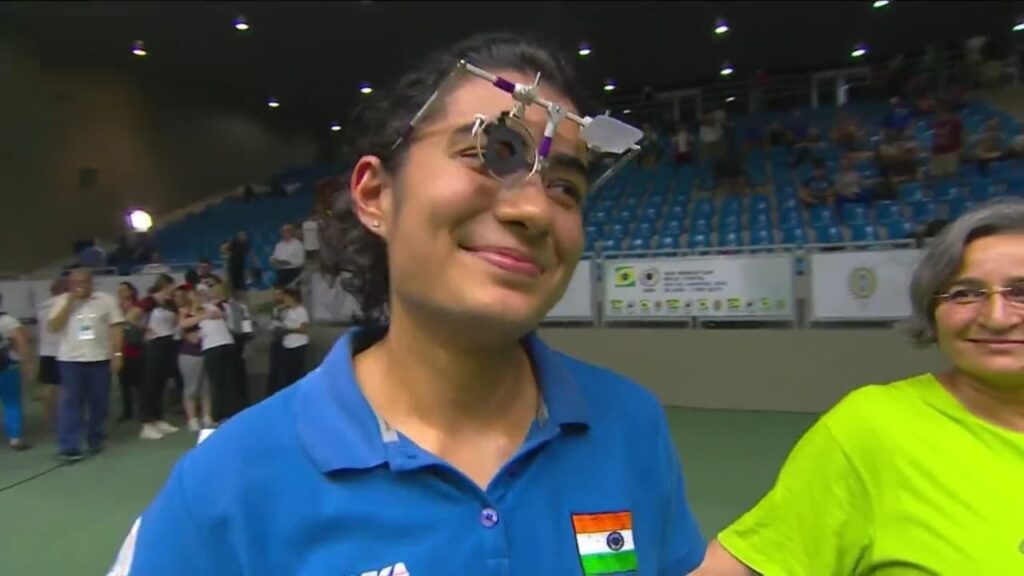 Just like USA in Women's AR, India got a 1-2 in Women's AP courtesy Yashaswini Singh Deswal and Manu Bhaker. It could well have been 1-2-3 for the hosts but the experienced Viktoria Chaika of Belarus pulled ahead of P Shri Nivetha in the last few shots to win bronze.
Yashaswini virtually led from start to finish in her first international competition of the year. She had also topped qualifications with a score of 579 earlier in the day. Three consecutive 10+ scores in the second series saw her get into a lead that was maintained till the end of the match. Manu Bhaker posted a solid 236.7 to end up 2.1 points behind Yashaswini's 238.8.
Mexican Alejandra Zavala Vazquez was also a podium contender till an inexplicable 1.5 abruptly ended her chances. Incidentally the competition saw a number of 7s scored by shooters including two by Shri Nivetha.
The three Indians comprised the top 4 of the qualifications, with Manu (577) and Shri Nivetha (575-13x) at 2nd and 4th behind Yashaswini. The qualifications were a low scoring affair as 569-16x was good enough for 8th. Chaika (571-16x) was 6th.
Men's 10m Air Pistol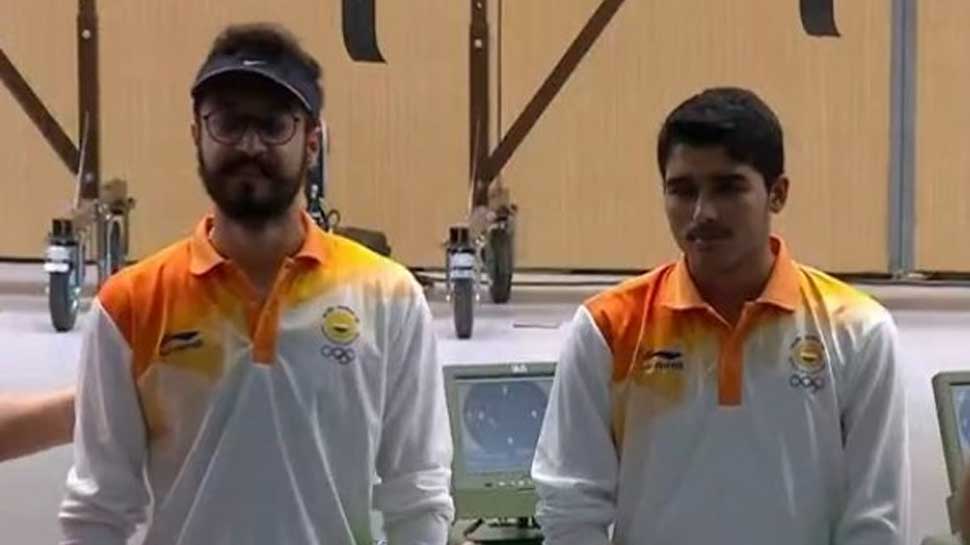 In a thrilling finish, Iranian Javad Foroughi beat favourite Saurabh Chaudhary on the last shot to clinch gold. India's Saurabh was ahead by 0.3 points before a composed Foroughi responded with a 10.5 to the 18-year old's 9.8. Abhishek Verma won bronze to make it 2-3 for the hosts. Another Indian Shahzar Rizvi finished 5th. Meanwhile an 8.4 by Rio 2016 silver winner Felipe Almeida Wu caused an end to his medal hopes.
Indians again dominated the qualifications. Saurabh's 587 would not be a surprise to those who have followed the UP-based shooter's career. Saurabh's fellow quota winner Abhishek (583-21x) was 2nd and Shahzar (580), on an international comeback, was 4th. Foroughi (583-18x) was the only other shooter with a 580+ score in a competition that saw 8th place go to 576-19x.