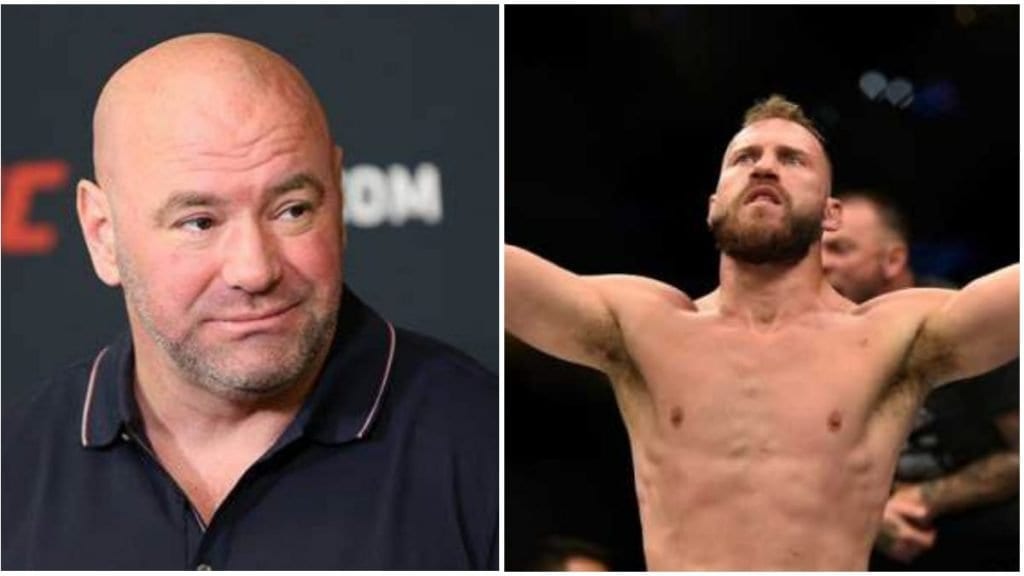 Dana White has told Donald Cerrone to prepare for "a conversation" about the UFC veteran retiring.
Without a win since May 2019, the 37-year-old could only break his losing streak with a draw against Niko Price at UFC Vegas 11.
"For him tonight, the win for him tonight, he was on his way out in the first 30 seconds of the first round," White said at the post-fight press conference at UFC APEX.
"He fought back, he's tough, he's durable. I love 'Cowboy,' and I know this is going to f*cking crush him and break his heart, but it's time to have a conversation with him."
Donald 'Cowboy' Cerrone's Retirement
Cerrone is tied at 36 with Jim Miller for the most UFC fights in promotional history, and he leads in wins with 23, in addition to a host of other records for performance. But after Saturday's setback, he remains winless since May 2019 with four losses and a draw on his resume.
Before facing off with Price, Cerrone struck a more defiant tone about his career, saying he wanted to be the one to call it off rather than getting a release from contract from his longtime promoter. He said he'd fallen back in love with the sport after a decision loss to ex-champ Anthony Pettis earlier this year and attributed his struggles to laziness after so many years in the fight game.
Cerrone said at post-fight interview, "I just need to figure out something that I'm doing wrong."
"I don't know where it is along the line, but I need to figure out what's causing me to be—let's just rewind it."
Having said all that Cerrone has been very good at getting White to go along with an aggressive schedule. But in the past three years, his setbacks have become longer and more frequent, raising questions of longevity.
Cerrone wants to decide when he quits. The question now is whether White forces the issue and sets up the choice of moving on or packing it in.
Also Read: I am proud of you: President Trump calls Covington after UFC Vegas 11 win