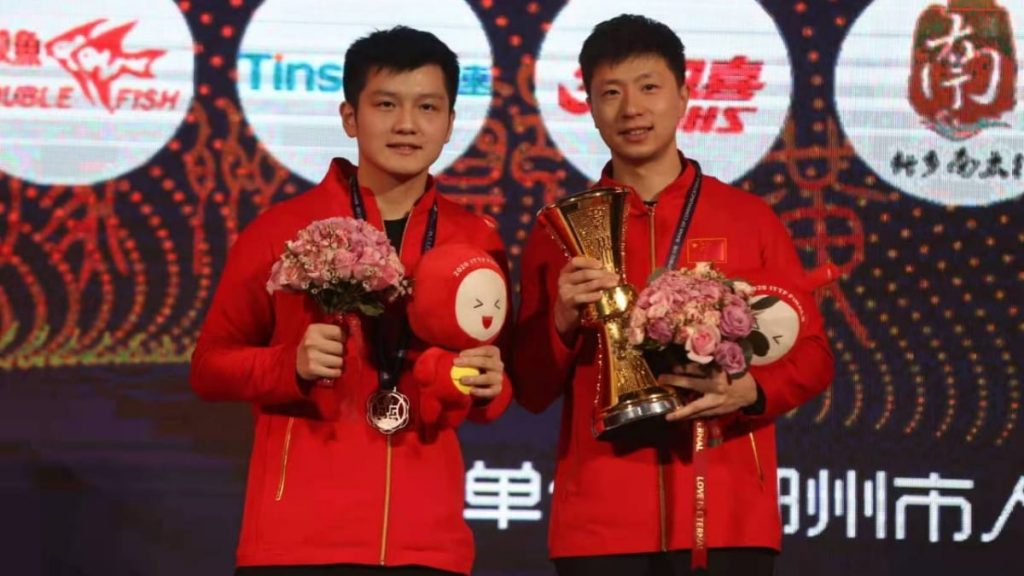 Grand Slam winner Ma Long lifted his sixth ITTF Finals men's singles title on Sunday after beating compatriot Fan Zhendong. Long extended his title-winning record as he previously won the year-end competition in 2008, 2009, 2011, 2015 and 2016.
The final clash between the Chinese paddlers Ma Long and Fan Zhendong turned out to be a third straight encounter in just over a month. The duo earlier locked horns at the National Championships and the World Cup, where Fan won both after seven-game thrillers.
This time Long improved his record this time with Fan after beating the top seed 13-11, 11-7, 12-10, 9-11, 11-8.
Also Read | Table Tennis: Sathiyan Gnanasekaran all set to turn up for Okayama Rivets in Japanese League
"The record is used to be broken, and I'm honoured and lucky that one is me," said Ma. "It is a well deserved and special championship for me."
"The process was not as the result reflected," admitted Ma. "The score was not so close as that at the World Cup, as we restrained each other quite well. I had better control over some crucial points today," Ma added.
Chen Meng wins fourth ITTF Finals titles in a row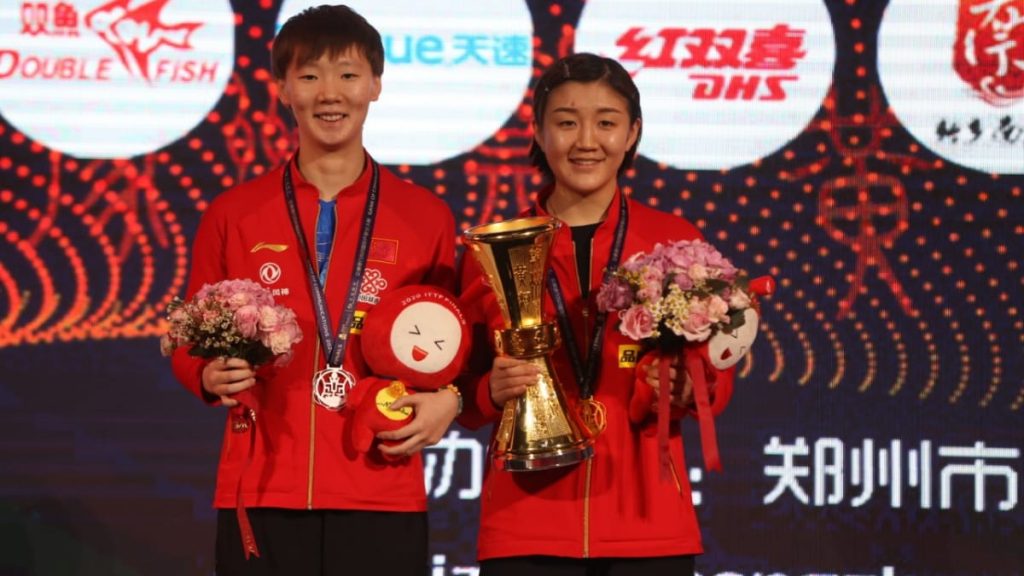 Chinese paddler Chen Meng became the first player ever to win four ITTF Finals titles in a row. The world number one beat Wang Manyu in an all-Chinese women's singles Finals on Sunday. Chen also tied the record set by Zhang Yining for the most overall Finals titles.
The top seed overcame a thrilling challenge 11-9, 11-13, 14-12, 11-8, 11-5 against the fourth-ranked and fellow player Wang Manyu.
"So far, it was a perfect result for me in these two events. Hopefully, I can do it again in upcoming matches," said Chen.
"The first three games were very important. Leading 2-1 boosted my confidence," Chen noted.
"The third game was crucial. After losing it, I could not fit into the rhythm of this match," admitted Wang.
Also Read | ITTF Women's World Cup: Top seed Chen Meng earns maiden title