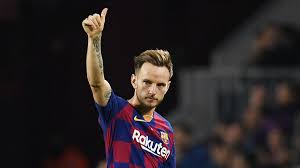 Ivan Rakitic has just completed his move to his former club Sevilla from FC Barcelona. The Croatian midfielder is glad and wants to do the best for the club. He aims to bring both La Liga and Champions League glory to the Spanish club.
He has signed a 4-year deal with Sevilla with a price tag of  €1.5 million. He came back to the club after a 6-year spell with FC Barcelona. He had earlier been part of a Europa League-winning Sevilla in 2013-14.
Rakitic now has immense experience with being part of 13 trophy victories at Barca. With a recent win of Europa League and Barcelona struggling, Sevilla president eyes this as the best opportunity to win the La Liga title. "With all due respect, the sixth [Europa League title] is already ours and we want it like no one else", quoted Rakitic after his signing.
Focussing on the future, he told that "But we want to take the next step, both in La Liga and in the Champions League. We all know what that means, but we don't want to put more pressure on each other either".  
Happily acknowledging every achievement, Rakitic quoted "I'm in a team that's a champion, and luckily I know what that means. I was able to be the first foreign captain since [Diego] Maradona and this season I want to pass on to my team-mates and my family, which is what they are, that this is still the case".
The Croatian international was all praise when he said that "There is great potential, they work impressively, with a great coach and coaching staff. From me,you can expect maximum".
Rakitic is all love for Sevilla
From his initial days, Rakitic has always had that soft corner for Sevilla. He is connected to the city through his wife. He rarely missed to appreciate Sevilla FC even in his tenure for Barcelona.
The recent of all was his pool celebration after Sevilla's Europa League win. "When I threw myself into the pool I was only celebrating, like another Sevilla player, the title", quoted Ivan Rakitic.
Claiming himself to be a great Sevilla fan, Rakitic said after his celebration "We like that the fans feel as close as possible to us and I felt like one more fan. They were very exciting games and it was a great joy. The dip in the pool was good for me because I had sweated a lot!".
Rakitic is extremely happy after the transfer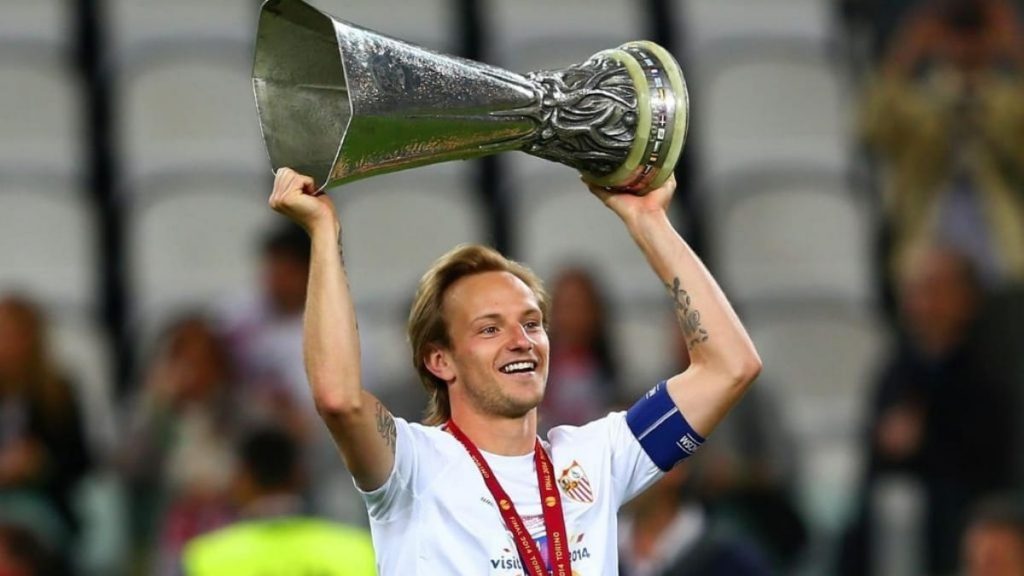 The interview eventually came to a close with Rakitic giving respect to his friend and former Sevilla man Jose Antonio Reyes.
"We all know what Jose means to us and to those who like football. He had a special talent. I know he's watching me and supporting me and that he's happy for me", said Rakitic.
As Ivan Rakitic gears up for a new career at Sevilla, he will look to get to the top of La Liga and also Europe and prove his worth.
Also Read: Werner explains Lampard's high hopes for Chelsea this season