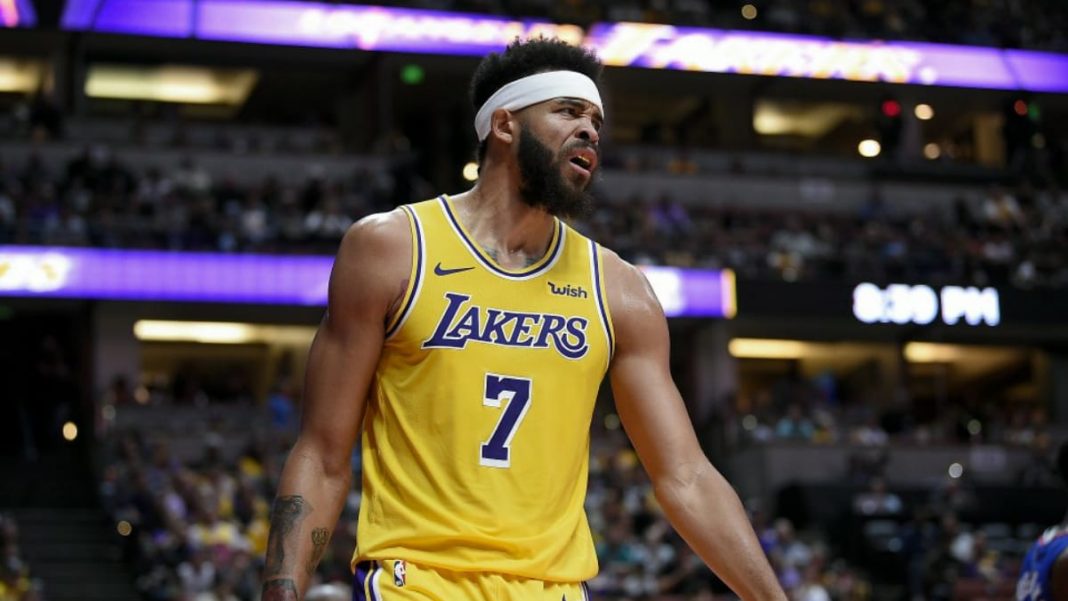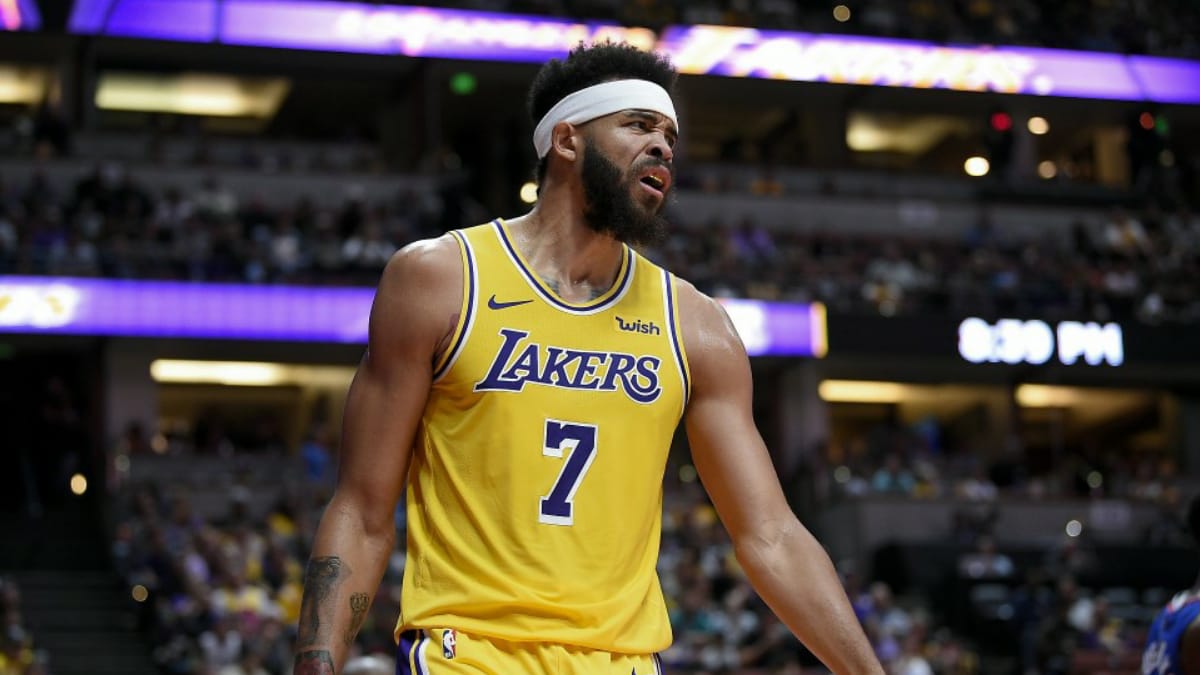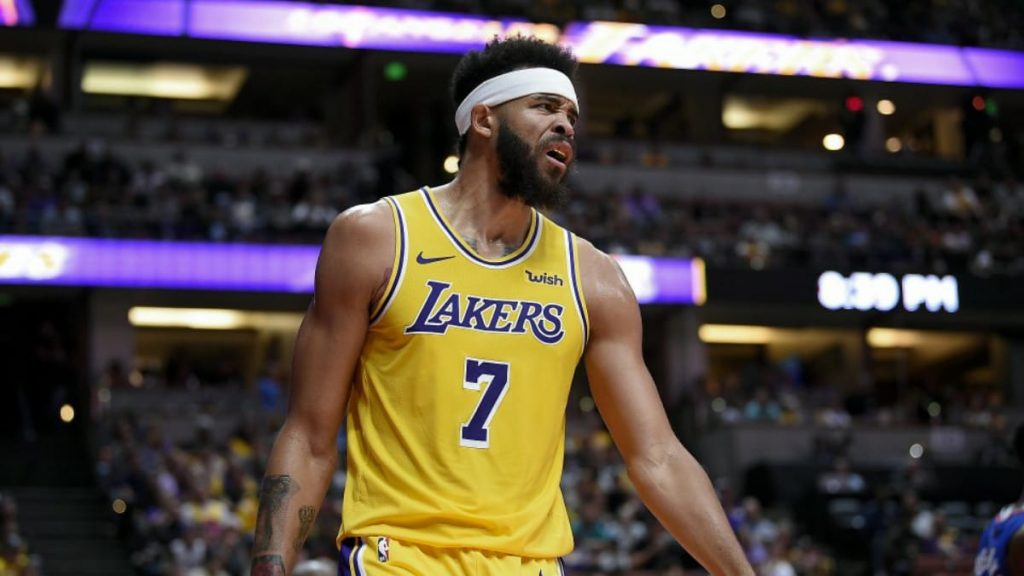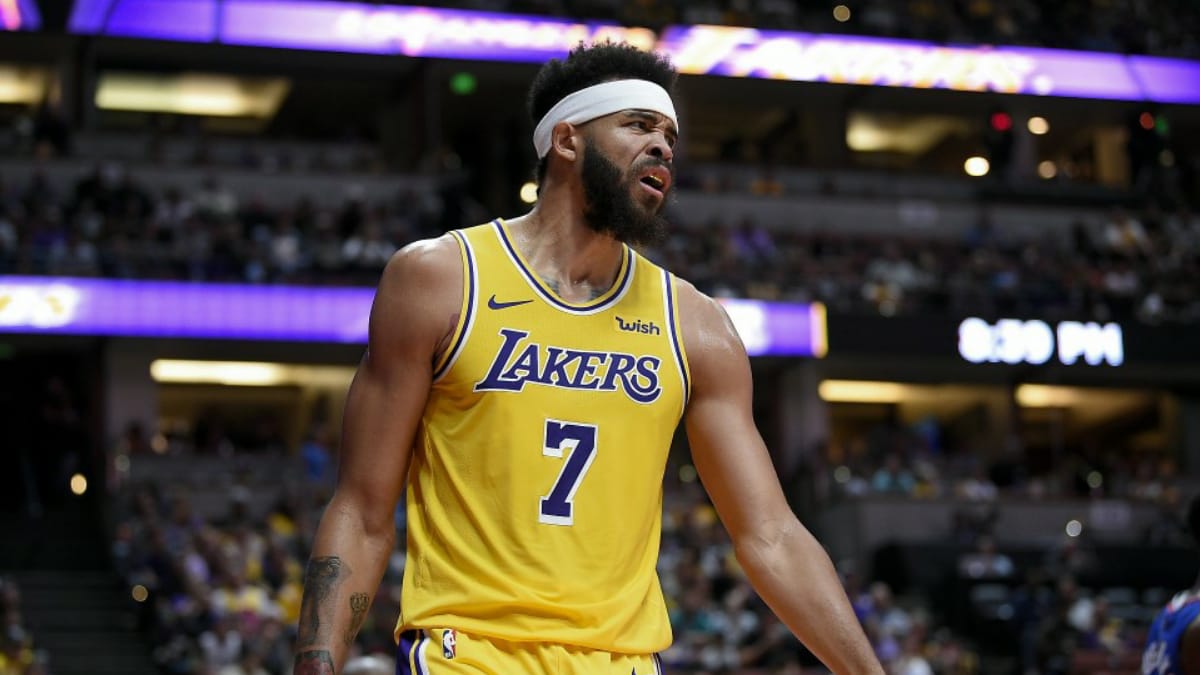 Los Angeles Lakers have traded a 2026 second-round pick and JaVale McGee to the Cleveland Cavaliers to acquire Jordan Bell and Alfonzo McKinnie. As the short yet impressive journey of McGee comes to an end with the Lakers, McGee was one of the primary supporting players who helped Lakers clinch their 17th NBA Championship. When he joined the franchise, it was Lebron James' first season as well, with Lonzo Ball and Brandon Ingram on the side.  
McGee took no time adjust with the Lakers. He averaged 12 points and 7.5 assists making the 2018-19 season his career best. He gave a decent contribution in the Lakers' championship run, starting each of the 68 regular-season games as a center.
"We set one goal and accomplished it" McGee pens emotional message to LA Lakers fans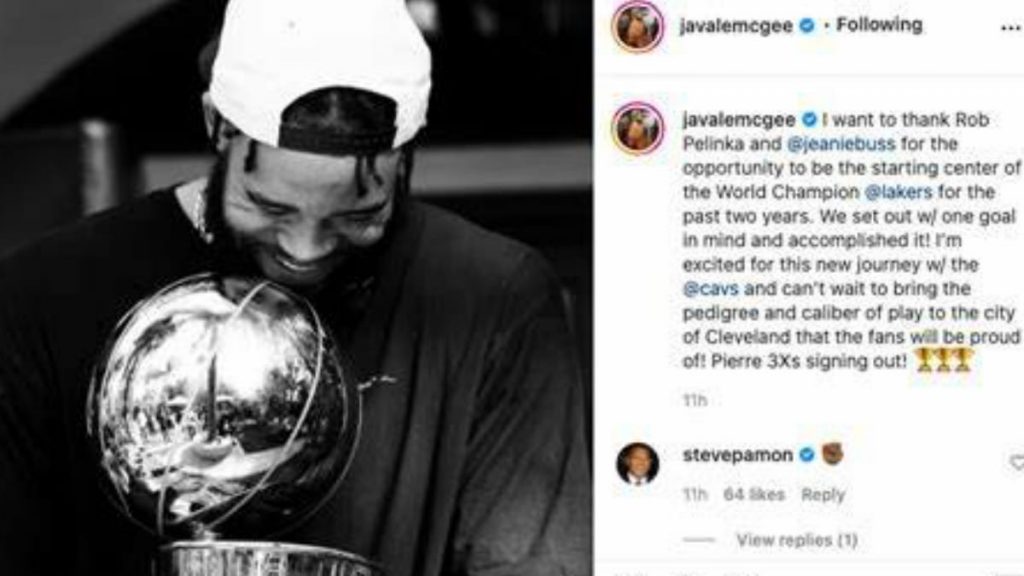 JaVale McGee felt like it was his responsibility to pen down his gratitude towards the organization. He wrote on his Instagram, "I want to thank Rob Pelinka and @jeaniebuss for the opportunity to be the starting center of the World Champion @lakers for the past two years. We set out w/ one goal in mind and accomplished it!"
His height and wingspan can be another addition to the Cavaliers who have just lost Tristan Thompson to Boston Celtics. Moreover, as part of a different strategy, the Cavs can use him as an asset to later attract newer talent.
JaVale McGee can secure a bigger role in the Cavs. If he gets back to his 2018-19 performance, it'll be great for the organization hungry for a better run.
But will his run with the Cavaliers be as impressive as the one with the Lakers, will only be unravelled once the season starts on December 22. Let us know about your views on JaVale McGee signing for Cleveland Cavaliers? 
Also Read: Klay and Durant are not built like Lebron: LaVar Ball