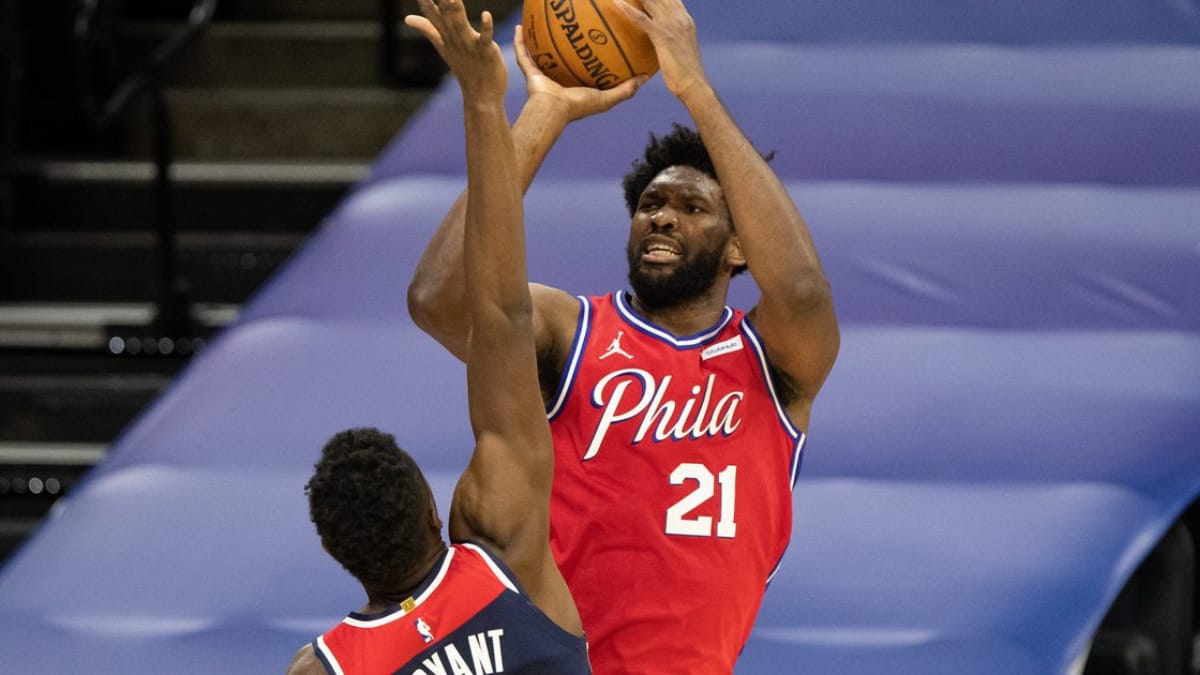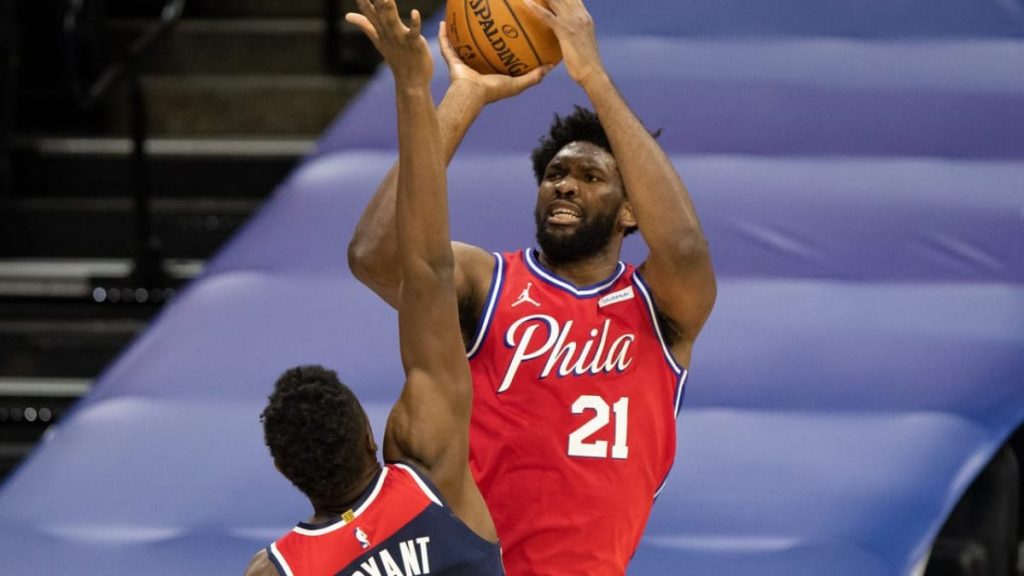 Joel Embiid seems to be in the most prominent of MVP forms in the 2020-21 season. Although LeBron James, Stephen Curry, Luka Doncic etc. might be scoring more than Embiid. But the latter is making his team, Philadelphia 76ers move up the ladder, having to lead from the front. Embiid scored a double-double with 38 points and 11 rebounds for the 76ers to register another win over Celtics. On the other side, Jaylen Brown scored 42 points for his Boston Celtics. 
The other positive for the 76ers fans was Seth Curry's return after a positive Covid-19 test, he returned back to the starting line-up and scored 15 points. Tobais Harris is asserting himself well within the 76ers starting line-up as he scored 23 points. Brown missed with a double-double having 9 rebounds against his name. Marcus Smart too was useful on the scoring end for the Celtics, putting up 20 points.
Joel Embiid leads Philadelphia 76ers past Boston Celtics
Embiid followed a 42-point outing in a win over Boston previously with another fantastic effort. Embiid, who said he had a sore back following a hard fall on his tailbone, made 14 of 15 from the free-throw line — a familiar home after some mild criticism from Smart.
Smart said Embiid "flails and gets the calls" after the All-Star center went to the line 21 times in his 42-point game. The Celtics shot just 20 free throws in that loss and none in the fourth quarter.
Embiid laughed off the criticism and said Smart was just as theatrical when it came to trying to draw a foul.
"Great actors know great actors," 76ers coach Doc Rivers quipped before the game.
Talking about this game, Embiid scored 11 points in the third — on the strength of 6 of 6 from the line and the Sixers outscored the Celtics 42-28 and grabbed the lead. The 42 points were the most in the Sixers scored in the third in almost two years.
"He realizes he's got guys that can help him be great," 76ers guard Ben Simmons said of Embiid. "He's talking a lot more. His leadership his grown."
"I caught them falling asleep a few times and tried to make plays for my teammates," Simmons added as per ESPN. 
Also Read: Luka Doncic's almost triple-double ticks Mavericks late over Spurs