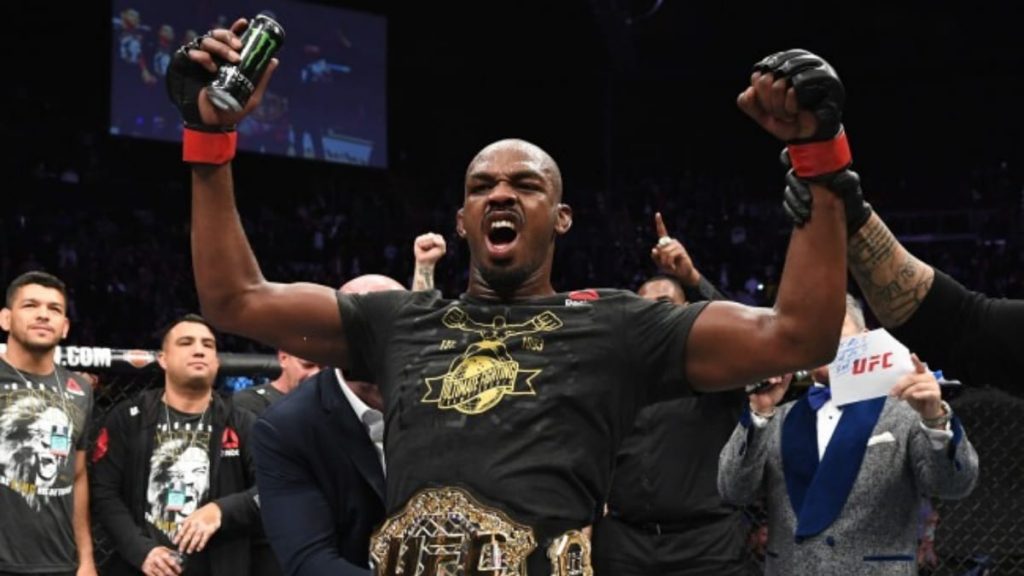 Khabib "The Eagle" Nurmagomedov has retired, and his match against Justin Gaethje at UFC 254, which saw the Russian beat Gaethje with ease in the second round via triangle choke; is definitely his last fight. Khabib said in the post match interview that he cannot continue without his late father and also that he has promised his mother that the Justin fight will be the last fight of his career.
The GOAT debate started popping up in the immediate aftermath of Khabib's retirement, with the majority of the MMA community vouching for Khabib as the GOAT. But, there was one man who wasn't one bit happy with that. It was none other than UFC Heavweight Jon "Bones" Jones. Ever since the claim that 'Khabib is the GOAT' came up, Jon has been posting a truckload of tweets to prove that he "clearly" is the GOAT. And, today is just another day of 'another' Jon Jones tweet.
"Conor McGregor catapulted my man to becoming the best ever" – Jon Jones on Khabib
Jon Jones took to twitter to post claiming that, Khabib became the champion via a unanimous decision over an undeserving opponent in Al Iaquinta, adding that Conor McGregor was his only notable and opponent and the win over him made Khabib famous. Jones was quoted as saying, "Unanimous decision over last minute replacement Al Iaquinta to become champion. Conor McGregor is the only opponent he's ever had that the general public actually knew. Catapulted my man to becoming the best ever, this is hilarious."
Although defeating Conor garnered Khabib a lot of fans, Khabib has defeated all of his opponents, including Conor McGregor with ease. Therefore, do you agree with Jones's claim that he is the GOAT? Or do you think that Jon Jones is no match to the "Eagle"?
Also Read: After Robbie Lawler pulls out, Mike Perry wants Khamzat Chimaev at middleweight