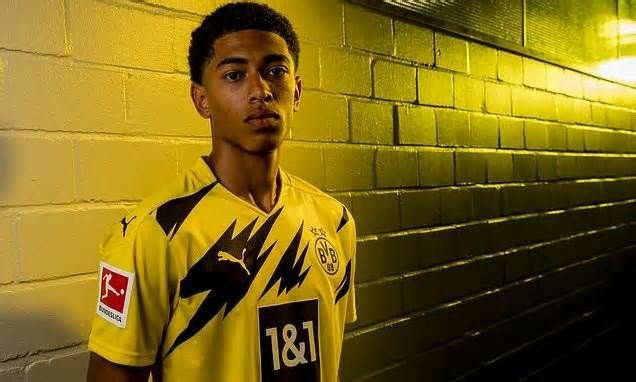 Jude Bellingham becomes the youngest goalscorer for Borussia Dortmund. As his side routed MSV Duisburg in the DFB Pokal first round, Bellingham found his place in the history books.
Borussia Dortmund steamrolled past Duisburg with a 5-0 win with Sancho on the scoresheet. Thorgan Hazard too scored. Jadon Sancho opened the scoring in the 14th minute from the penalty spot. This was Sancho's 100th appearance for the club.
Bellingham creates history
Bellingham scored after just 30 minutes on the pitch. A nice measured pass from Thorgan Hazard and he calmly applied the finishing touches.
Nuri Sahin held the previous record at 17 years 82 days. But now the English starkid has scored at 17 years 77 days! It would seem Jude Bellingham has a knack for breaking the records! He also became Birmingham's youngest goalscorer ever last season. Another extraordinary feat now.
Bellingham who impressed a lot in the English Championship last season was finally snatched by Dortmund. The player is known for his great technical abilities and passing range. A typical box to box midfielder he is capable of finding space in tight areas and create gaps along the line. His passing too is top notch and caught the eye of many including Chelsea and Manchester United.
Dortmund coach Favre on Bellingham
Dortmund coach Favre is equally impressed with Bellingham. He says that Jude has merged well with the squad and is showing confidence.
Jude has integrated very well. He is bursting with confidence," he said a few weeks ago. "He brings us so much aggressiveness and physicality in the midfield, which is very, very good for us. Jude has really attracted attention, despite only being 17 years of age."
Also Read- Lautaro Martinez is staying!