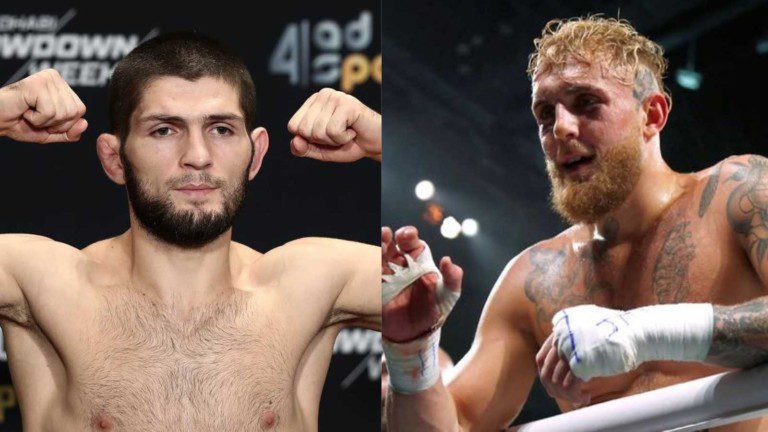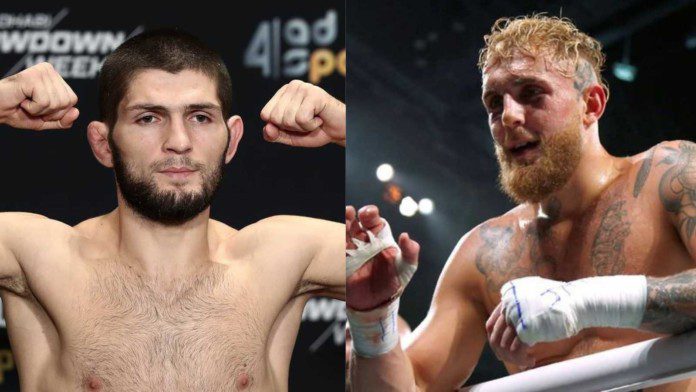 Khabib Nurmagomedov cannot be anymore happening as a promoter. Despite being one of the greatest fighters of all time, the former UFC Ligthweight champion is right amongst one of the greatest pioneers the sport of MMA could've been grateful for. Despite always being a cornermen for his teammates, Khabib went on to become a coach in trace of his father late great Abdulmanap Nurmagomedov's footsteps.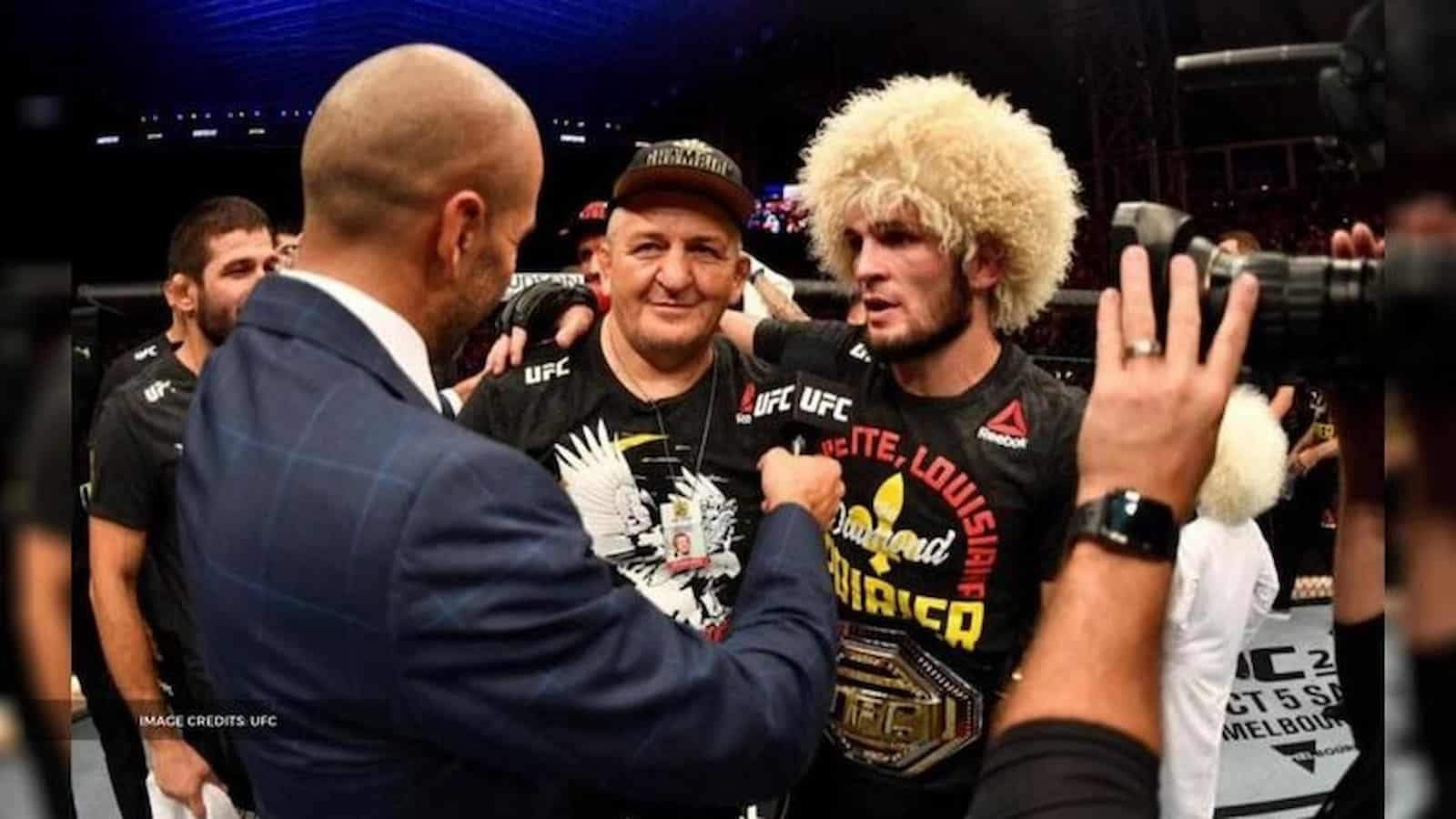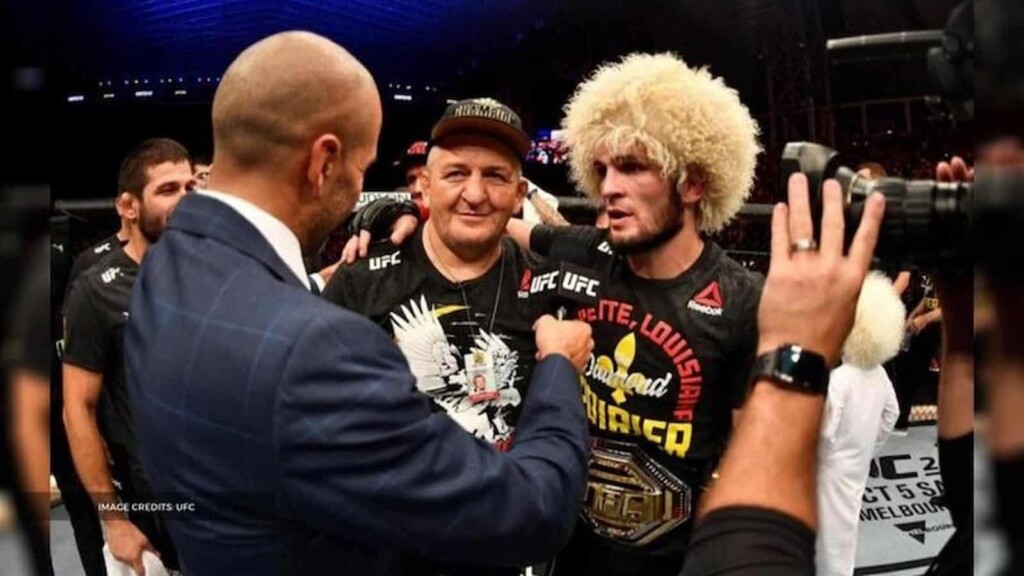 But other than that, Khabib knew he can have a much greater impact with his name and could do more for more fighters outside of his team. It was in November of 2020, when Khabib brought the Eagle FC. So far, Khabib has signed a number of famous ex-UFC fighters to fight for the promotion, like Rashad Evans, Kevin Lee and Diego Sanchez. Khabib has also stepped up his game by offering youtuber-cum-boxer Jake Paul an opportunity to make his MMA Debut in Eagle FC.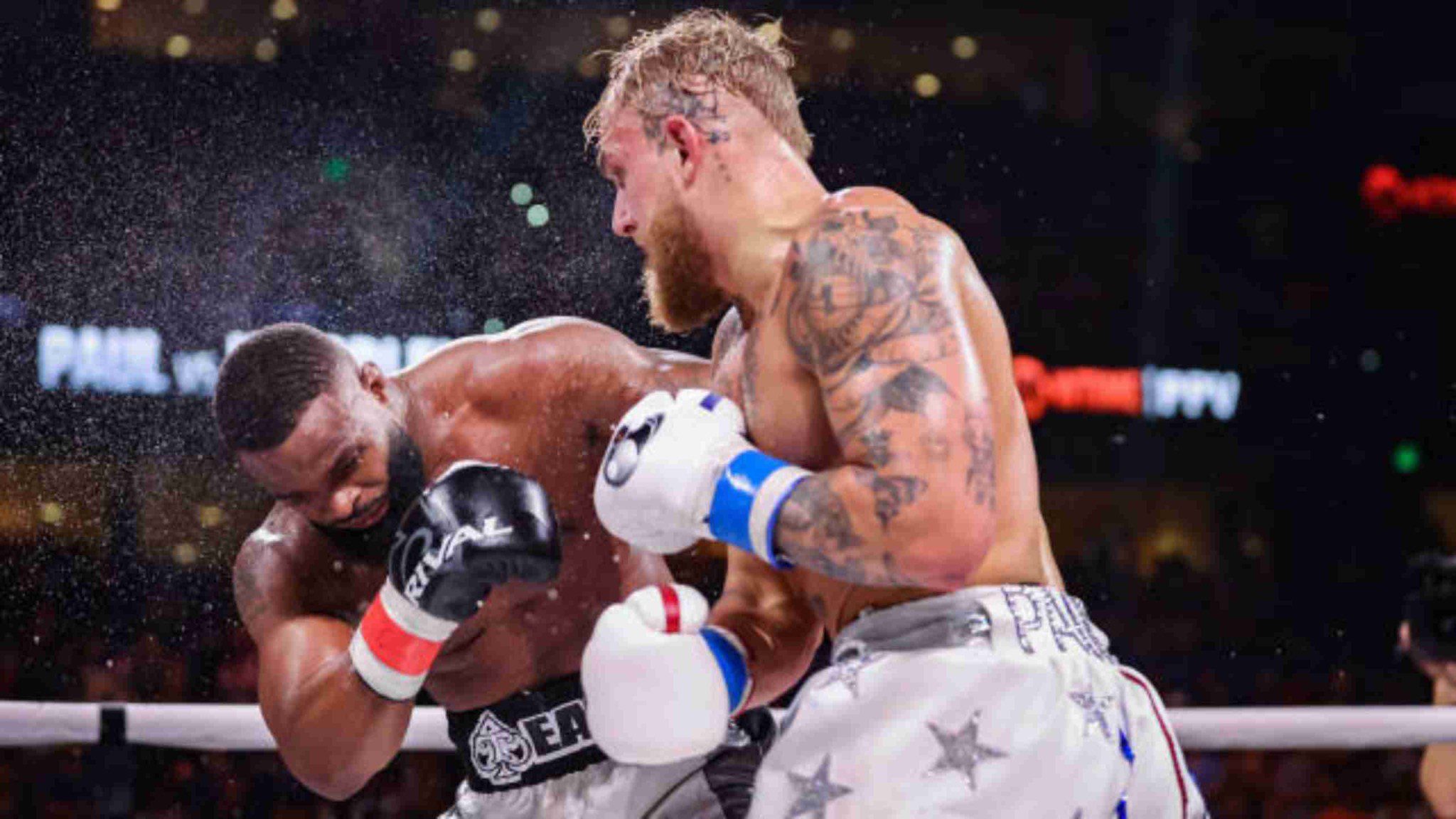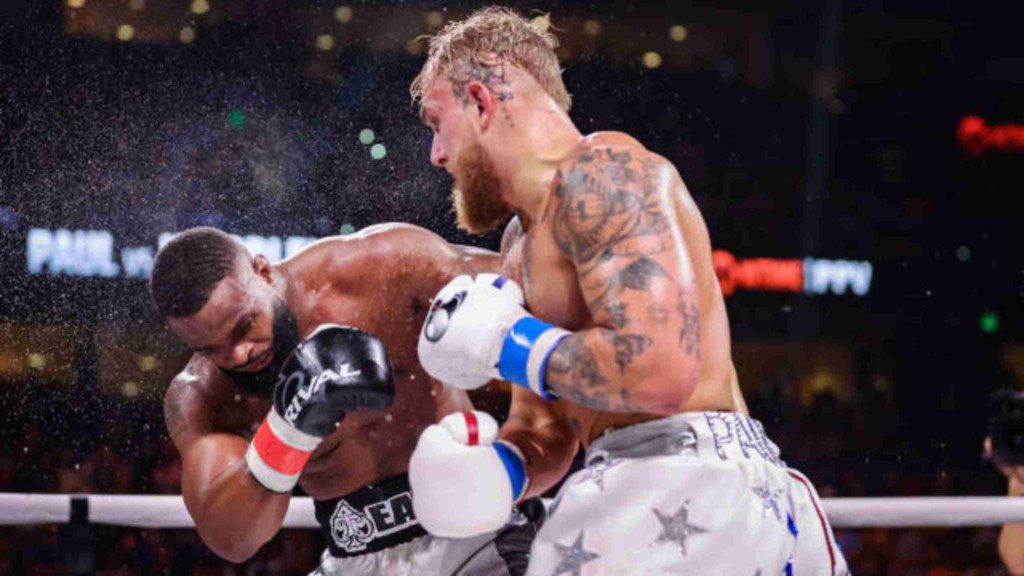 However, Paul, who has knockout wins in boxing over former MMA world champions Ben Askren and Tyron Woodley, says fighting Khabib himself is something that would excite him to risk his life competitively in MMA and also, get signed with Eagle FC. Paul believes that he can outstrike Khabib Nurmagomedov, but what does Khabib thinks of it.
Khabib Nurmagomedov believes Jake Paul can be finished within a couple of minutes in MMA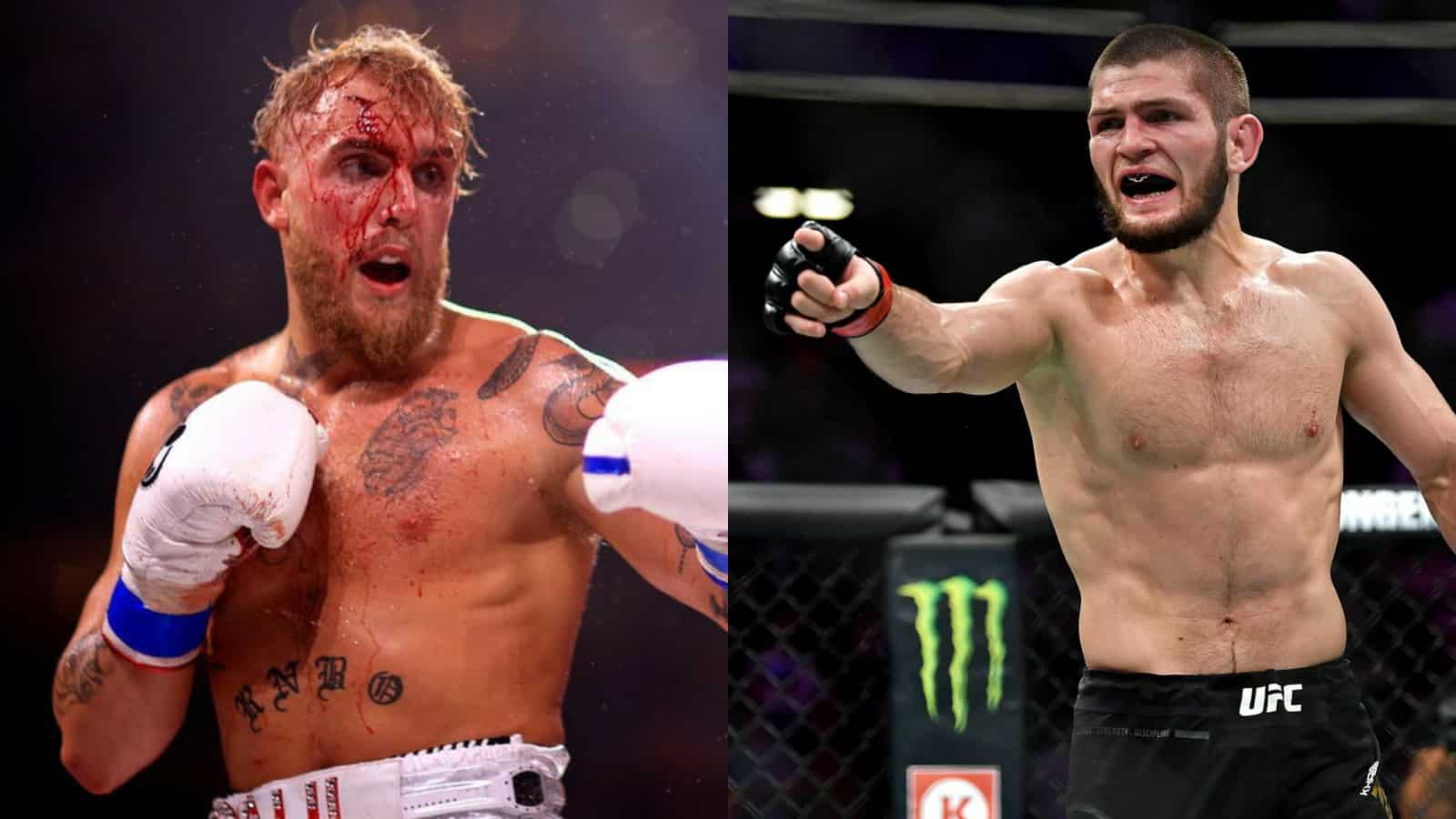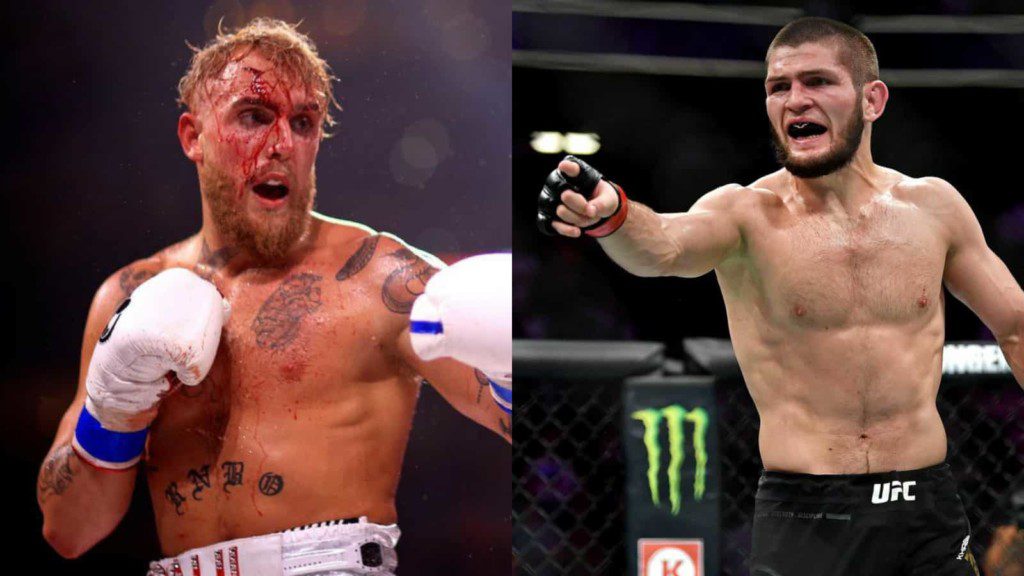 Khabib gave an interview to famous businessmen and Youtubers The Nelk Boys on their podcast FULL SEND PODCAST to talk about everything associated with MMA, especially in regards to his rival Conor McGregor and his promotion Eagle FC. He also talked about his offer to Jake Paul to join his promotion and his response to Paul challenging him for an MMA fight.
"Come on," says Khabib "I don't think so. Like in MMA, like couple of minutes." Couple of minutes is the amount of time Khabib believes he will take to finish Paul inside the Octagon. "What do you think? He can fight with me?… He late a little bit, because I am finished," Khabib concludes.
What do you make of Khabib's remarks on Paul challenging him? Do you think Paul stands any chances against Khabib? Do you think Paul can still beat Khabib if the former somehow neutralises the latter's wrestling? It's safe to say the undefeated mixed-martial artist would've left no stoned unturned and unlike Paul's former opponents, Khabib would've trained as hard for this fight as he did for his opponents back when he was the champion.
Also Read: Conor McGregor celebrates receiving the key to the city of Miami from the mayor with Black Forge Inn's stouts and popsicles