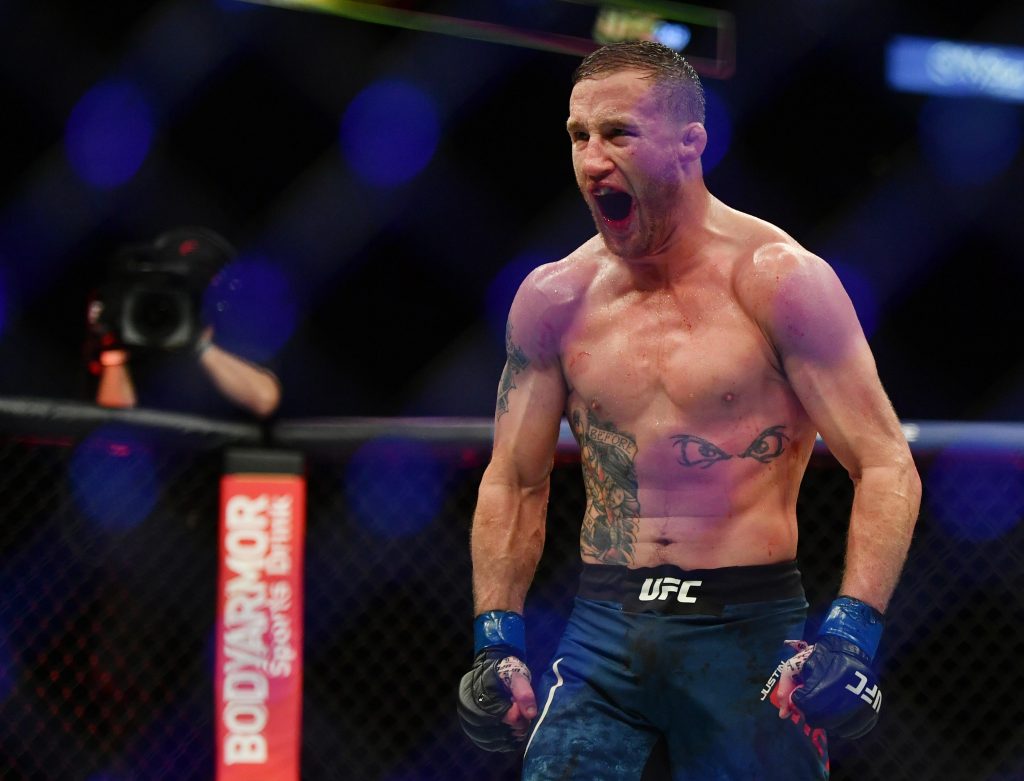 Justin Gaethje came up short against Khabib Nurmagomedov in their lightweight clash at UFC 254. He was supposed to be Khabib's greatest challenge yet. But"The eagle" made him submit with an arm triangle just like he's done with countless others. However, what followed next was what took everyone by surprise, with Khabib announcing his retirement from UFC and subsequently relinquishing the title.
Although he lost the fight, Gaethje seems confident about his future regarding the title picture. He is looking forward to a quick return and eyes a fight for the vacant belt against Conor McGregor.
McGregor may fight for vacant title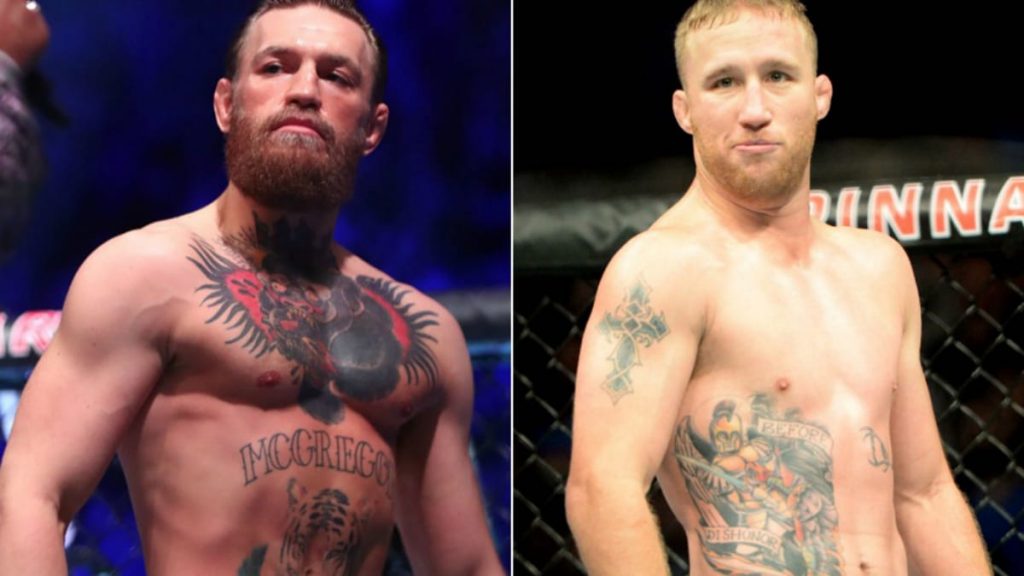 McGregor is reportedly set to fight Dustin Poirier in a rematch next year, although it's yet to be made official. Poirier had previously defeated Gaethje back in April 2018, handing him one of his only two losses so far. News is that Mcgregor vs Poirier's winner could get a shot at the lightweight title.
"With Khabib retiring, I'm No. 1," Gaethje told UFC broadcaster Megan Olivi moments after his defeat. "Poirier and McGregor are going to fight. They haven't made it official, so if McGregor wants to bounce out and get the belt, I'm right here," he further added.
It is evident that Gaethje's being pretty optimistic, considering he just lost to Khabib. But much of that optimism stems from the fact that there were also small victories to take home for Gaethje though the official win went to Nurmagomedov. He went on to say, "I had him in trouble. I wasn't many kicks away from him. He's going to be limping for at least three weeks. It's nothing to be proud of, because I lost. But I felt alive and I felt great."
Nurmagomedov's retirement leaves a big hole in the lightweight division. And Gaethje may very well be the best candidate right now to take advantage of the situation, but only time will tell. Meanwhile, a certain "notorious one" will look to put away his foe and march forward towards Gaethje.
Also Read: "End of a perfect career" Georges St-Pierre heaps praise on Khabib Nurmagomedov