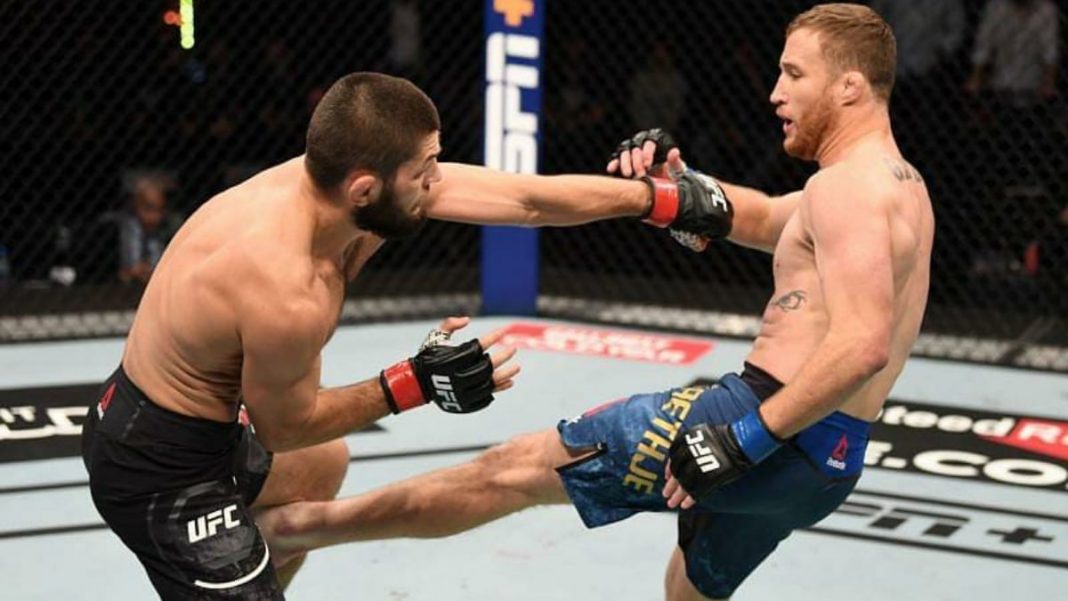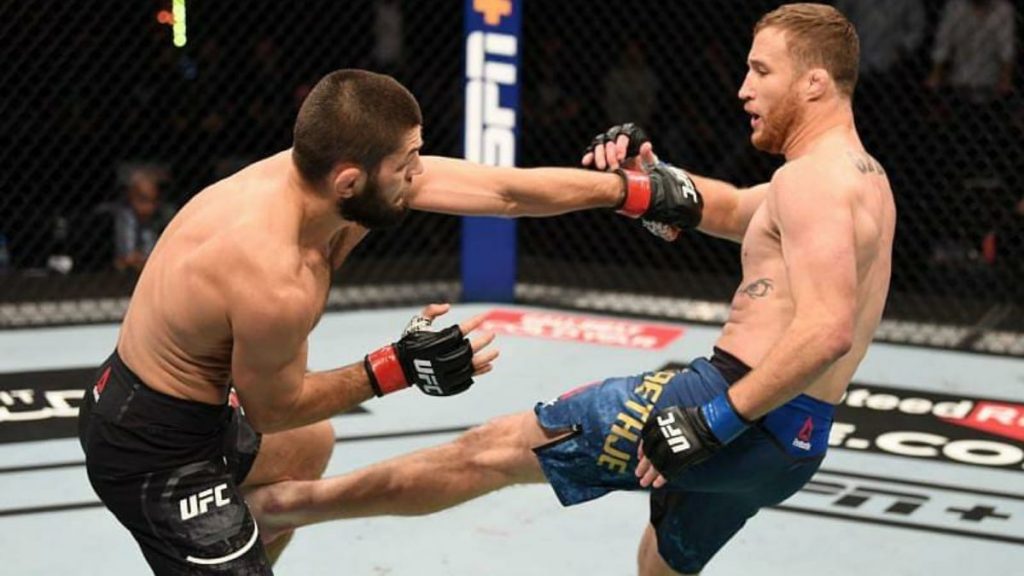 The biggest UFC pay per view of the year UFC 254 has given us a lot of things to digest lately. Starting with first thing first, the undisputed UFC Champion Khabib Nurmagomedov fainted Justin Gaethje in the second round of the fight with a triangle choke. But after that he did something that was totally unbelievable 'The Eagle' announced his retirement from UFC.
Justin Gaethje has shown the heart of a warrior in facing the UFC Lightweight champion Khabib and it is going to be a moment for him to remember for the rest of the life that he was the last fighter Khabib fought. 'The Highlight' had some good and memorable moments in the fight, after their fight ended UFC released the official scorecard for the fight.
In which two out of three judges scored Justin Gaethje winning the first round. Judges Ben Cartlidge and Sal D'Amato has scored the first round of the match 10-9 in favor of the challenger while judge Derek Cleary scored the round 10-9 in favor of the champ Khabib.
But none of it mattered as Khabib forced Gaethje to tap out in the second round but it was for Khabib it is a very rare moment to see him losing any round at the Octagon.
What's the future of Lightweight Championship?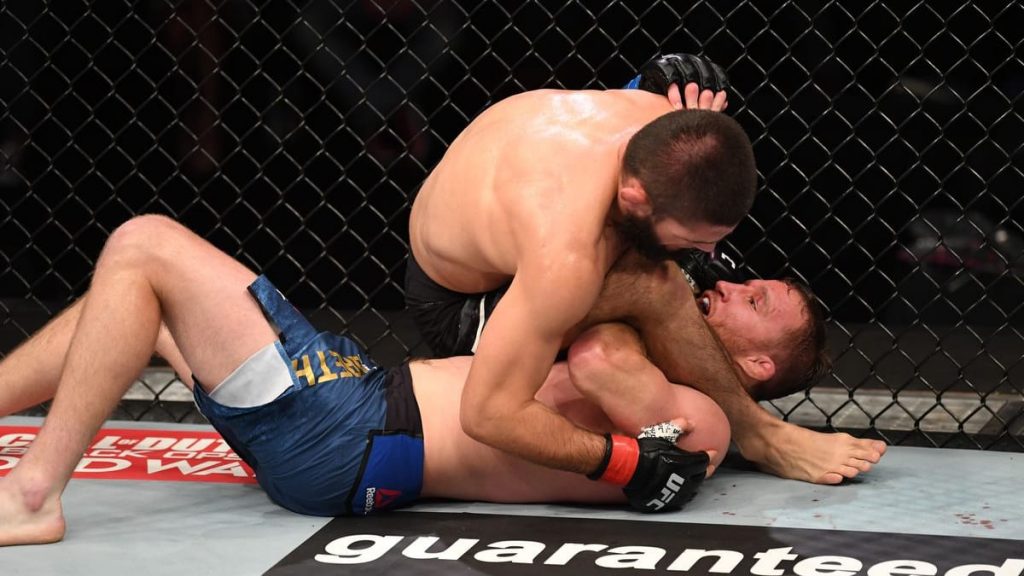 After Khabib vacating the UFC Lightweight Championship and announcing his retirement, there are many contenders in line for the championship. The former champ Conor McGregor is making his comeback against Dustin Poirier in January and he is defiantly going to eye for the UFC Championship.
The number one contender Justin Gaethje and number three ranked contender Tony Ferguson is also going to eye for the UFC Lightweight Championship. Let's see who gets his hands on the gold.  
Also Read: 'Khabib Nurmagomedov is the baddest motherf****r on the planet' says Dana White