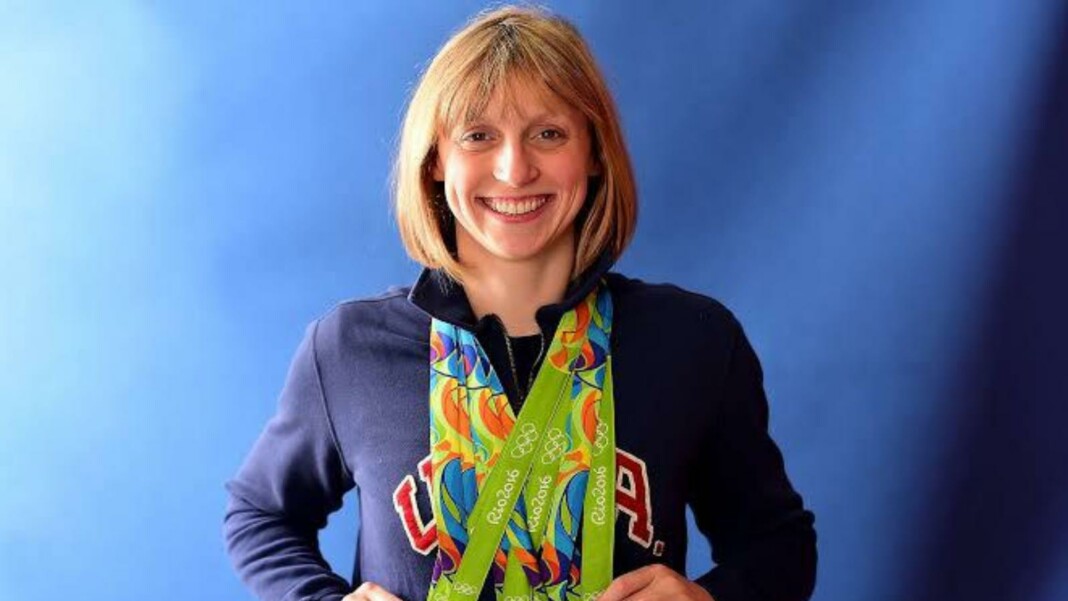 | | |
| --- | --- |
| Name | Katie Ledecky |
| Age | 24 |
| Occupation | Swimming |
| Salary | $100,000 per year |
| Other sources of wealth | Endorsements |
| Net Worth | $4 million |
| Residence | Washington D.C., USA |
| Endorsements | Adidas, Swimming company TYR |
| Marital Status | Not Married, Single |
| Last Updated | July 2021 |
Katie Ledecky is widely considered one of the current best female swimmers in the world. She has won an impressive 5 Olympic gold medals and 15 World Championship gold medals, the most for a female swimmer in the world. Katie currently holds 3 world records; the 400m, 800m and 1500m freestyle events.
Ledecky made her first Olympic appearance at the age of just 15, qualifying for the London Olympics, where she took an impressive gold in the 800m freestyle. At the Rio Olympics she asserted her dominance, leaving the Games as the most decorated athlete with four gold medals and one silver medal, along with 2 world records. Ledecky will be going to the Olympics for a third time, as she makes her way to the Tokyo Olympics, in hopes of defending all her titles as well as bettering her record of medals.
Let us take a look at Katie Ledecky's net worth, career achievements, parents, coaches and more.
Katie Ledecky Net Worth 2021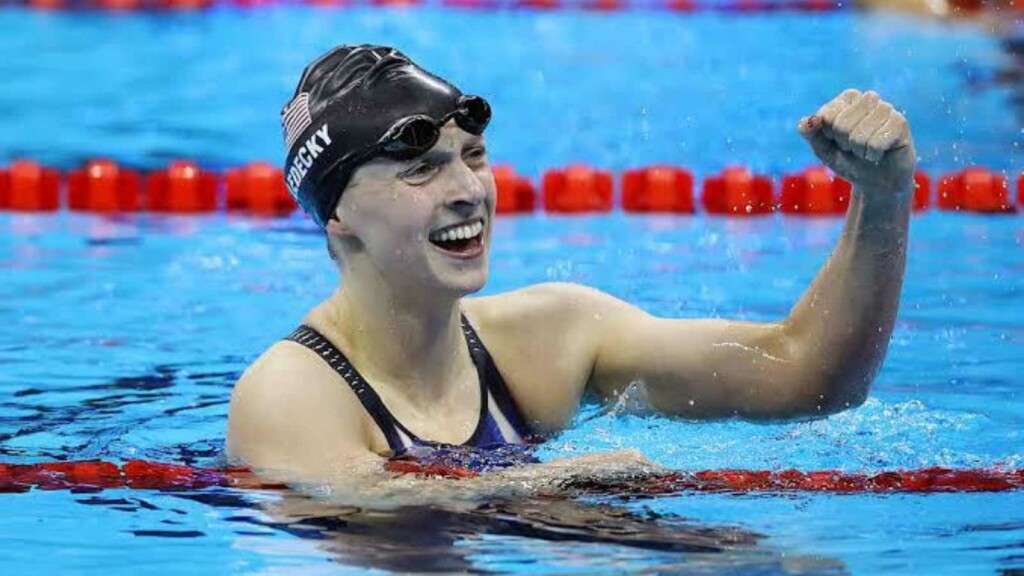 Katie Ledecky's current net worth is an impressive $4 million. She earns around $100,000 per year from her swimming career, and earns money from other brand endorsements and partnerships as well.
Along with that the Government of USA awards prize money for each medal. Katie had won 5 gold medals, and received $25,000 prize money per medal, making it a total of $125,000. She also received $15,000 for the silver medal she won at the Olympics. The total prize money she received for Olympic medals is $140,000, making her one of the most well-paid swimmers of 2021.
Katie Ledecky Endorsements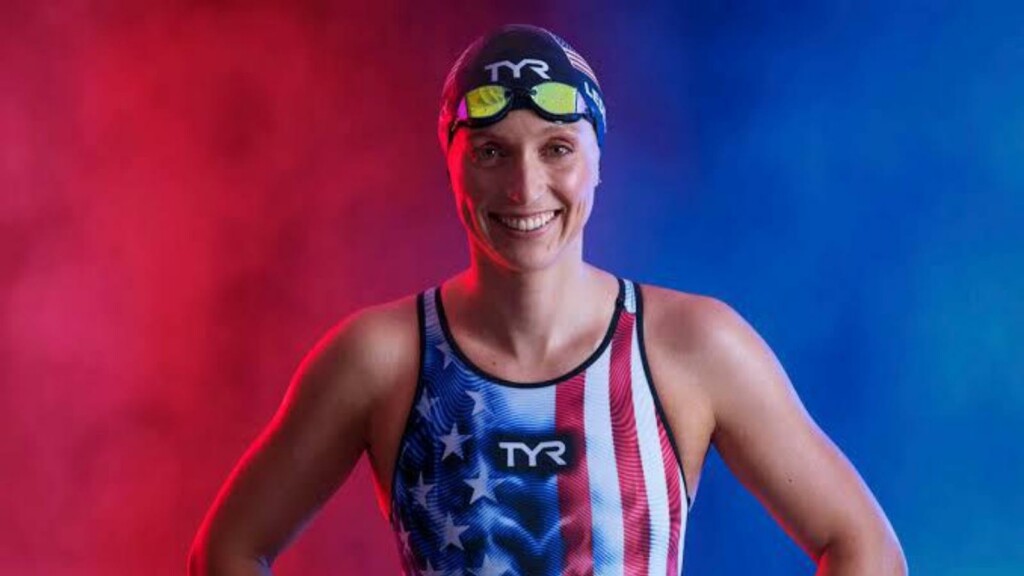 Ledecky is sponsored by big brands such as Adidas as well as swimwear company TYR. Ledecky is a strong believer of endorsing only those brands she is satisfied about. Ledecky was chosen as one of the sponsors of the US Navy Aircraft carrier, USS Enterprise alongside gymnast Simone Biles.
She signed a $7 million deal with TYR, but turned down a $5 million dollar endorsement because she wanted to attend Stanford University and compete for their swim team. The deal with TYR ensures that she will earn $7 million for the next 6 years at least.
Take a look at Katie Ledecky's training and coach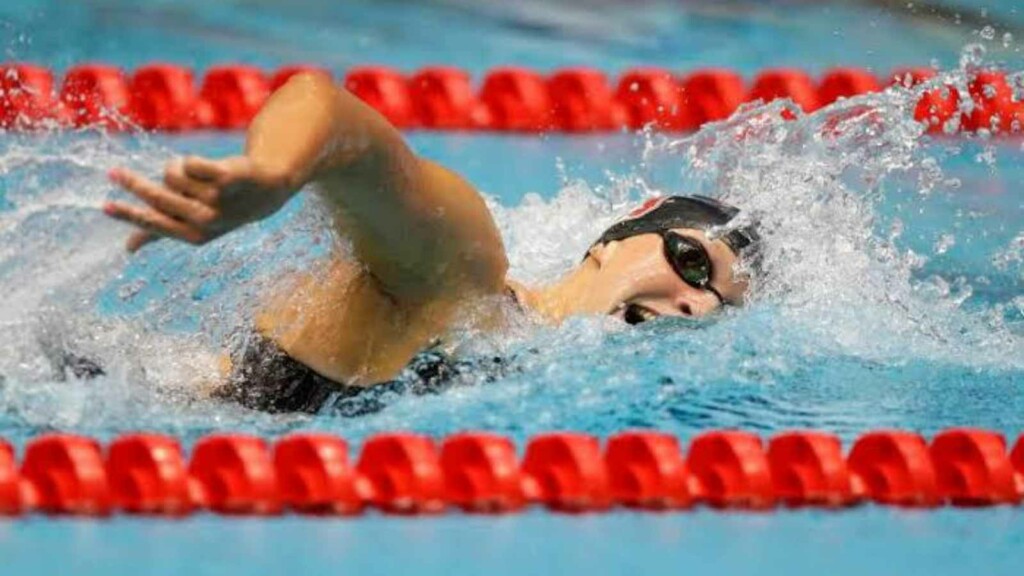 Katie Ledecky goes to the pool around 10 times in a week, and does strength training at the gym 3 times a week. Sundays are strictly off for her. She goes to the pool twice on Monday, Tueday, Thursday and Friday, and goes only once on Wednesday and Saturday.
Ledecky has been coached by Yuri Suguiyama, Bruce Gemmell and Greg Meehan.
Katie Ledecky' Education and Swimming Clubs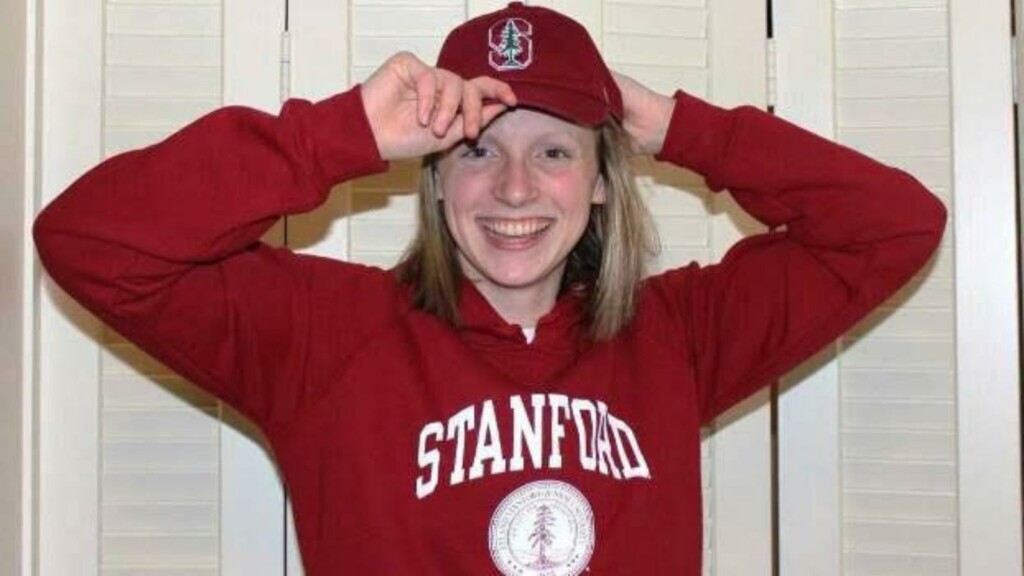 Katie graduated from the Stone Ridge School of the Sacred Heart in 2015. At the end of her high school career, Katie held every school record in swimming except for the 100m breaststroke.
In 2012, she trained with the Nation's Capital Swim Club under Yuri Suguiyama. She stayed there through the Rio Olympics, and trained under coach Bruce Gemmell. She accepted an athletic scholarship to the prestigious Stanford University, where she swam for the Stanford Cardinal Women's Swimming Team.
She graduated from Stanford in 2021 with a Bachelors Degree in Psychology.
Know all about Katie Ledecky's Family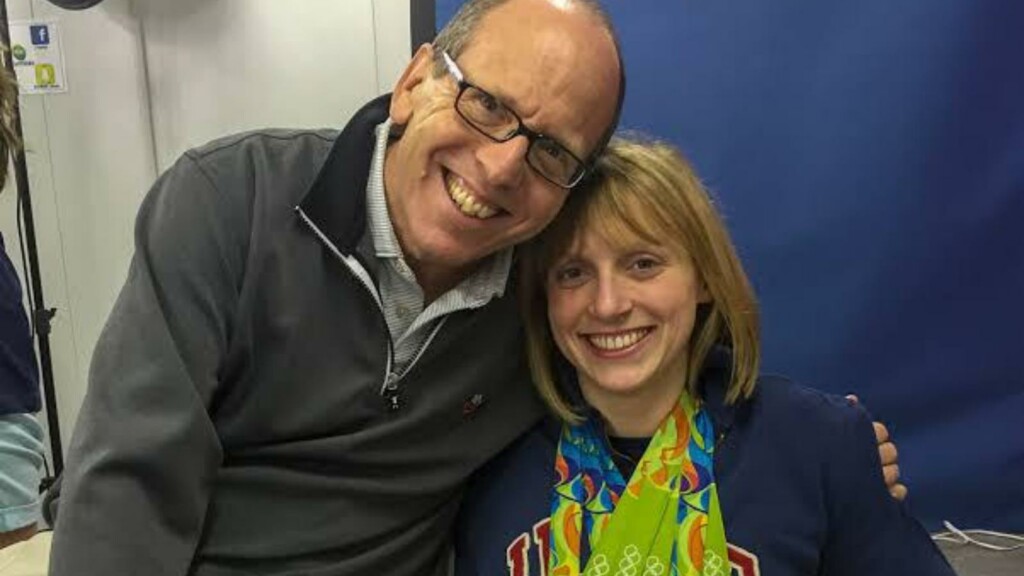 Katie Ledecky was born on 17th March 1997. Her parents are David Ledecky and Mary Genevieve Ledecky. David is an attorney who attained an education Harvard and Yale while her mother is a former associate administrator at Georgetown Hospital. Her mother was also a swimmer and represented the University of New Mexico.
Ledecky has one brother Michael, who inspired the start of her swimming career. Ledecky is of Irish descent and is Catholic.
All of Katie Ledecky's Achievements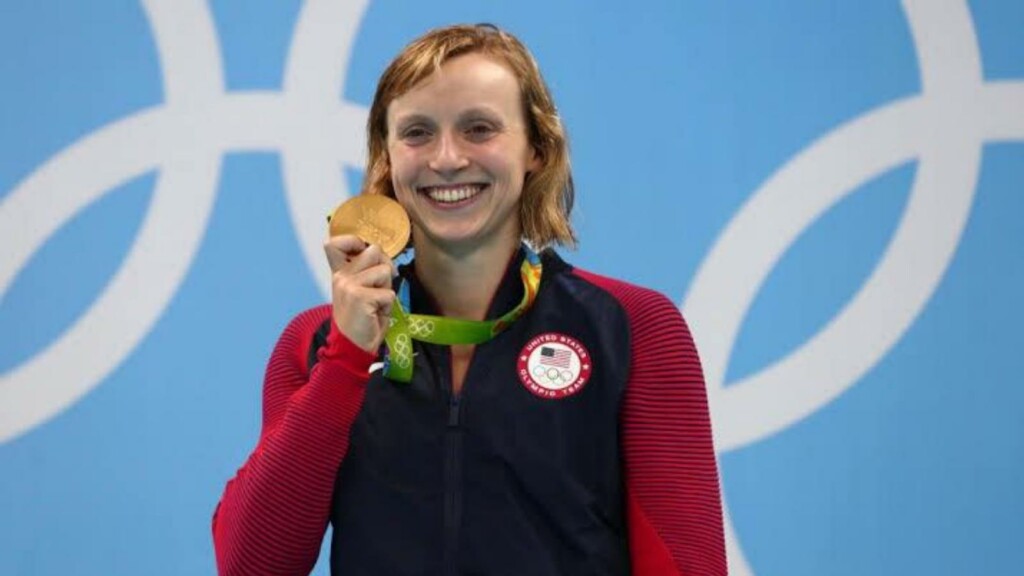 Katie has a total of 34 International medals and 6 Olympic medals. Here is a list of Katie Ledecky's Olympic Medals.
| | | |
| --- | --- | --- |
| 2012 London Olympics | 800m freestyle | Gold |
| 2016 Rio Olympics | 200m freestyle | Gold |
| 2016 Rio Olympics | 400m freestyle | Gold |
| 2016 Rio Olympics | 800m freestyle | Gold |
| 2016 Rio Olympics | 4x200m freestyle | Gold |
| 2016 Rio Olympics | 4x100m freestyle | Silver |
Ledecky has a total of 15 gold medals from World Championships spanning over 6 years, from 2013 to 2019. She also has 3 silver medals at the World Championships. Apart from this Katie has a total of 10 Pan Pacific Championships medals, of which 8 are gold, 1 is silver and 1 is bronze.
She has won the Swimming World Swimmer of the year Award back to back from 2013 to 2018. During her whole career she has broken 14 world records. Ledecky is the current world record holder in the 400m, 800m and 1500m freestyle events.
| | |
| --- | --- |
| 400m freestyle | 3:56.46s |
| 800m freestyle | 8:04.79s |
| 1500m freestyle | 15:20.48s |
Ledecky's current world records
Aslo read: Who are Kaylee McKeown's parents? Know all about them