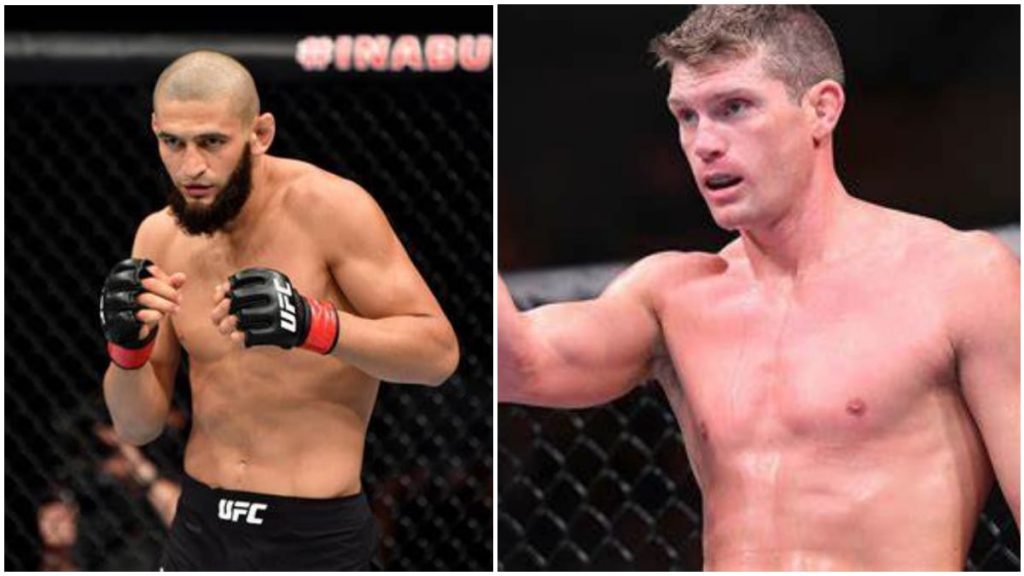 As the world is closely watching, the 26-year-old Khamzat Chimaev making his move in the UFC. Stephen Thompson suggest he is one among them in doing so too.
Chimaev caught the eye with his impressive debut in the world's premier MMA organisation by winning multiple fights in just 10 days. That being in 2 different weight divisions.
Given his UFC and MMA record, 'The Wonder boy' is scheduled on the UFC Vegas 11 main card against Gerald Meerschaert. In addition, the unbeaten prospect already has his next fight tentatively booked with multi-time welterweight title challenger Demian Maia for an event in November.
UFC Vegas 11's bout against Meerschaert is very important for Chimaev, as he faces his toughest and most experienced opponent till date.
Stephen Thompson praises Khamzat Chimaev
"They are pushing him like crazy," Thompson told MMA Fighting on a recent episode of What the Heck. "I know he's got two fights booked. I mean, hey, this guy went out and finished some dudes. Don't really know who he was fighting, but he's tough. He's like a 170 Khabib, just a grinder."
Thompson is currently awaiting his next move and would like to return in November. The 37-year-old recently told MMA Fighting he has a lot of interest in fighting Leon Edwards, or, should it be real this time, a future fight with the returning Nick Diaz.
"I would love to see how he's gonna do against some of the top tier guys," Thompson said. "Yeah, the UFC is pushing him, but you've got to be careful. He is very confident. He's a young guy and the confidence comes with it, but the UFC can push you a little too fast. If you're not careful, you could go out there, have that confidence and someone with a little bit of experience can put you away.
Until that happens, Thompson is paying attention to Chimaev, who plans on making a dent at 185 and at 170. Lastly Thompson praised Chimaev and called him a tough fighter. He emphasised that winning his next couple of fights against Meerschaert and Maia could change a lot for him in the UFC.
Also Read: I quit when I want to: Donald Cerrone on his retirement