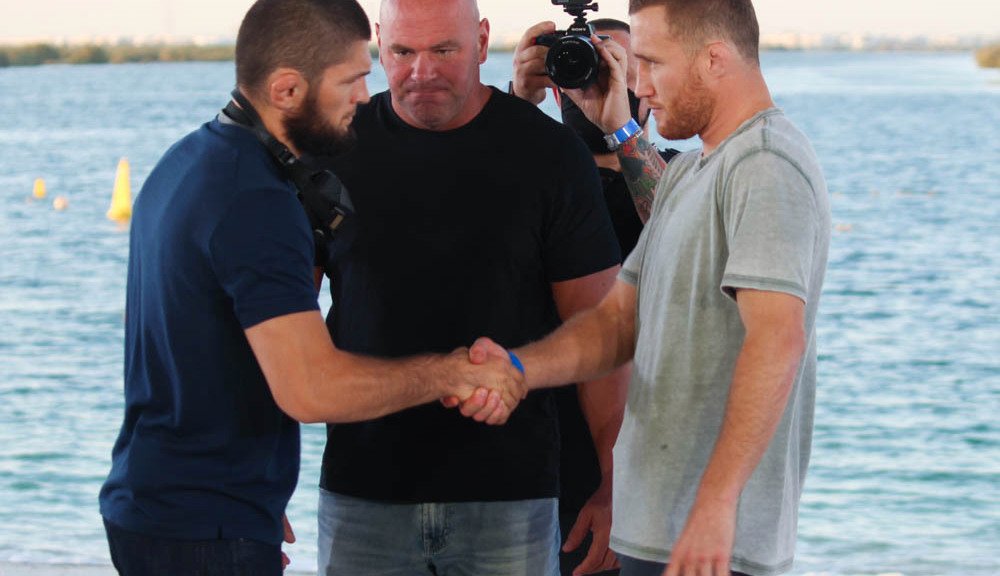 Khabib Nurmagomedov vs Justin Gaethje will serve as the main event for UFC 254. The two will battle it out in the Octagon to decide who will be crowned as the undisputed Lightweight Champion. Current champion Khabib has been called the most dominant fighter in UFC history. With 28 wins and 0 losses and losing just one round in his career, the champ looks forward to continue his legacy as an undefeated fighter.
The recently crowned Interim Lightweight Champion Justin Gaethje will look to hand out Khabib the first defeat in his career. In his 7 fights, Gaethje has earned 9 bonuses, proving the sort of exemplary performance he brings to the table. With a 100% finish rate and a 100% take down defense, Gaethje has never been taken down in his entire career. It will be fun to watch whether "The Eagle" will be able to take "The Highlight" down.
Khabib reacts to Gaethje's desire of wanting to see him bleed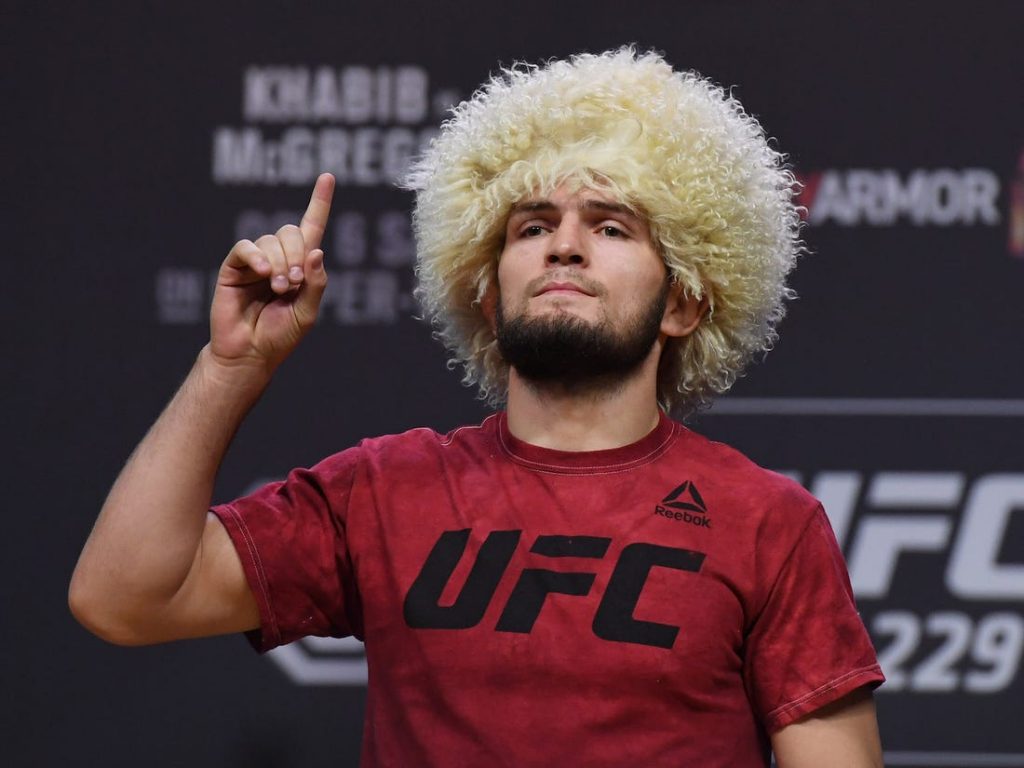 In a recent interview with ESPN, Lightweight Champion Khabib Nurmagomedov reacted to Justin Gaethje's comments. Gaethje admitted that he is desperate to see how Khabib would react when he will make him bleed.
This statement from Gaethje comes after knowing the fact that Khabib has never been hurt inside the Octagon. With losing just one round in his career, his opponents have always been at the receiving end of the bloodshed.
While the reporter asked how he felt about Gaethje's claims, "The Eagle" gave a fearless, yet chilling reply to that.
Nurmagomedov said that if Gaethje believes that he has never seen blood, then he's wrong. While growing up in Dagestan, the former has seen a lot of bloodshed. Nurmagomedov agrees with Gaethje about trying to make him bleed being a good plan but said that blood won't stop him from beating Gaethje in the main event of UFC 254.
There is no doubt towards the fact that Justin Gaethje is the toughest opponent in Khabib's career. And same goes for Khabib. Its the fight between "The most dominant fighter" vs "The most violent man in the sport."
With being the two best fighters in the Lightweight division at the moment, this fight will determine a lot of things. Will Khabib once again prove he is the most dominant fighter in UFC history? Or will Gaethje's wrath make Khabib rattle?
Also Read: UFC 254: Khabib Nurmagomedov vs Justin Gaethje Preview and Prediction