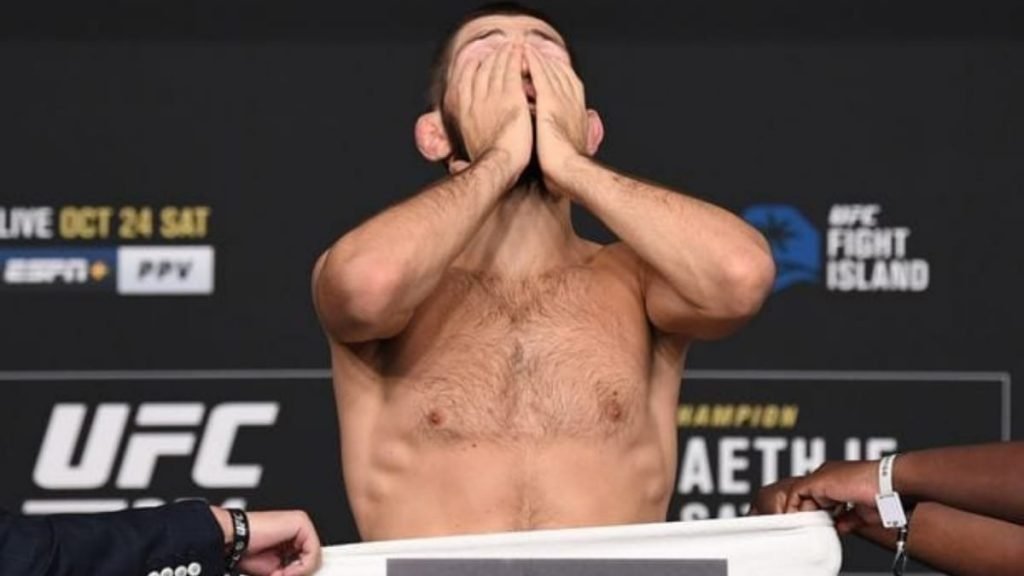 Khabib Nurmagomedov and Justin Gaethje appeared for the official weigh-in for UFC 254 yesterday. Both of them weighed exactly 155 pounds but Khabib was clearly looking like he had a tough weight cut. The champ was looking much relieved after he weighed 155 pounds and even prayed to god while he was on the scale.
But many of the MMA fans and UFC players believe that the scale was still going up while Khabib was standing on it. The analog weight machines have created controversies many times before as well in UFC and now when it is about the Title unification of the Lightweight championship, the controversy is even bigger.
Khabib was clearly not looking comfortable while he was giving the weight and he has to take off his clothing and use a towel in order to hit the 155 marks. Many people are blaming the weigh-in official that the scale was still going up and Khabib should have weight a little more.
The response of the MMA community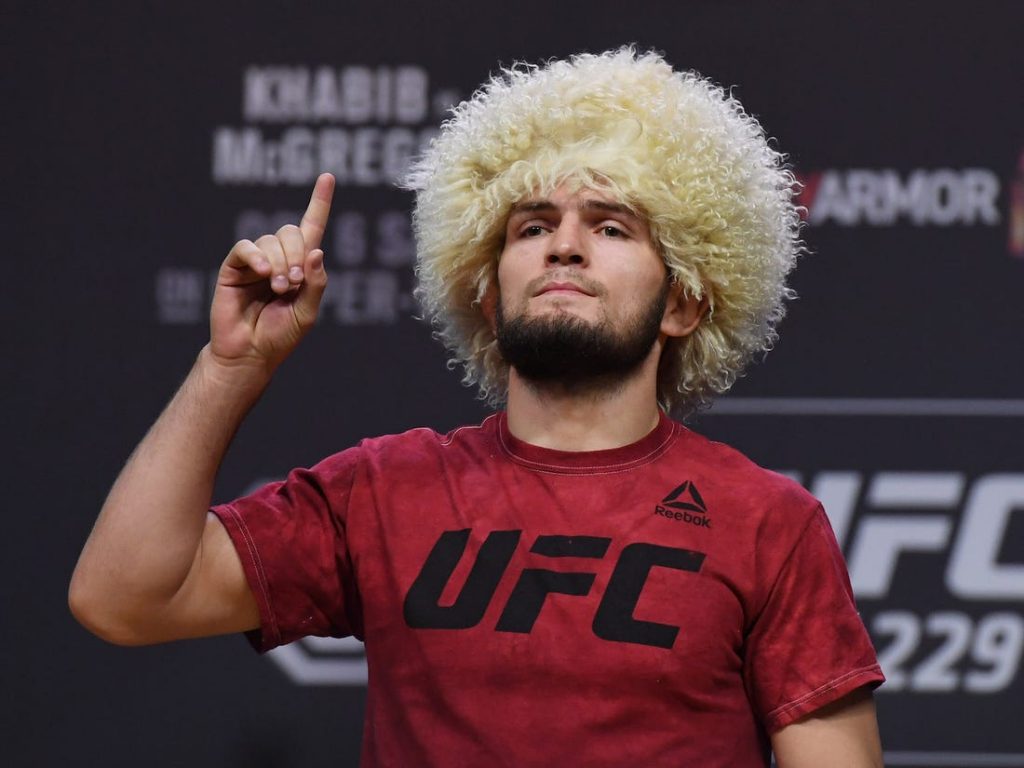 Many people are blaming the champ that the officials gave him unfair benefits during the weigh-in. Mike Dolce who is an MMA nutritionist believes that the inspecting officer oversees Khabib during the weigh-ins, which may be because of a critical error or he may have helped Khabib to make the weight cut.
He says, "Something very disturbing just happened at weigh-ins for UFC, Khabib vs Gaethje. What happened? When Khabib stepped on the scale, the inspector, either through sheer incompetence or intentionally, made a massive mistake that's could be worth tens of million dollars".
He also added, "Unfortunately, in my expert opinion, I don't believe Khabib would have made the 155-pound weight class limit on the attempt". Olivier Aubin the PFL fighter also tweeted, "Khabib didn't make weight. Change my mind".
What are you believe on this take, was there something really spicy over here or the people are just making stories to de-motivate the champ.
Also Read: Khamzat Chimaev vs Leon Edwards, deal done for December 19