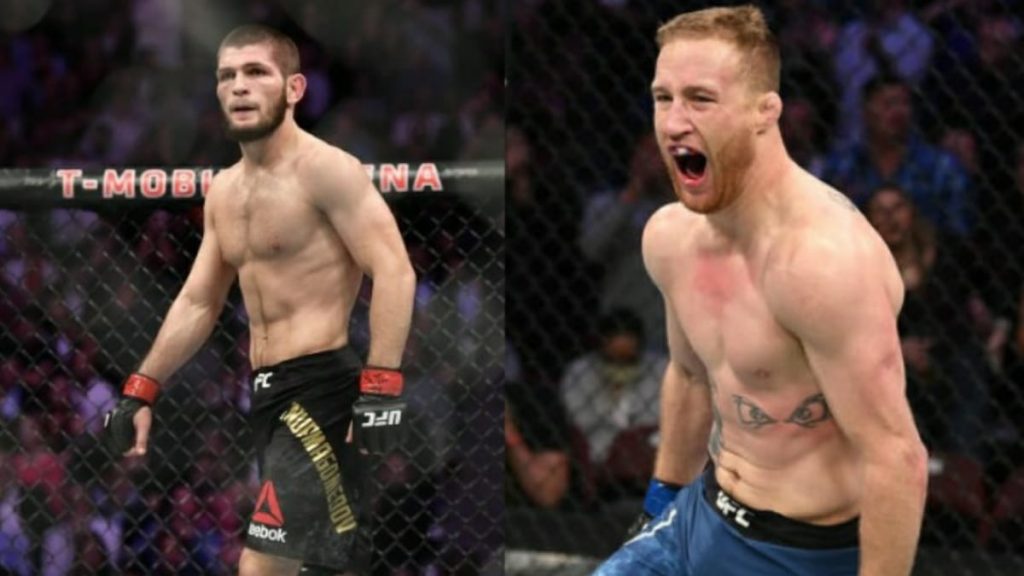 Khabib Nurmagomedov vs Justin Gaethje is set to headline UFC 254 in what is one of the most talked about fights of the year. The lightweight champion is undefeated with a record of 28-0, while challenger Gaethje himself has an impressive record of 22 and 2. While Nurmagomedov had his previous fight against Tony Ferguson at UFC 249 cancelled due to the pandemic. Gaethje replaced Khabib and now he is coming off his dismantling of the same opponent Nurmagomedov was supposed to fight at UFC 249. With their fight coming up, analysis of the fighters' fighting style has begun.
Confusion over takedowns might affect Khabib vs Gaethje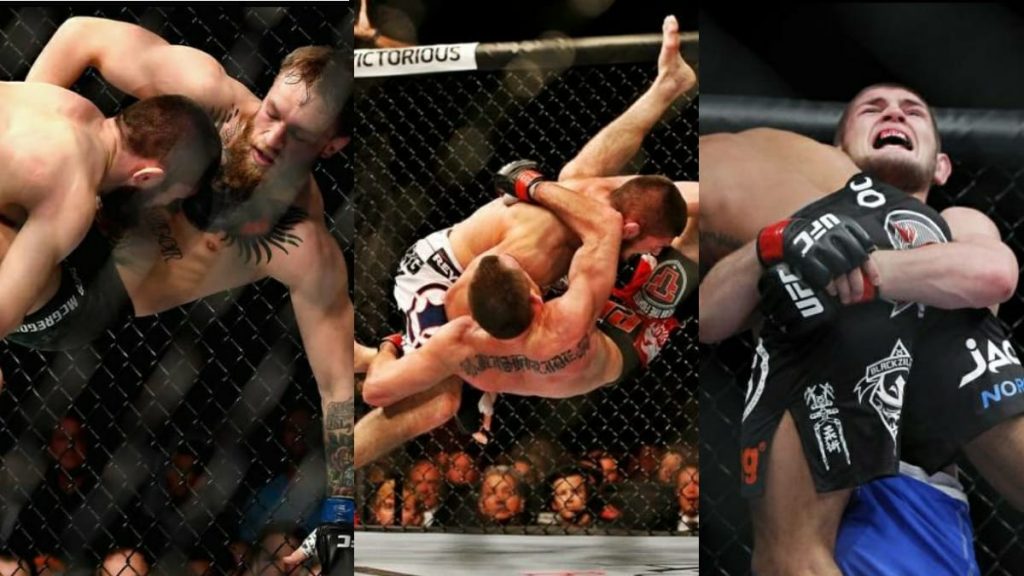 Khabib Nurmagomedov, has had multiple takedowns in every fight since 2013, is up against Justin Gaethje. Gaethje, known for his striking, will be looking to keep things on the feet, where he wants to damage Nurmagomedov with punches and kicks. The undefeated Nurmagomedov wants to drag Gaethje down to the ground to, or as he puts it, "drown" Gaethje. If it goes to a five-round decision, it'll leave the judges with the task of determining whose style was more effective. A fight which has been won by Nurmagomedov on countless occassions.
The issue of takedowns and how much they are worth in the eyes of mixed martial arts judges is a divisive topic. Many people don't always see eye to eye with how judges score them. And the result can be controversial, upset decisions at the premier level of MMA — UFC title fights where almost everything is hanging in the balance.
Gaethje vs Khabib might come to down to one thing, are Gaethje's strikes worth more than Nurmagomedov's takedowns? And this could lead to potentially controversial rulings. "There's a definition of what is supposed to be scored, but you can't take the human out if it, it's in the eye of the beholder, per se," Gaethje said during a recent virtual media day.
While a takedown scores, how much is it really worth? Not as much as a damaging blow on the feet, unless something offensive is then done on the ground, like ground-and-pound strikes, submission attempts and advancing into dominant positions. That is something that could come into play in the fight.
Also Read: Khabib Nurmagomedov sets terms for McGregor vs Poirirer 2: winner must be 155 for a title shot