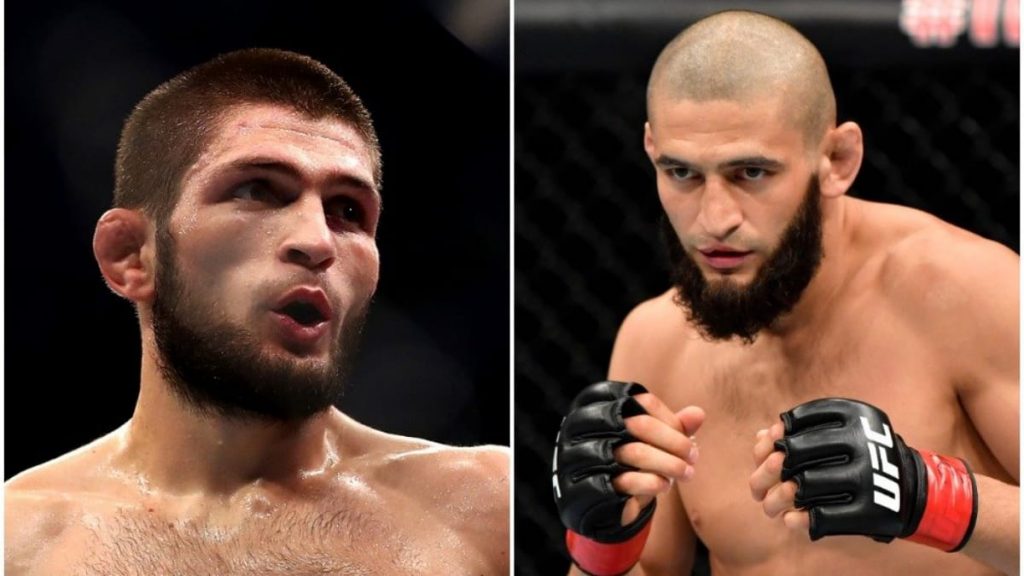 Khamzat Chimaev has put himself amongst the most-talked-about fighters within just three appearances in the UFC. He is so good that people are already calling him Khabib Nurmagomedov 2. However, the Swedish fighter does not enjoy living under the lightweight legend's shadow.
Chimaev closed the fight against Meerschaert in just 17 seconds to impressive each and every person watching that bout.
Khamzat Chimaev wanting to establish his own legacy
After earning his first two wins while showcasing a ferocious ground game, Chimaev said he had something to prove at UFC Vegas 11 while distancing himself from the constant comparisons with Nurmagomedov.
"Yeah because everybody says, 'You are Khabib, Khabib No. 2,' something like that. But I am Khamzat," Chimaev said after his win at the UFC Vegas 11 post-fight press conference. "I can knock out people. Smash the people. Everything. I have everything."
Considering how he's already torn through three opponents with plans to fight again sooner rather than later, Chimaev is ready to test himself against the best opponents the UFC can throw at him regardless of weight class.
It is no surprise that Chimaev has made some global fans with his activeness and sheer dominance. From shifting weight classes to being very active, 'Borz' deserves all the attention he is receiving. However, there's still a long way for him to go.
"I am ready for everybody," Chimaev said. "Like I said to Dana, if you give me Demian Maia I am ready for him. If they give me Brock Lesnar, I am ready for him also."
Also Read: UFC Vegas 11: Khamzat Chimaev shuts down Gerald Meerschaert in less than 20 seconds