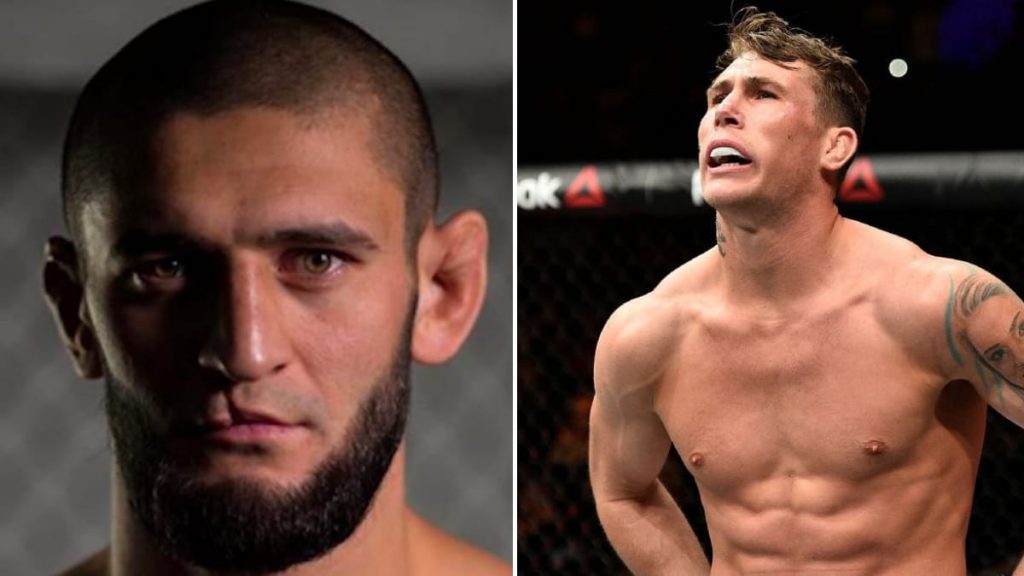 Ever since the UFC president Dana White announced that the Borz will be headlining the main event at UFC. It has become as difficult finding an opponent for him like finding a needle in a haystack. Khamzat Chimaev called many opponents to face him that even included Nate Diaz, Leon Edwards, and many others. But there was one fighter that called Khamzat to face him, he was Darren Till.
Till will be facing Jack Hermansson in his next fight on 5th December and he showed the intention to face the Borz next. Till said. "Rankings never mattered in UFC Khamzat Chimaev after I destroy Jack in December; if you are still struggling to get a match I'll give you a go at the big boys soon!!!"
In a recent media interaction, Khamzat said that, "This guy (Darren Till) is a nice guy, but not my level. I'm gonna take him down, I'm gonna smash him". The Gorilla doesn't seem happy with Khamzat, he made a bold statement saying, "Trust me Khamzat Chimaev will fall before my knees, it's not even gonna be close".
The Borz smashed Darren Till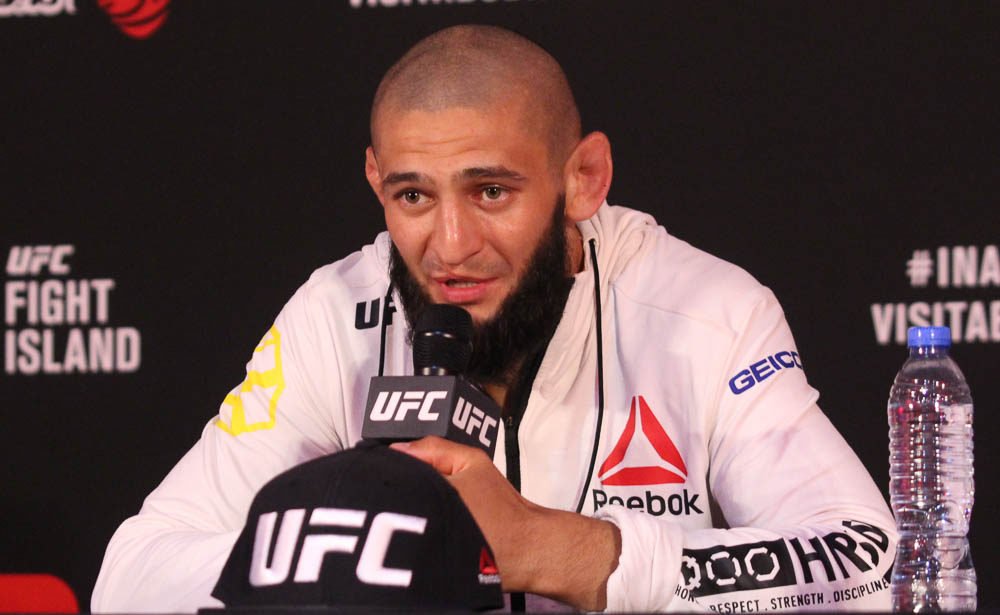 The Borz didn't leave the chance to humiliate Darren Till in a photo that he is lying on the Octagon after being knocked out, Khamzat wrote: "You mean like this Darren Till. Because this really wasn't close". And in another tweet, he shared the photo of Till's Instagram handle that has photos of Khamzat and the Borz wrote on it, "My biggest fan Darren Till".
Till hasn't been much in form in his latest fights, in his last fight against Robert Whittaker he suffered a loss by the unanimous decision of judges and he also got injured in that fight. Now, he will have to prove himself against Hermansson, and making such a bold statement about Khamzat doesn't seem like the right move for Till.
Also Read: "Defeat Islam Makhachev and I will consider you number one contender" Khabib offers Michael Chandler