Kurt Angle faced Brock Lesnar for the WWE title at Wrestlemania XIX. But many aren't aware that Angle wrestled in that match with a broken neck. Angle recently acknowledged the fact that it wasn't a smart decision to wrestle with a broken neck.
Kurt Angle recently appeared for an interview with Forbes where he discussed his professional wrestling career in great detail. He recalled the time when he faced Brock Lesnar in 2003 with a broken neck.
"Especially when I had a broken neck. Yeah. That was the toughest decision I ever made because Brock's a beast and his power and strength is unparalleled. The only people I know that are as strong as him, but they aren't as explosive, are Mark Henry and Big Show. But Brock is just explosive and his belly to belly suplexes are brutal. But, I wanted to do it."
During the match Brock Lesnar was extra-careful to not aggravate Angle's injury. Most of the people were against the match, but Angle was adamant to participate in the Wrestlemania main-event. He even convinced Vince McMahon to allow him to wrestle.
Kurt Angle was cleared to wrestle in the match against Lesnar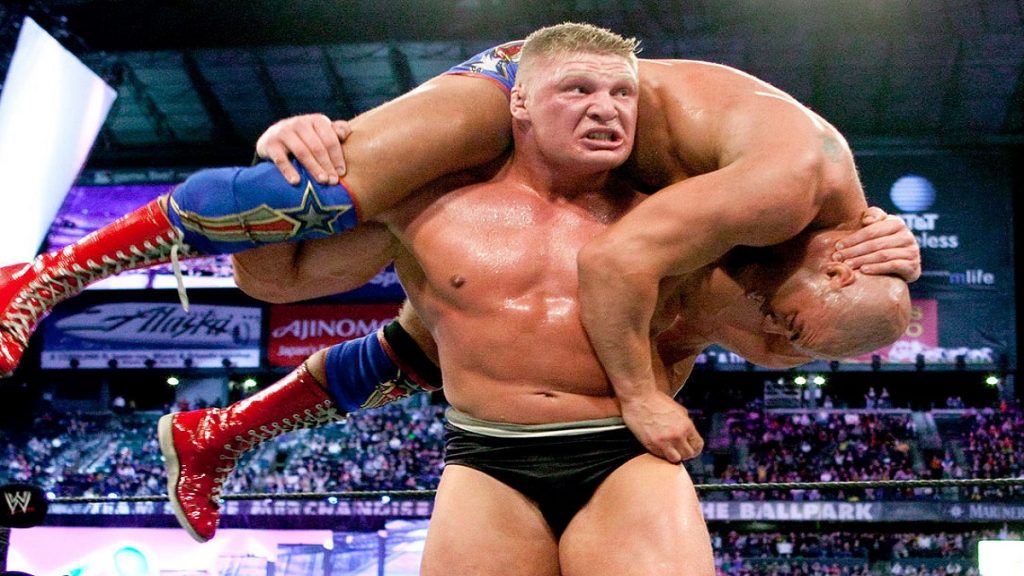 Angle himself talked Vince McMahon into allowing him to wrestle in that match despite the injury. He was cleared by the doctor too, but this is something that might've never happened in 2021.
"I actually talked to Vince into allowing me to wrestle at WrestleMania with my neck broken, and I got cleared by the doctor. That wouldn't happen today. But in 2003, you could get away with a little more stuff. But now there's just no way there's too much liability."
It is believed that even a slight botch could've paralyzed Angle, but luckily Angle survived the match. After the match, Angle was hospitalized and was out of action for three months. He returned and recaptured the WWE Championship from Brock Lesnar in a Triple Threat match.
But times have changed significantly now. Even slight injuries result into wrestlers not getting cleared to wrestle.
Also Read: Edge reveals his thoughts on Christian joining AEW