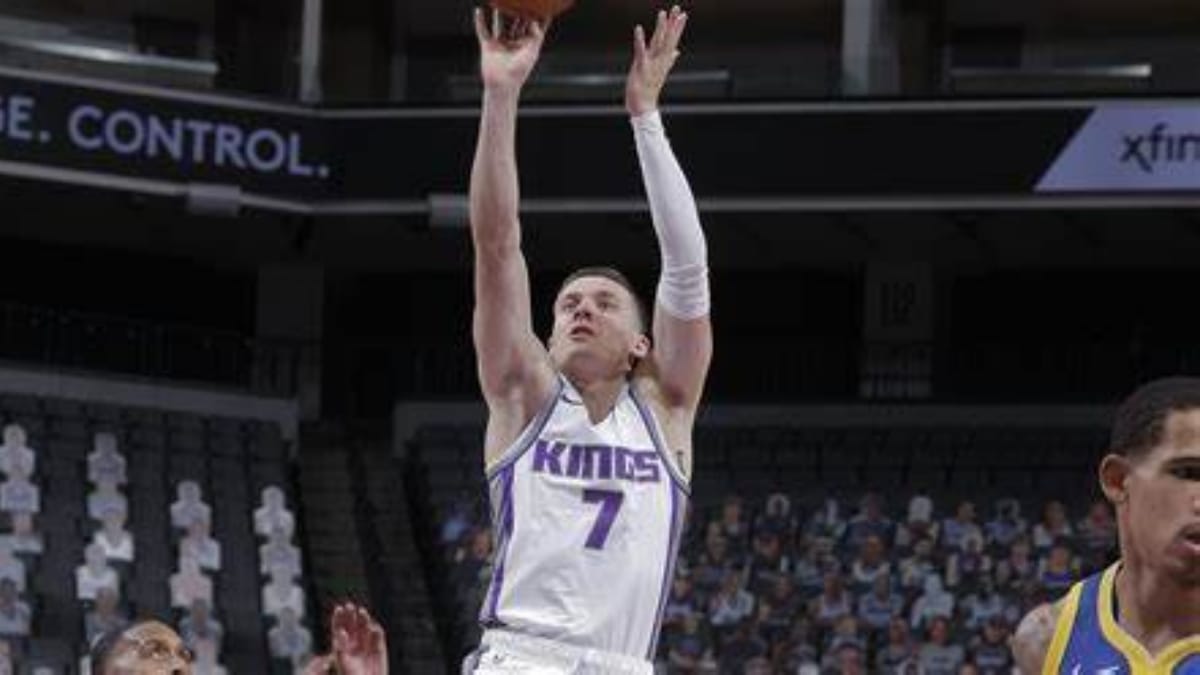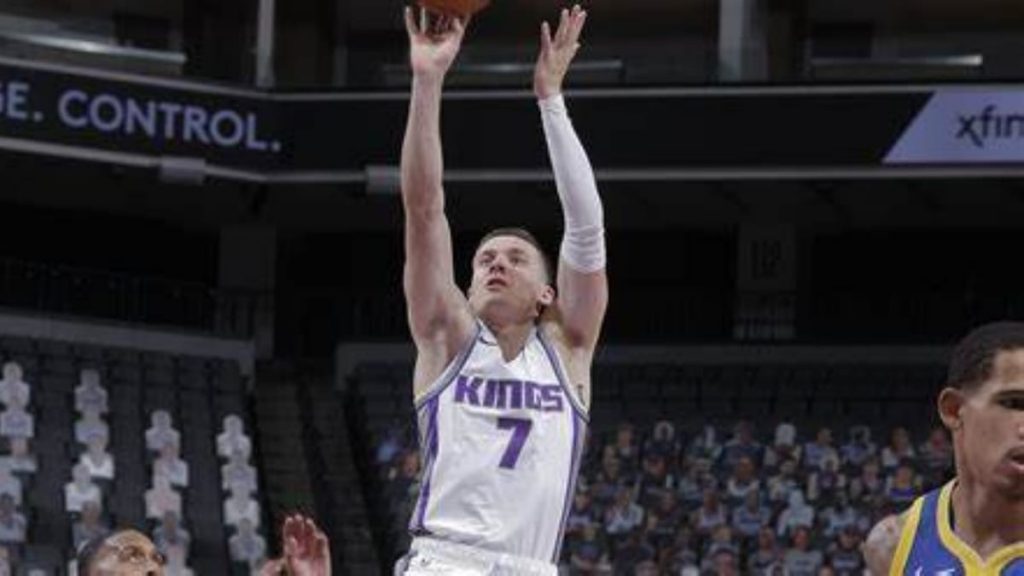 Sacramento Kings' Kyle Guy spoils Golden State Warriors' comeback party after insane buzzer beater. The Warriors were trailing 47-62 after the first half. Ever since the start of the 3rd quarter Stephen Curry led Warriors' started their magic scoring 3-pointers and from the paint. The 23-year-old started from the bench and played his A game when Warriors were at their most ruthless. 
Kyle Guy scored 20 points, 3 assists and 3 rebounds in this game. With an accuracy of 60% from downtown. Playing just over 20 minutes, his field goal% was also over 61. However, apart from his buzzer beater heroics, Buddy Hield and marquee player De'aaron Fox scored 18 and 17 points respectively.
Kyle Guy's Buzzer Beater to win 114-113 
Going into the last seconds Warriors made an impressive comeback and were leading 113-111. With Kyle Guy going past players, his stance wasn't the most confidence as many suggested. But the result could not have been sweeter for the 23-year-old Guy. His performance has surely let the Kings front office think about him starting the game for franchise. Playing evidently was less minutes, Guy was present all over the court
Talking about the highest scorer of the match, Stephen Curry. The six-time All-Star's fast start led to a game-high 29 points on 11-of-21 shooting from the field with four rebounds, four assists, three steals and a block. Although he didn't play in the fourth quarter, Curry still registered five 3-pointers against the King.
Given that Curry could play and lead the Warriors in the same way. It is not an everyday scenario that a player scores a buzzer beater. With the odds stacked against the Warriors, let's see how far Curry is able to take them in the 2020-21 regular season. 
Also Read: NBA 2020-21 Pre-Season- James Harden debuts in the pre-season as the…