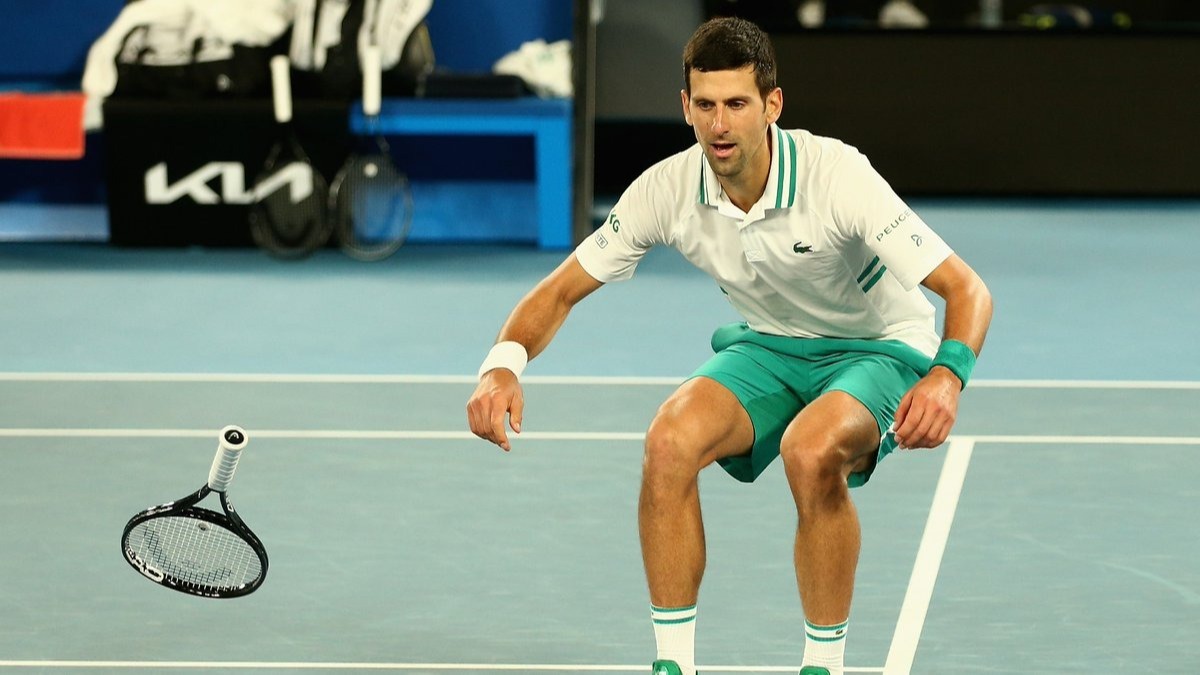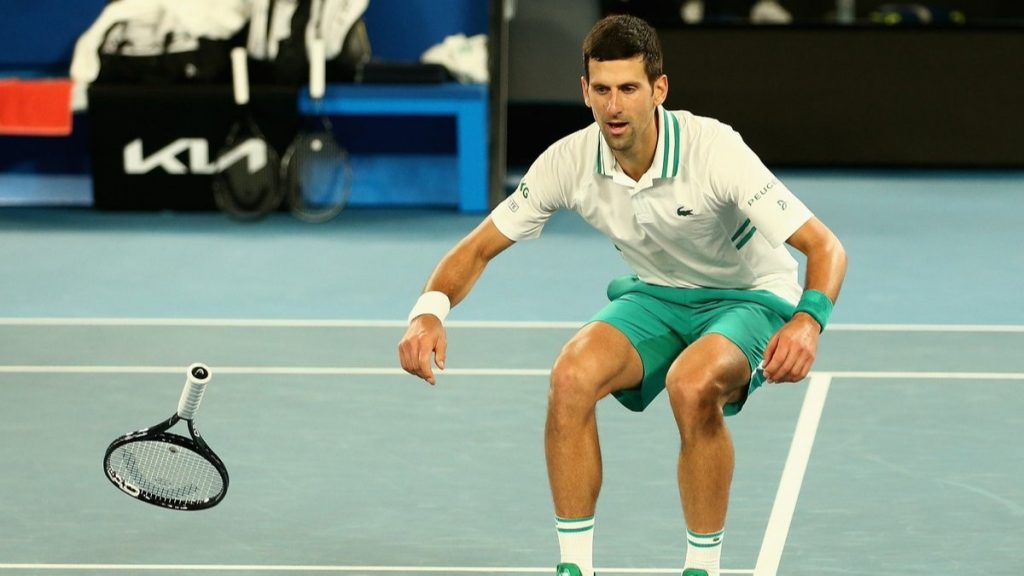 Serbian no.1 Novak Djokovic overcomes Daniil Medvedev 7-5,6-2,6-2 to win his 9th Australian Open title at the Rod Laver Arena in Melbourne. Djokovic, the first player to win a 9 titles in Melbourne, extended his perfect record in a major final at Rod Laver Arena with a resounding win over the first-time finalist.
After triumphing over the likes of Alexander Zverev, Milos Raonic, Aslan Karatsev, and Taylor Fritz during his stay in Melbourne, he downed the Russian with ease. Although the first set proved to be a tricky for the first seed, Nole wrapped things up quickly in the following sets despite suffering a tiny bobble in the middle.
Novak Djokovic is 9-0 up in the finals at Melbourne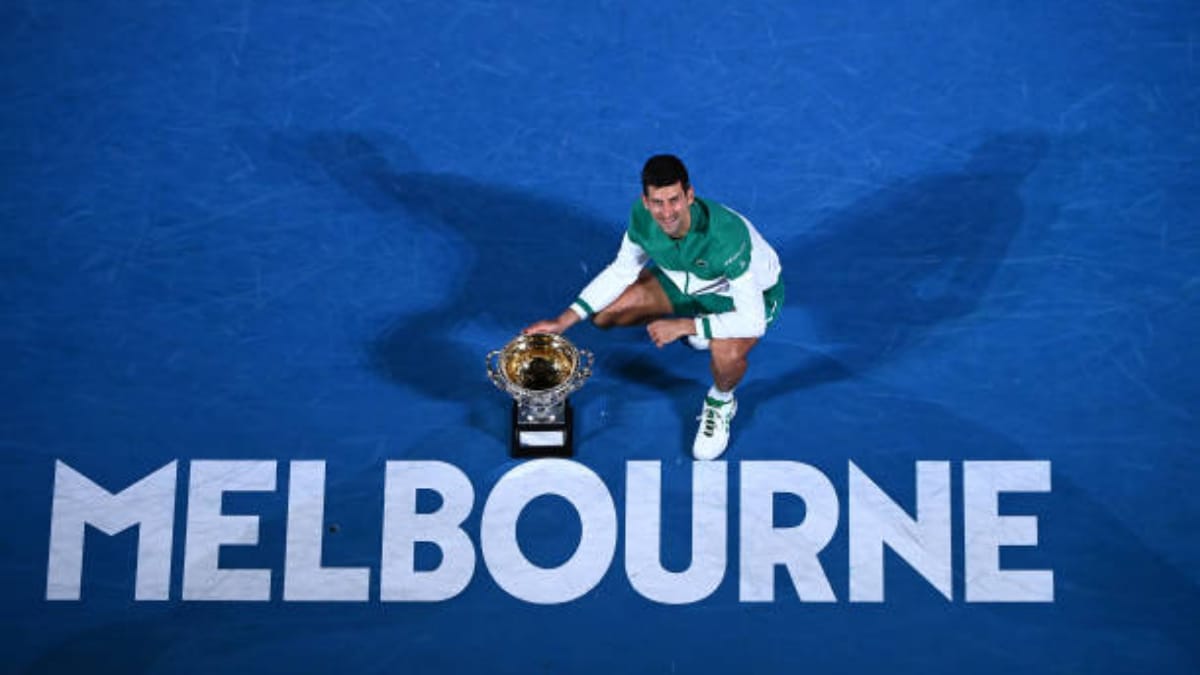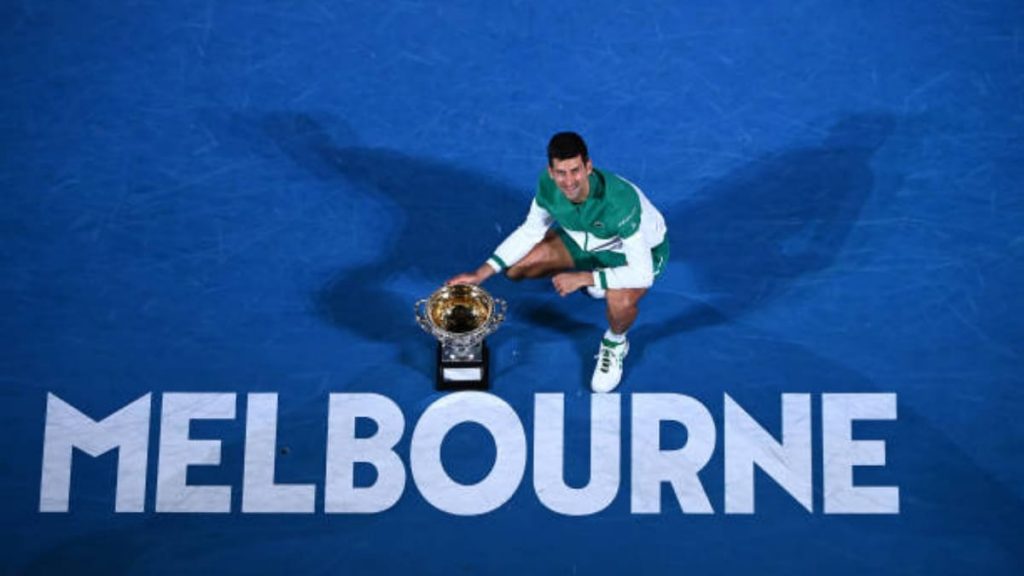 In winning his 18th grand slam title, Novak Djokovic has broken and set some records in the process.
He is now just 2 grand slam behind(18) record holders Rafael Nadal(20) and Roger Federer(20). And has won 3 Australian Open titles in a row! He has now won 8 of the last 11 championships at Melbourne.
The Serb is now 18-0 up in the last 4 at Australian Open(at the semi-finals and finals).
Interestingly, Djokovic has just lost 1 match after losing the first 2 sets, and won a whopping 238. While Medvedev has never won a match when trailing by 2 sets.
Djokovic has won his 18th slam ageing 33 yrs, 8 months. While Roger Federer won it when he was 35 yrs,5 months and Nadal 33 yrs, 0 months when he won his 18th.
Djokovic has also become the first man in open era to win three Australian Open titles after turning 30.
From the 2003 Wimbledon, 71 majors have been contested. And the 'Big 3' have won 58 of them! Let that sink in.
Also read: "On cloud 9" Twitter reacts as Novak Djokovic defeats Daniil Medvedev to win his 9th Australian Open title