The greatest basketball team ever was definitely the Chicago Bulls in the 1990s. They were successful due to their three-star players, who are often cited as the best trio in NBA history: Michael Jordan, Scottie Pippen, and Dennis Rodman. however, Looking back, it was frequently portrayed as Michael Jordan versus. the teams, though.
Addressing the question of why it appears to be Jordan vs teams in an interview with GQ, Scottie Pippen claimed, "Because [the media] were going through a bit of a frenzy, to some degree. They were cheerleaders. They were fans because they were going through something they'd never seen before: an iconic basketball [star] with global appeal. That was shocking to them. They were meeting media people who were flying from different countries just to meet Michael Jordan, just to see Michael Jordan."
"It was something for American media to feel like they had over the world. You know? They'd say: "We got Michael Jordan," or "I'm friends with him," or "He jokes with us." They were all looking at it as an opportunity to get close to Mike. That's how the brands portrayed him. That's how Gatorade portrayed him, how Nike portrayed him. I don't wanna say they tricked the media, but they controlled them. [Laughs.]"
Related: "The man meant so much to the game," LeBron James pays the ultimate tribute to Bill Russell
Scottie Pippen and Michael Jordan's relationship after the documentary "The Last Dance"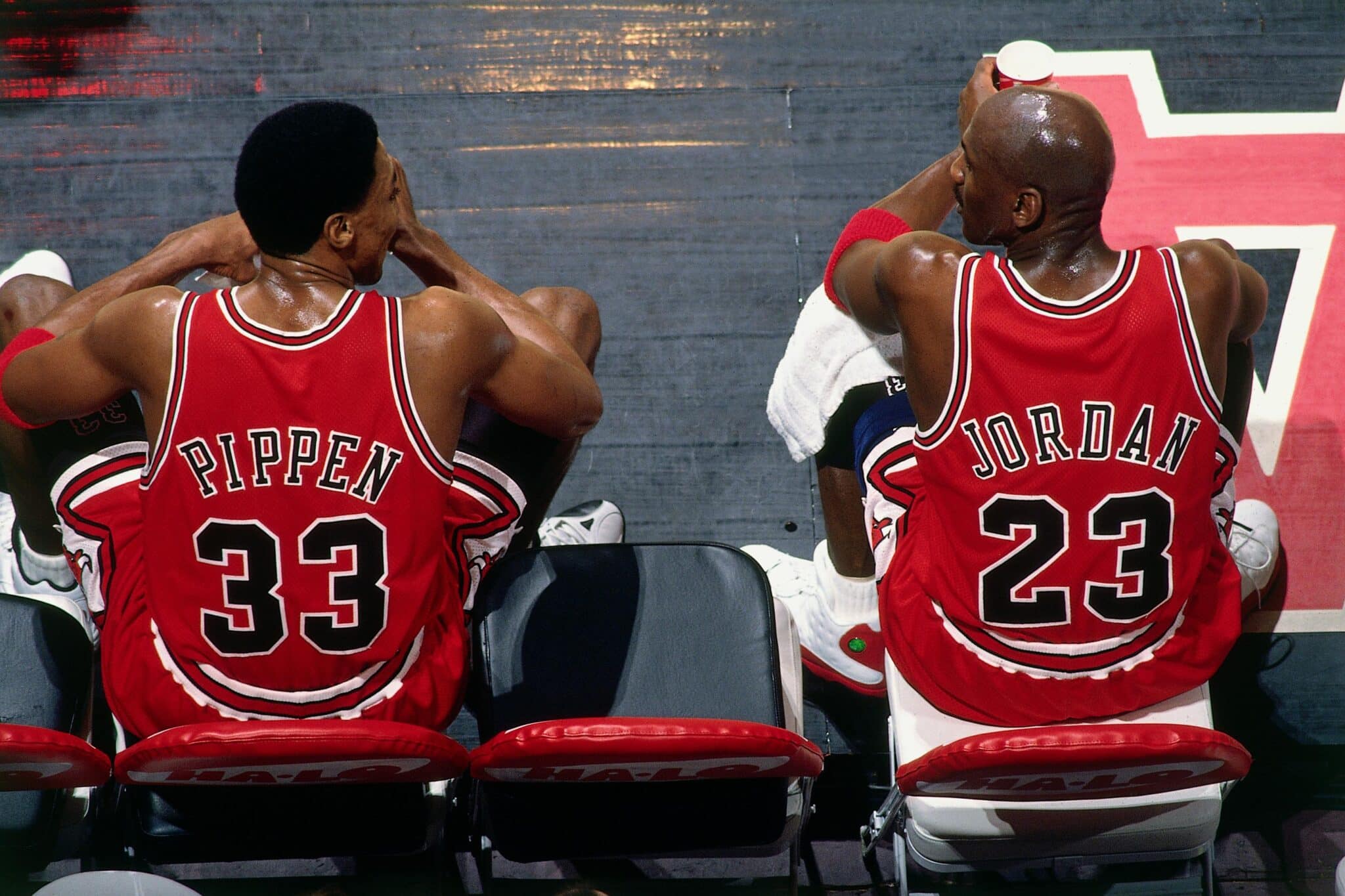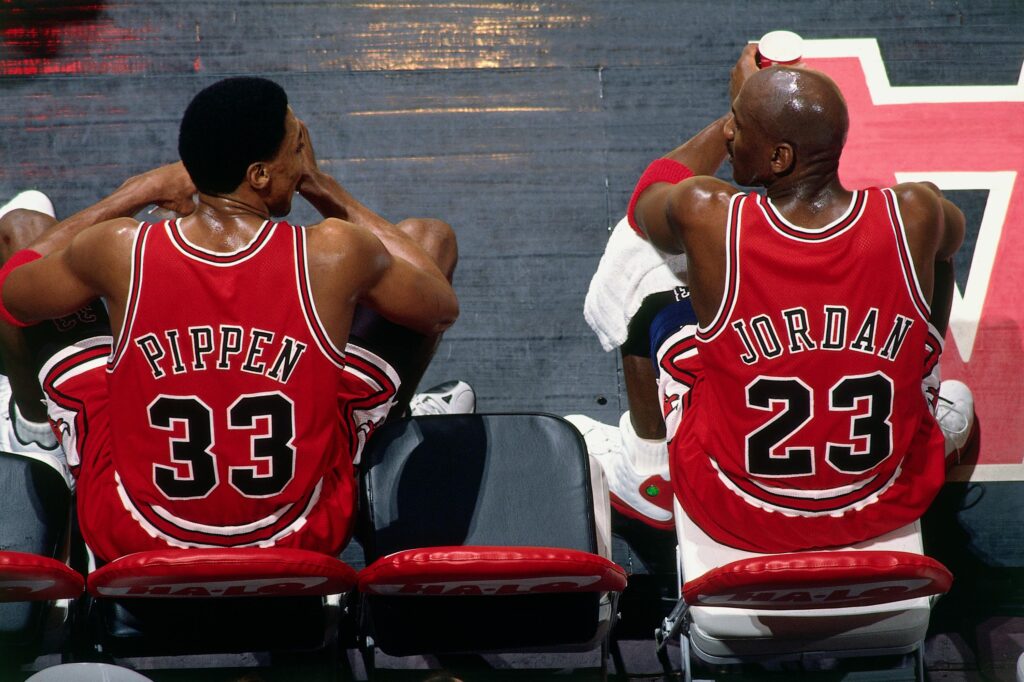 frequently thought of as terrific pals Scottie Pippen and Michael Jordan, who is often recognized as the greatest duo of all time, finished their days in Chicago with the highest possible honor after winning six championships together. nevertheless, they broke up their respect years after they retired.
Their friendship strained following the release of the documentary "The Last Dance" in 2020. "I was nothing more than a prop. His 'best teammate of all time', he called me. He couldn't have been more condescending if he tried," Pippen claimed in an article published in GQ.
"Michael deserved a large portion of the blame, He was the leading man and the director." He further added, "Michael was determined to prove to the current generation of fans that he was larger than life during his day – and still larger than LeBron James, the player many consider his equal, if not superior."
One of the reasons for the feud was Pippen and his teammates did not get paid for the documentary while Michael Jordan earned $10 Million for his role, "to make things worse, Michael received $10m for his role in the doc, while my teammates and I didn't earn a dime."
In case You Missed it:
LeBron James was accused of stating ANTISEMITIC slurs
"I'm still a PROUD BLACK man" Muhammad Ali's daughter lauded LeBron James' maturity
Do follow us on Google News | Facebook | Instagram | Twitter