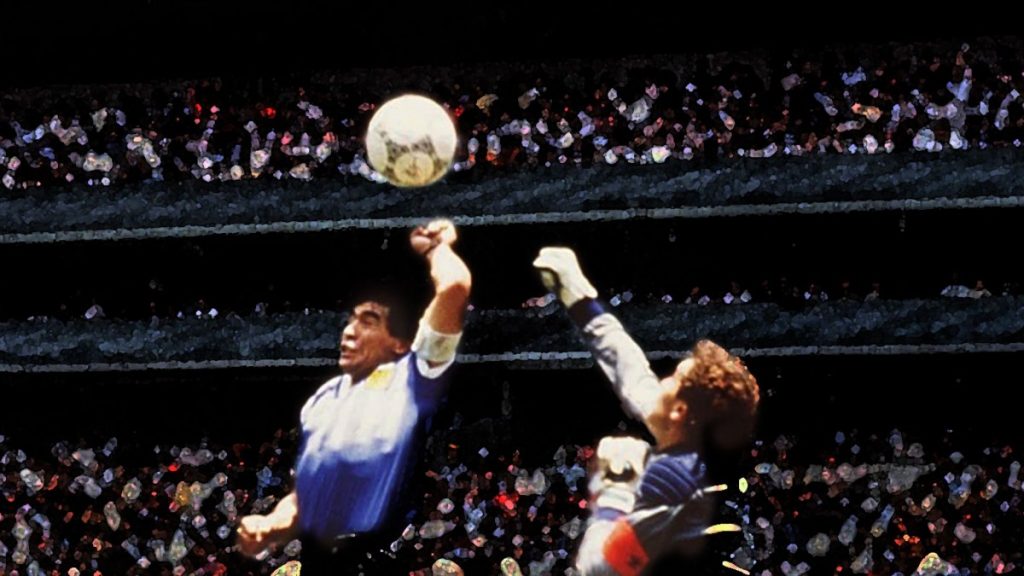 Diego Maradona put up the best individual performance of any footballer in a World Cup against England in 1986. The match ended with Maradona scoring both goals in the 2-1 win over England in the quarter finals. Both the goals were completely opposites but equally memorable. The first goal was the infamous 'Hand of God' with Maradona using his hand to help head the ball over the England keeper, Shilton. Despite the protests from England players the goal stood as the referee didn't notice the infringement by Maradona. Moreover, the second goal was even more special as Maradona took the ball near the center of the pitch and bamboozled four defenders and the goalkeeper to score the goal. Thus, this goal was given the title of "Greatest goal of the century" for the skill required to execute it. However, the England keeper, Shilton is still miffed with the incident to this date as he felt Maradona cheated his way to the goal.
Maradona never apologized for the goal – Shilton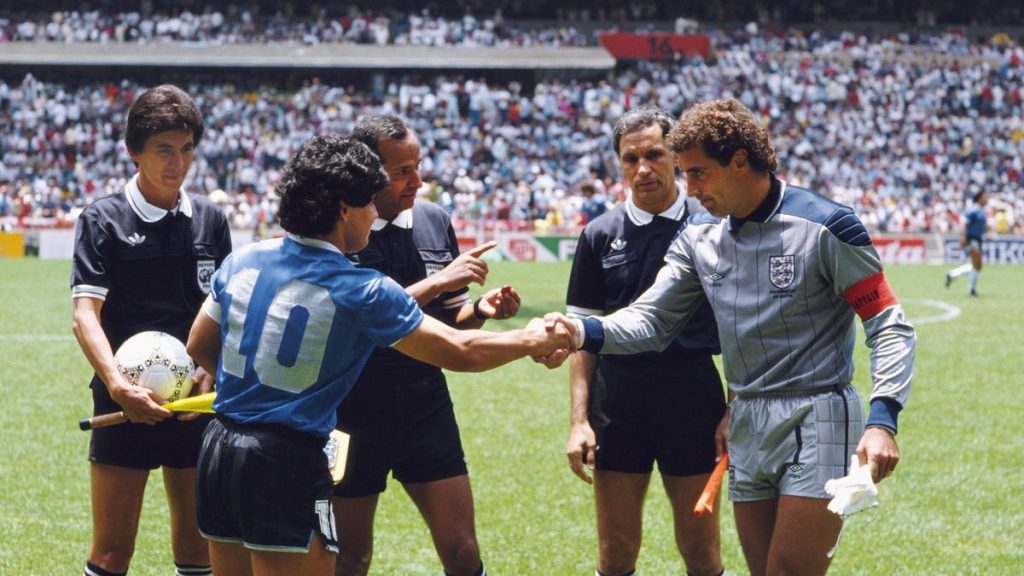 Peter Shilton still hasn't been able to get over that game in 1986 and speaking to Daily Mail said, "None of us expected what happened next. How could we? He challenged me for a high, looping ball, but knew he wouldn't get it with his head, so he punched it into the net. A clear offence. Cheating. No, what I don't like is that he never apologized. Never at any stage did he say he had cheated and that he would like to say sorry. Instead, he used his 'Hand of God' line. That wasn't right. It seems he had greatness in him but sadly no sportsmanship."
Moreover, attempts to bring Maradona and Shilton together for a talk show didn't succeed. This is because Shilton wanted Maradona to apologize for the incident first but he didn't do any of that over the years. Hence, this left a sour taste on all the players of the England Team.
Shilton further added, "It wasn't just me who was cheated, it was the whole team. We had a chance of reaching the last four and maybe the final of the World Cup. How often does that happen. I was lucky. My chance came again four years later but others weren't that fortunate."
Nevertheless, Shilton still believes Maradona is the greatest football player ever. Moreover, he hopes that the hand ball incident doesn't taint the legacy of Maradona. However, the comments by Shilton following Maradona's death were in bad taste and has caused fans all over the world to criticize him.
Also Read: "You will never be forgotten": Cristiano Ronaldo mourns the loss of Maradona