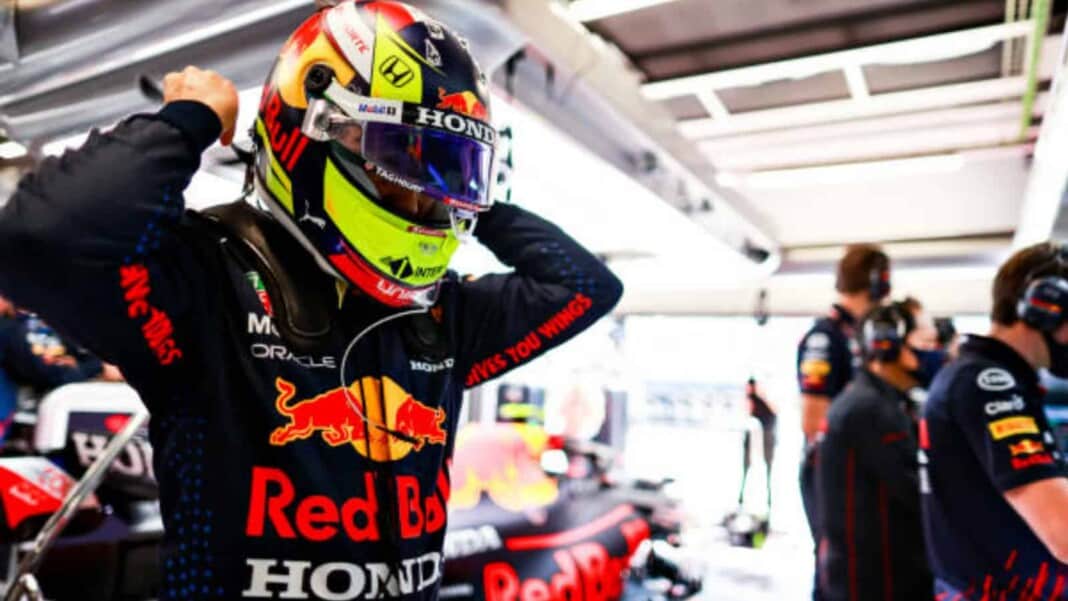 Lewis Hamilton has continued to extend his lead at the top of the championship, after claiming his third win of the season the Spanish GP on Sunday. The Briton has claimed 94 points this season, whereas, the second placed, Max Verstappen has collected 80 points in four races. On the other hand, Sergio Perez has failed to hit top form so far, and is struggling to join the battle upfront.
Sergio Perez joined Red Bull at the start of the season, after making his switch from Aston Martin. Martin Brundle believes that the Mexican needs to start improving his performances, and must not crumble under pressure. Moreover, he stated that the Red Bull car has been favoring Max Verstappen, and is not suited to other drivers.
"It does appear the Red Bull is highly tuned to Verstappen's preferences, driving style and formidable car control because Pierre Gasly, Alex Albon and now Perez have all relatively floundered," said Brundle in his post-Spanish Grand Prix column for Sky F1.
"Sergio's head may be wiser and more experienced, but he'll need to lean on every single element of that now to play his essential role and not crumble," he added.
Red Bull need more power and grip: Martin Brundle
Martin Brundle believes that Lewis Hamilton and Mercedes could run away with the title, if Red Bull do not improve on their performances. The next race of the season will be held in Monte Carlo, next week as Lewis Hamilton aims to grab his third win of the season.
"On 94 points and with three victories so far in 2021, this is Lewis Hamilton's best ever start to a championship season, which is ominous for his rivals. He's on scintillating form and Red Bull urgently need more power and grip for Max, and for Perez to join the battle," Brundle said.
"Right now, it appears Bottas is more likely to take points from Verstappen on occasions than Perez is from Hamilton, and that could be critical," he added.
Also Read: We desperately need him up front: Christian Horner on Sergio Perez