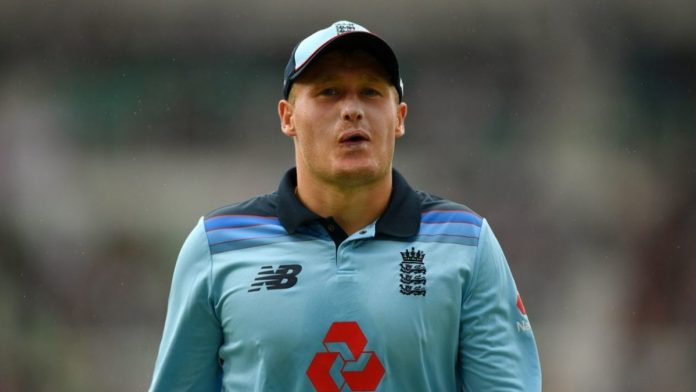 India are currently occupied with the ODI series against England ahead of the 2021 edition of the Indian Premier League (IPL). The hosts have already clinched both the test as well as T20I series and would want to complete a sweep by taking the ODIs. England on the other hand have not let India get their wins easily and they would want to have something to show for their efforts with a series win in the ODIs.
Also Read: India vs England: 'Please play Yuzvendra Chahal and Kuldeep Yadav,' says Aakash Chopra
England announced their squad for the ODIs just two days before the first ODI. They decided to go with pretty much the same squad as the T20Is with the exception of the injured Jofra Archer who missed out. Also among the squad was leg-spinner Matt Parkinson, a 24-year-old cricketer who has played in 2 ODIs and 2 T20Is previously. Now, his old tweets on Indian skipper Virat Kohli and MS Dhoni has gone viral.
Matt Parkinson's old tweets go viral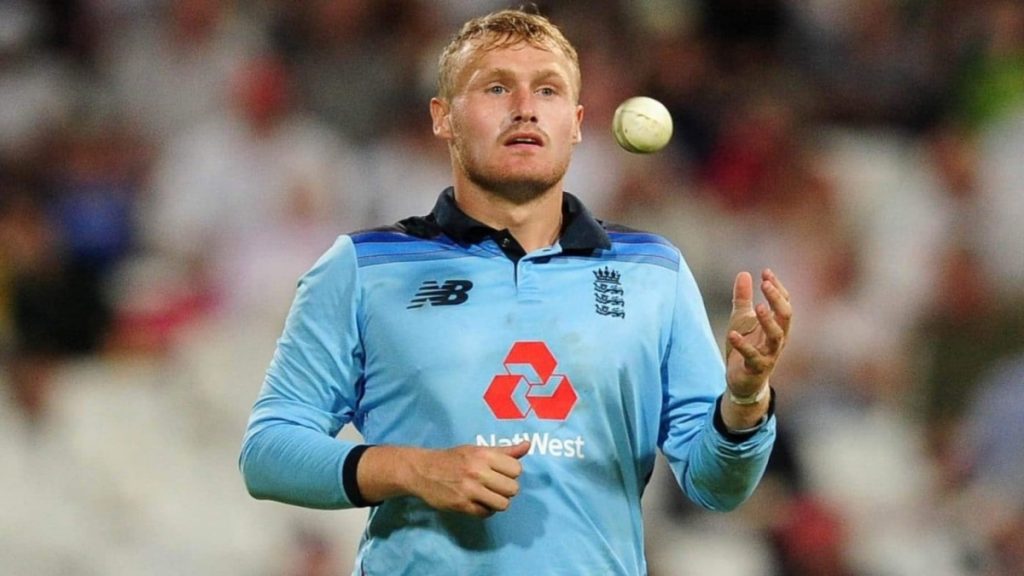 Sportspersons and celebrities in general are always under the public eye and hence, any sort of activity on social media is almost always scrutinized. Similarly, posts and tweets made before one was famous has come back to haunt him/her a plethora of times in the world of sport and entertainment. Something similar has occurred to Matt Parkinson whose old insulting tweets on Virat Kohli have gone viral.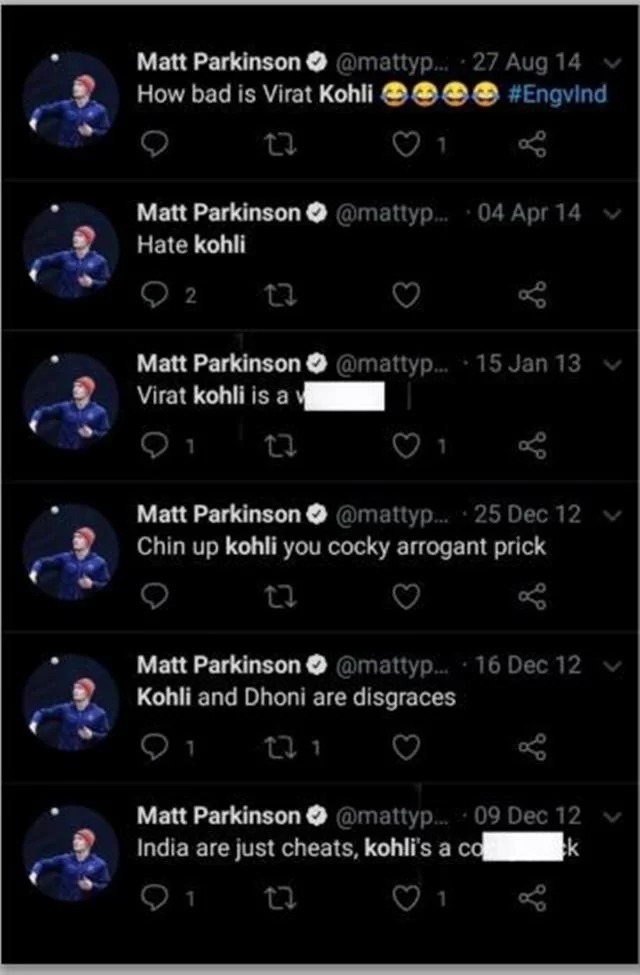 The tweets, made from 2012 to 2014, show the leggie taking shots at Virat Kohli as well as former Indian captain MS Dhoni, calling them various profane names. Soon after his old tweets went viral, Indians took to Twitter to take shots at the English cricketer.
Here are a few such tweets.
Also Read: India vs England: Virat Kohli quotes classic Bollywood song to back KL Rahul's poor performance