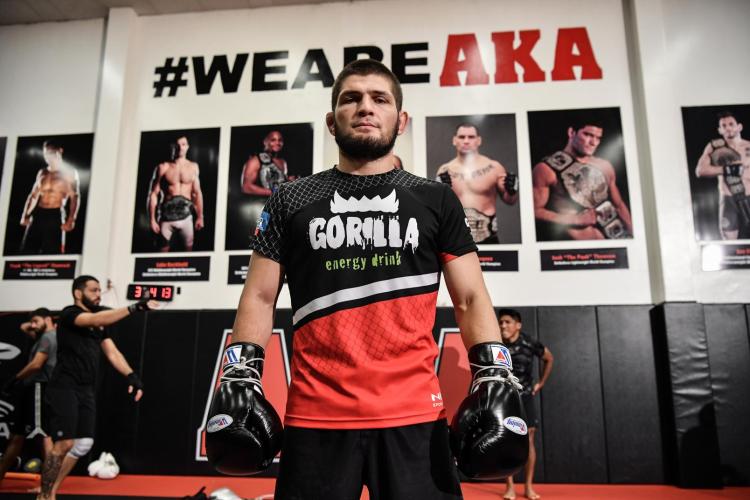 France has been in the news recently in the light of a terrorist attack; where a knife wielding man killed 3 people at a church in Nice. The attack has been widely condemned, with many calling it an "Islamist act of terror". The president himself, Mr. Emmanuel Macron had some harsh words in response to the attack, which was the second instance of people getting killed over religious sentiments. "If we are attacked once again it is for the values which are ours: freedom, for the possibility on our soil to believe freely and not to give in to any spirit of terror.", he said.
Macron's comments have triggered protests in some Muslim-majority countries triggered by his defence of the publication of cartoons that depicted the Prophet Mohammed. And it looks like former UFC star Khabib Nurmagomedov has taken it all too personally.
"Islam is a religion which is experiencing a crisis today, all over the world", Macron in response to the attacks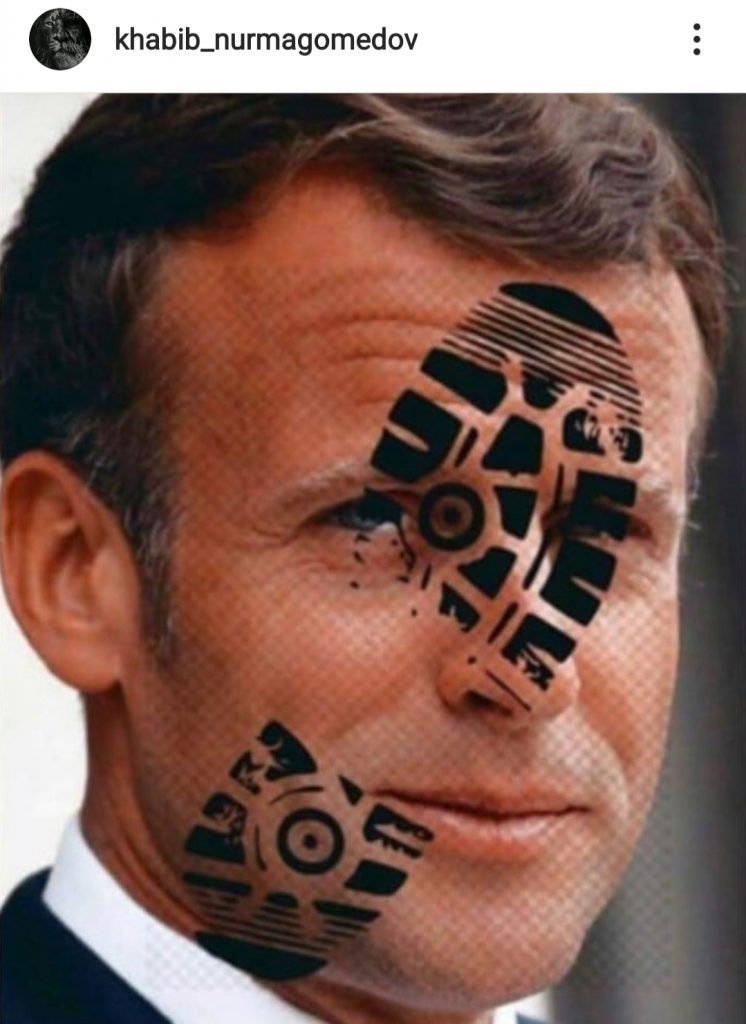 Nurmagomedov has issued a verbal attack on the French President following his comments surrounding the recent terror attacks, taking to Instagram with a post calling for "the Almighty to disfigure his face". The Russian has always talked about the impact of his faith on his life and career in the sport of Mixed Martial Arts.
The normally soft-spoken Khabib went after Macron with a post that had a boot print plastered across the president's face, and the caption "May the Almighty disfigure the face of this creature and all its followers, who, under the slogan of freedom of speech, offend the feelings of more than one and a half billion Muslim believers. May the Almighty humiliate them in this life, and in the next. Allah is quick in calculation and you will see it."
This comes after the French president's rather controversial remarks; in which he talked about "freeing Islam from foreign influences in France". Macron said, "Islam is a religion which is experiencing a crisis today, all over the world." The president has also introduced certain laws/policies in an attempt to promote an "Islam des Lumieres". ie, the Islam of Enlightenment.
Khabib's post received more than 800,000 likes, he had also added verse 33:57 from the Quran, which said: "Indeed, those who revile Allah and His Messenger, Allah cursed in this world and in the Hereafter and prepared for them humiliating torments."
Also Read: Israel Adesanya strongly condemns Nigeria's SARS brutality, begs for human rights