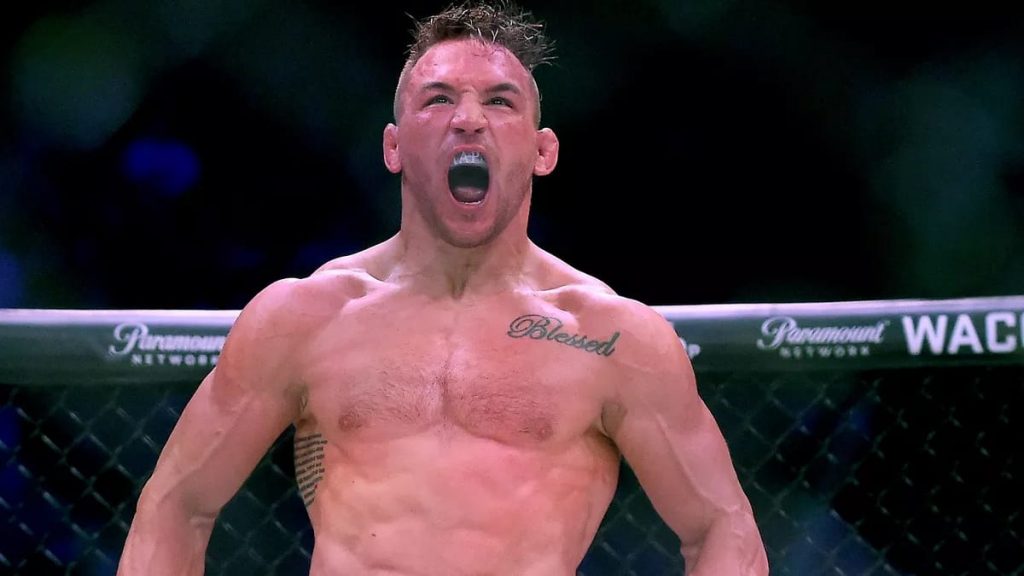 Michael Chandler, the face of Bellator MMA, has been in the thick of things ever since he was roped in by UFC. Though, "Iron" Mike is yet to make his octagon debut, he was the back-up fighter for the recently concluded Khabib Nurmagomedov vs Justin Gaethje title bout at UFC 254.
Amidst the buzz going around the MMA world about Conor McGregor vs Dustin Poirier at lightweight division, there are many other talented lightweight fighters like Justin Gaethje, Tony Ferguson and Michael Chandler himself, raring to get a shot at the title.
Speaking about this in an interview Michael Chandler said that he would like to face either 'El Cucuy' Tony Ferguson or Justin "the Highlight" Gaethje, adding that it would make for an intense debut fight for him.
"I just want to come in and earn it" – Michael Chandler
Speaking in an episode of UFC Unfiltered, Chandler said, "Tony Ferguson , Justin Gaethje would be number one and number two of the guys I want to fight. I think it's a great introductory fight to the UFC fans of who Michael Chandler is. They're both great fights, they're both guys who fight.
As you guys have seen who watched my fights, guys who run away, that's the best way to try to beat me is to try to run away from my pressure. Justin Gaethje, Tony Ferguson are going to meet me in the middle of the Octagon and we're going to have a blast. So either of those guys sounds like a great fight."
An ambitious Michael also said he has come to the UFC to 'earn' it. He was quoted as saying, "Let's be honest, I share a division with the biggest name in combat sports. The most polarizing guy we may ever see and his name is Conor McGregor.
So if Conor McGregor is in the weight class, and there needs to be an interim belt, chances are he could be fighting for it and I don't fault the UFC for that. I realize I'm the new guy, the lowest guy on the pecking order. I just want to come in and earn it."
Also Read: Justin Gaethje vs Dan Hooker in the making?