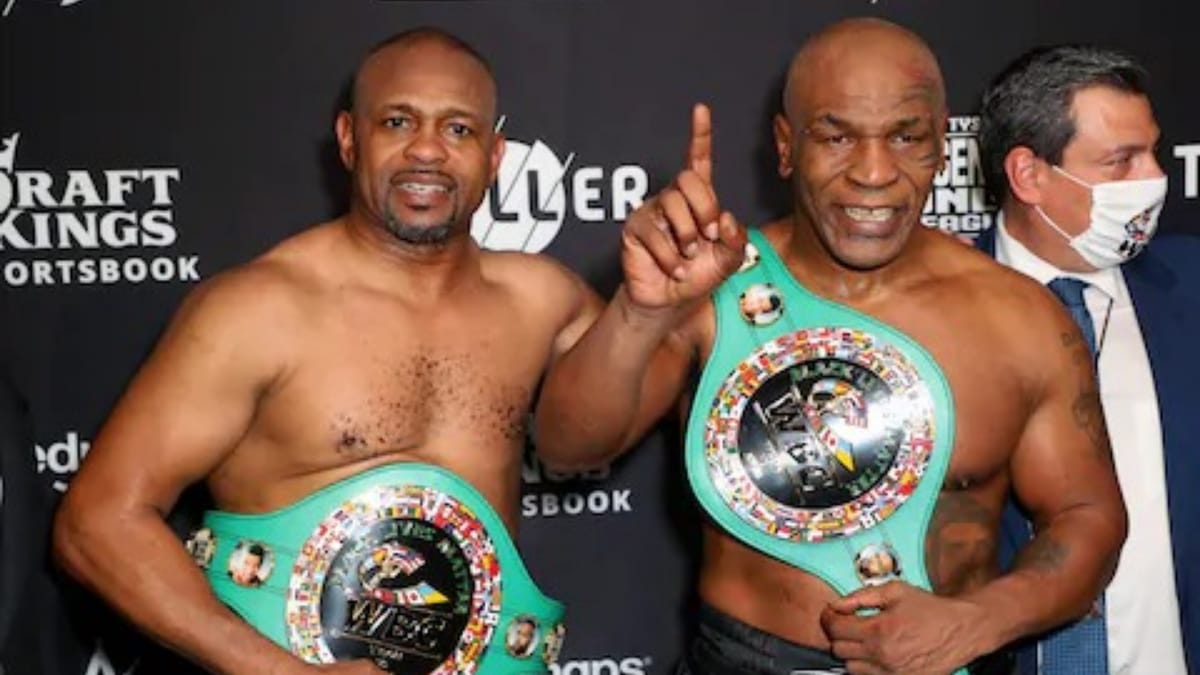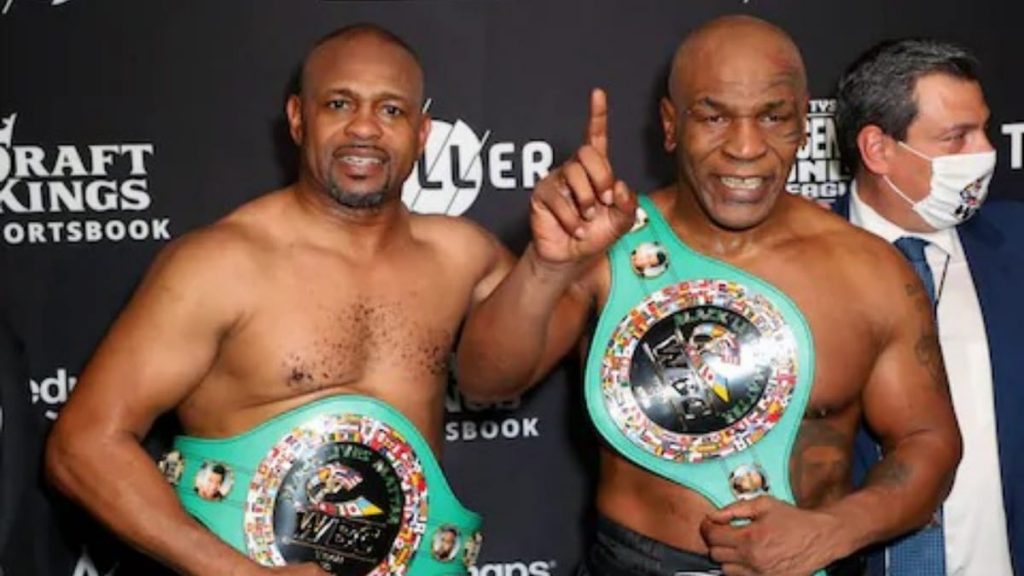 The much anticipated Mike Tyson vs Roy Jones Jr. took place at the STAPLES Center in Los Angeles. The exhibition fight went the full eight rounds.
Tyson began the fight as the aggressor, while Roy showed his impressive hand speed in the first round. There was a lot of clinching in the first round, as Tyson tried to land some hard body shots. There was not much action in the second and third rounds, with Tyson attempting some body shots, while Roy attempted a few hooks. There was a lot of clinching here as well. The two legends began gassing out midway into the match, Tyson dominated the fifth round and Roy seemed out of breath, going into the six round. The final few rounds – the legends tried to up their game, with Roy Jones landing a good combo. The two exchanged blows in the final minute of the last round. No sooner did the bell ring, than they hugged.
"I mean we just might have to try to do it again" – Roy Jones
At the joint post-fight interview, both the legends were in good spirits. Tyson said that he was good with a draw because he felt that he entertained the crowd and the crowd was happy with it.
Roy Jones Jr. hilariously said he doesn't do draws, but only wears them. "But this dude is so strong man…Because when he hits you…his punches, his body shots don't matter, everything hurts…I'm cool with a draw. I mean we just might have to try to do it again. I don't know."
Respect to both men for stepping out even in such an old age and providing the goods.
Also Read : 'I think if Khabib's retired and not coming back, then I'm next in line for the title shot, and this could be the title fight' – Dustin Poirier calls for an undisputed lightweight champion